Engaging persons with disabilities in all levels of politics
Organization

DEC-Nepal - Disable Empowerment and Communication Center

Country of Implementation

Nepal

Region

Asia & Pacific

Subregion

South Asia

Start Year

2014

First published

31.01.2019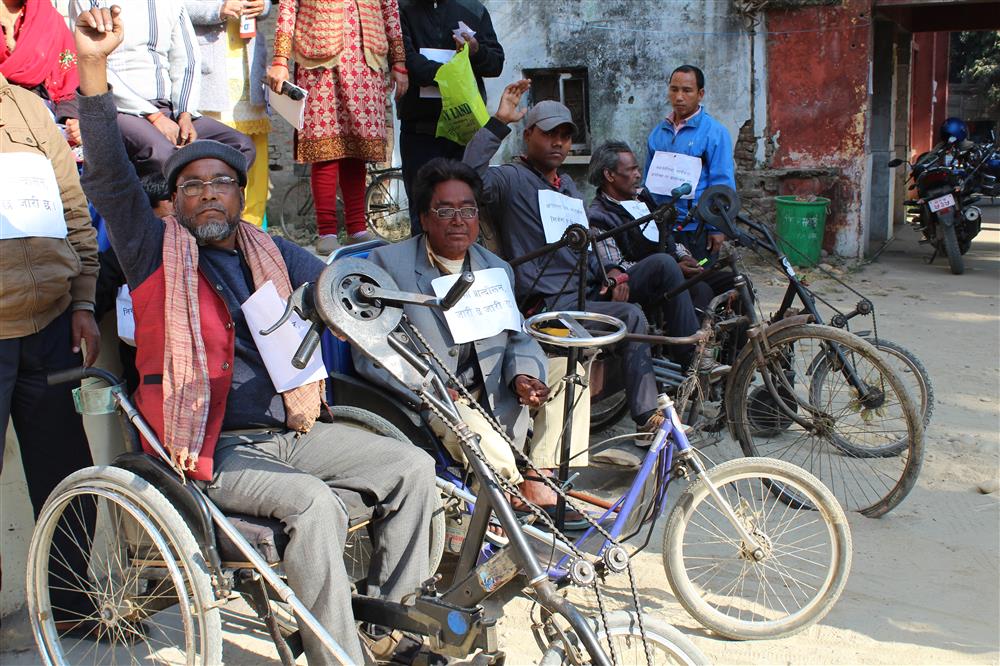 People
Birendra Raj SHARMA POKHAREL
Website
"The project has particularly supported the right of social and political participation – which became possible by the engagement of rights-holders themselves." —Devidatta Acharya, Executive Director, DEC–N
Problems Targeted
Local policies are often ineffective in enabling independent living due to the exclusion of people with disabilities in local planning processes and elections.
Solution, Innovation and Impact
DEC–N conducts ongoing dialogues and advocacy efforts with civil society, political parties, and government bodies to increase the participation of people with disabilities in the development of policies that affect their lives and to increase their political representation. In 2017 it set up a specialized taskforce with responsibility to push for the accommodation of people with disabilities in voting processes, such as promoting voter registration and advocating for accessible voting booths. DEC–N successfully advocated for people with disabilities to take part in local planning committees, including those for government bodies responsible for the implementation of local development plans, such as the Integrated Planning Committee and the Social Security Recommendation Committee. As a result, since 2012 some 200 people have participated in local planning processes, 1,055 have registered to vote, seven now hold seats in the federal Parliament and five are members of their provincial Parliament. Further, 62 have been enlisted as community disability mobilizers, whose duties include facilitating the obtaining of disability ID cards, promoting voter registration, and advocating for voter rights.
Funding, Outlook and Transferability
The project began in 2012 with an annual grant of $25,000 from the Open Society Foundation. This contribution has increased with support from Humanity & Inclusion Nepal and CBM, with annual project funding totalling $175,000 in 2018. The project was initially undertaken in the rural municipality of Banke, but has since been replicated in Dang District in the same province, with a focus on the capacity-building of rights holders and project personnel for increasing political participation. DEC–N will continue to work with the government and other bodies to create change in local planning processes, as well as to support community disability mobilizers to create change in their own communities.
Pictures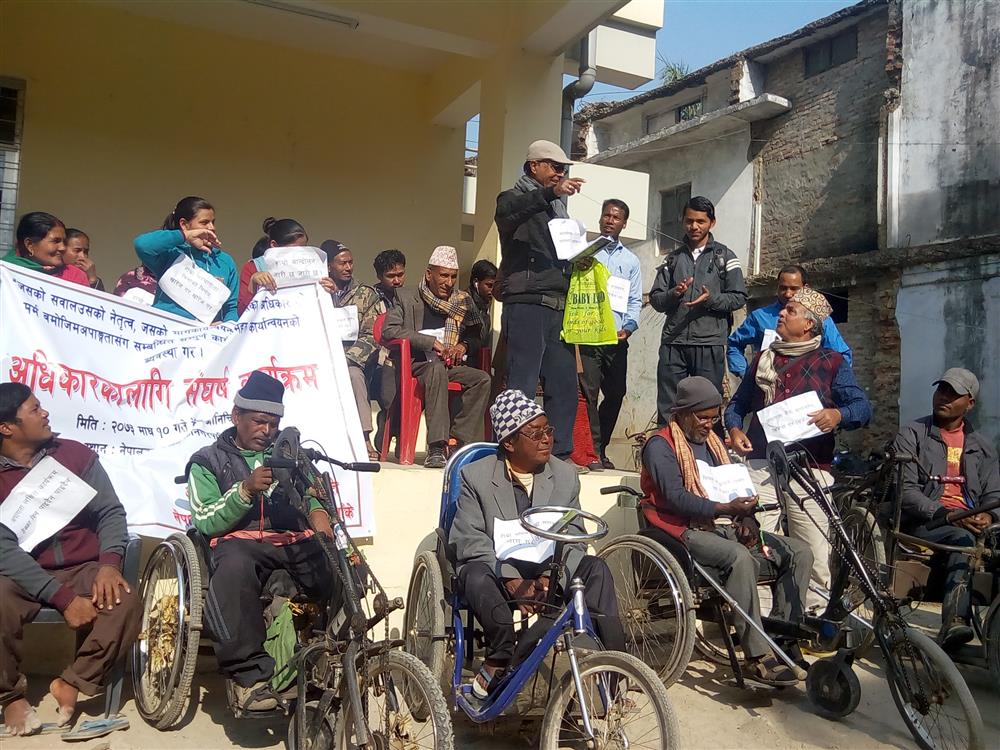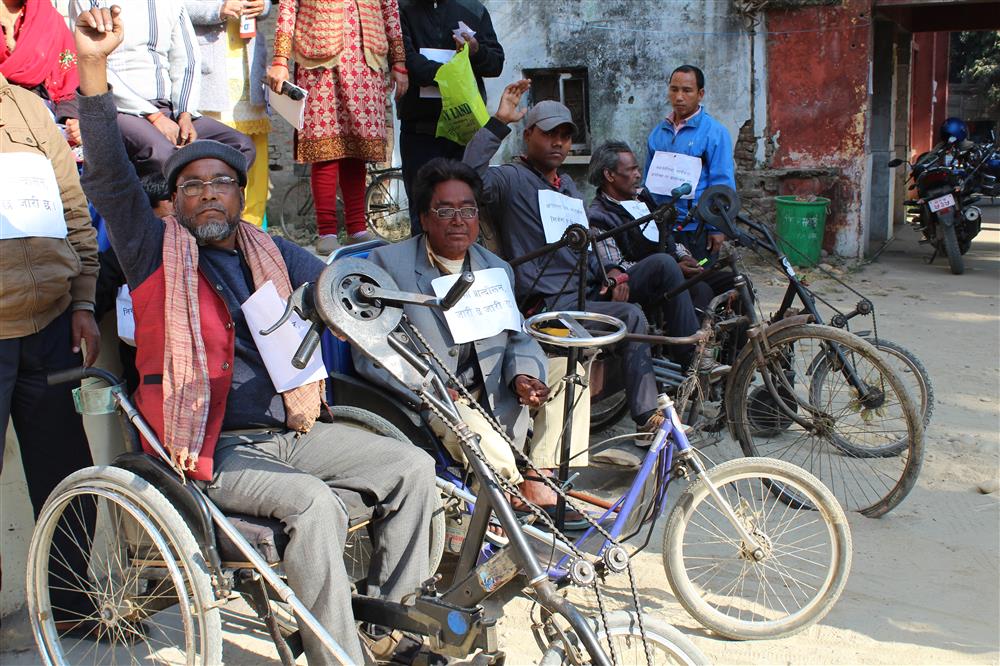 Pushing, rocking, and rolling for political participation!
Videos
Downloads