Rating-based training of accessibility assessors
Solution

Rick Hansen Foundation Accessibility Certification

Organization

Rick Hansen Foundation

Country of Implementation

Canada

Region

North America

Start Year

2017

First published

31.01.2020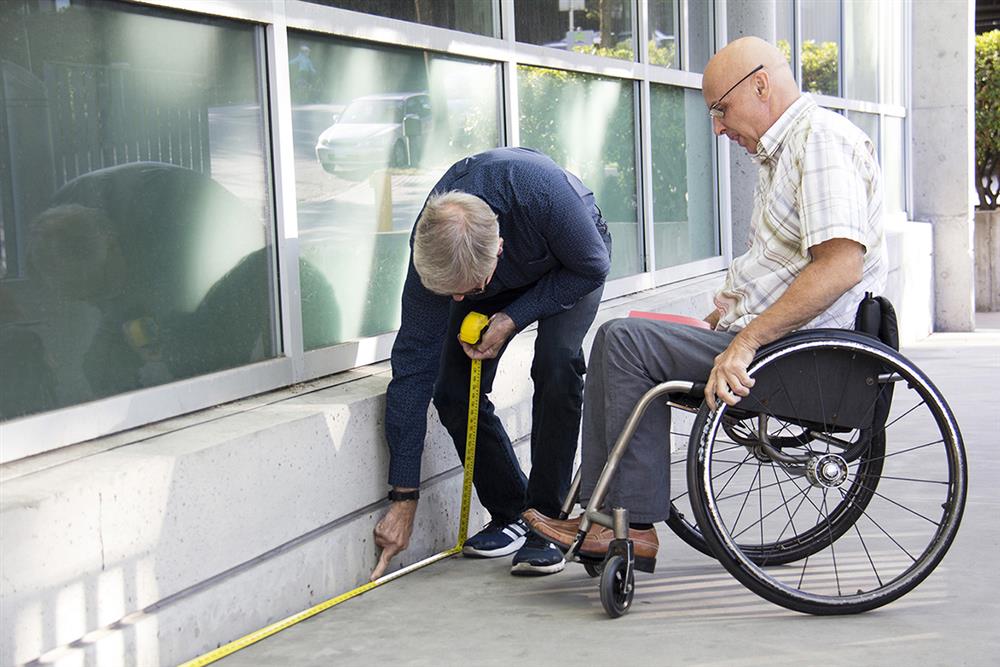 "RHFAC is a meaningful pursuit. You're helping others. Not just those who are going to be directly benefitting, but all businesses that strive to be accessible." Daniel Westley, RHFAC Professional and Accessibility Champion
In 2017, The Rick Hansen Foundation, an NGO based in Richmond, Canada, launched a programme called the Rick Hansen Foundation Accessibility Certification (RHFAC), which uses a comprehensive rating system to measure meaningful accessibility in the built environment. The foundation also started a training course for professionals in the built environment to promote the RHFAC and Universal Design principles in general. Since its launch, the programme has trained over 200 professionals, including architects, urban planners, designers and contractors.
Problems Targeted
Designers, architects, and other professionals in Canada working on the built environment often do not take accessibility into account.
Solution, Innovation and Impact
Through the RHFAC Training, participants learn to deliver evaluations that determine the accessibility of buildings and sites for people with disabilities. The training is based on the RHFAC rating survey, which is the only tool in Canada to certify accessibility of built environments. The training curriculum includes topics such as disability awareness, legal compliance, and construction plans and documents. It also trains participants to prepare reports that identify key areas of improvement or success with respect to a site's accessibility. The Rick Hansen Foundation itself employs several people with disabilities, including the chief architects of the RHFAC rating survey. Two government bodies in Canada have made the RHFAC ratings a mandatory practice, with more institutions adopting the scale in their policies. The programme is available in five institutions spread across Canada. Between 2017 and 2019, over 200 professionals have taken the course. Professionals who pass the training and a subsequent exam are awarded an RHFAC Professional designation, which allows them to conduct RHFAC ratings. By end of 2019, 70 people had received the RHFAC professional designation.
Funding, Outlook and Transferability
The foundation administers the training in private post-secondary institutions through revenue-sharing agreements. The course fee ranges from $1,000-$1,200, depending on the institution hosting the course. Tuition subsidies are available for participants with disabilities. The course is easily replicable as it has a standardized curriculum and structure. The foundation will release an online version in January 2020, in partnership with Athabasca University, which will include virtual reality as part of the training to evaluate accessibility in the built environment.
Pictures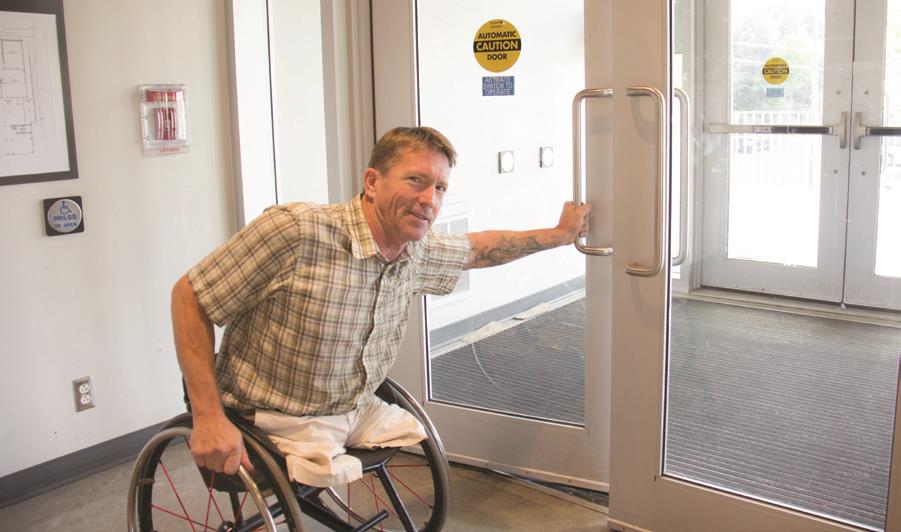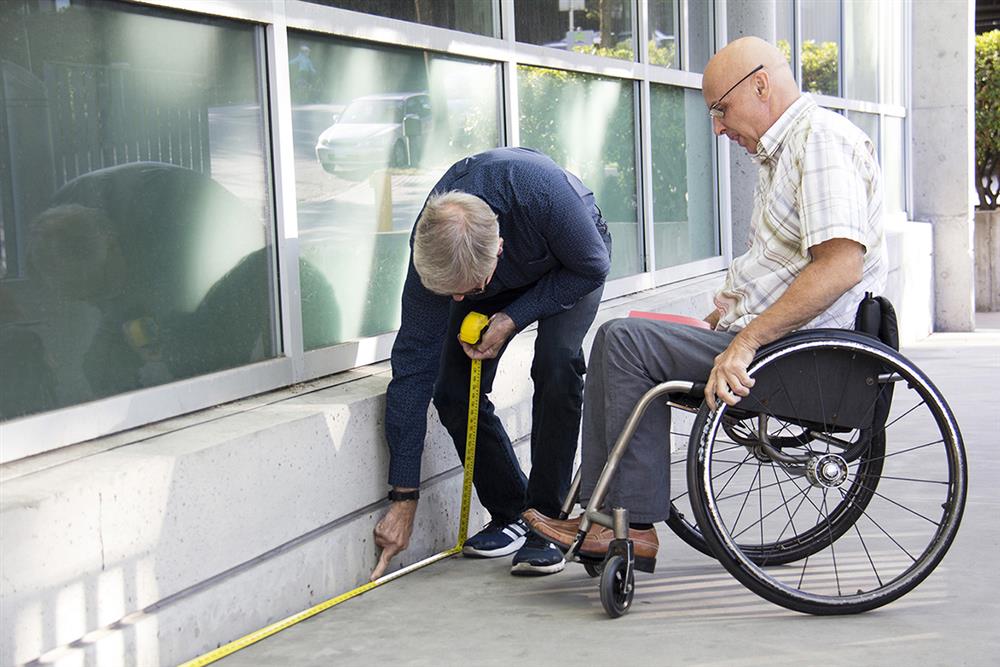 Participants learn to evaluate the accessibility of buildings
Videos
Downloads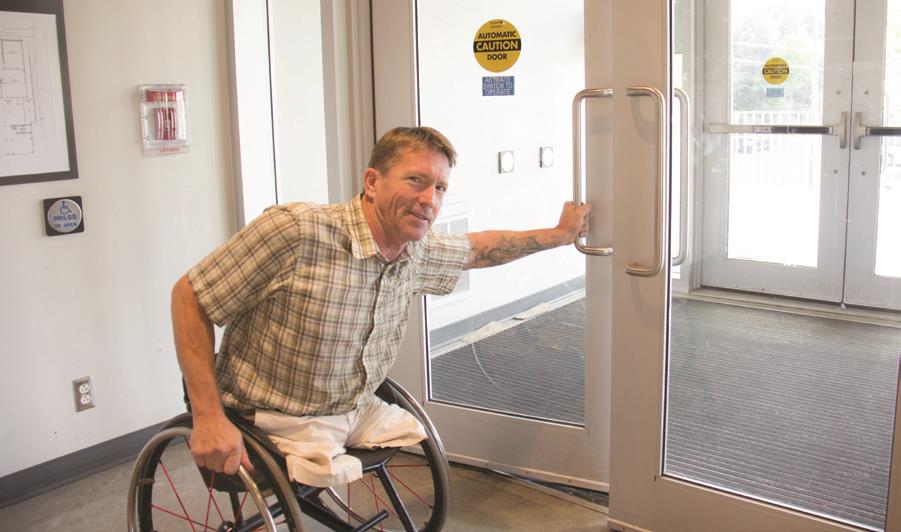 THE STORY OF DANIEL WESTLEY, CERTIFIED ACCESSIBILITY EXPERT
"You're looking at it from a perspective that they probably haven't yet."
Before he became an RHFAC Professional, Daniel Westley was an accomplished Paralympian. When he retired from skiing and racing, he moved on to handle customer service and public affairs, and for the past ten years he has sold home medical equipment. Daniel was already familiar with the Rick Hansen Foundation – in fact, it was meeting Rick that inspired his athletic career – so when he heard about RHFAC, he saw it as a great opportunity to become self-employed in a meaningful field. Daniel acknowledges the growing need for Universal Design in the built environment, which factored into his decision to take the training. When rating sites, he has noticed how many people are touched by disability in some way. He looks at assessments in two parts. The first is a conversation using real examples on an organization's site to explain meaningful accessibility from the point of view of someone with a disability. The second is providing real solutions to areas they could improve. "You're looking at it from a perspective that they probably haven't yet," he explains, "so you give them some wonderful opportunities that they can jump on board with and feel good about."