Mobile App Providing Captioning and Audio Description in Cinemas
Solution

GRETA App

Organization

Greta & Starks Apps

Country of Implementation

Germany

Region

Europe

Subregion

Western Europe

Start Year

2013

First published

31.01.2019
People
"Greta worked flawlessly, I am an absolute fan! I was not born blind, and for the first time I did not miss my eyes." Paul, a blind moviegoer
Greta & Starks, a technology-based social business in Berlin, Germany, has developed the free GRETA mobile app to make cinema screenings more accessible to people with visual and hearing impairments. Film distributors provide Greta & Starks with an audio description and subtitles for films that are showing in cinemas and the company uploads these to the mobile app, which people can then use in cinemas without needing special equipment. This means people with visual and hearing impairments have more choice about when and where they watch films. Over 30,000 people used the app between 2014 and 2018, and 80 to 100 films are added each year.
Problems Targeted
Accessibility in cinemas is often limited to specific barrier-free screenings, significantly reducing choice and access for people with visual or hearing impairments.
Solution, Innovation and Impact
Using GRETA, cinemagoers download the free app to their own smartphone and choose which films they want to see. They then select whether they want to use the audio description or the subtitles feature. Once in the cinema, the app uses the phone's microphone to automatically synchronize with the start of the film's soundtrack. No additional equipment is needed. Users use their own headphones for audio description and can adjust the size of the text for subtitles on their smartphone screen. The app also works in open-air cinemas and with DVDs, video on demand services, etc. Greta & Starks works directly with film distributors, from large international distributors such as Disney and Warner Bros., to smaller, independent companies. They have also worked with film festivals to facilitate accessible screenings. Started in Germany in 2014, the app is now also available in Austria, Switzerland, France and Belgium.
Funding, Outlook and Transferability
Greta & Starks was initially grant-funded and is currently commissioned by film distributors, with a turnover of €170,000 in 2017. The distributors pay a fee per film that includes the provision of both the audio description and the captioning for three years. The accessible content is therefore available for all distribution formats, including cinema release, DVD and Blu-ray. In most countries, these costs are subsidized by the federal or national cinema associations. As a social business, Greta & Starks reinvests any profit in further development, for example, of headsets and easy language services. Greta & Starks is currently developing a social franchise model to offer its innovative audio synchronization technology, updates, and training for a small license fee. As the GRETA app is software-based and uses a phone's own microphone, it is easy to transfer. The company has already replicated to France and has had interest from organizations in Israel and South Korea. Moreover, it is keen to support disabled people's organizations to take on the franchise themselves.
Pictures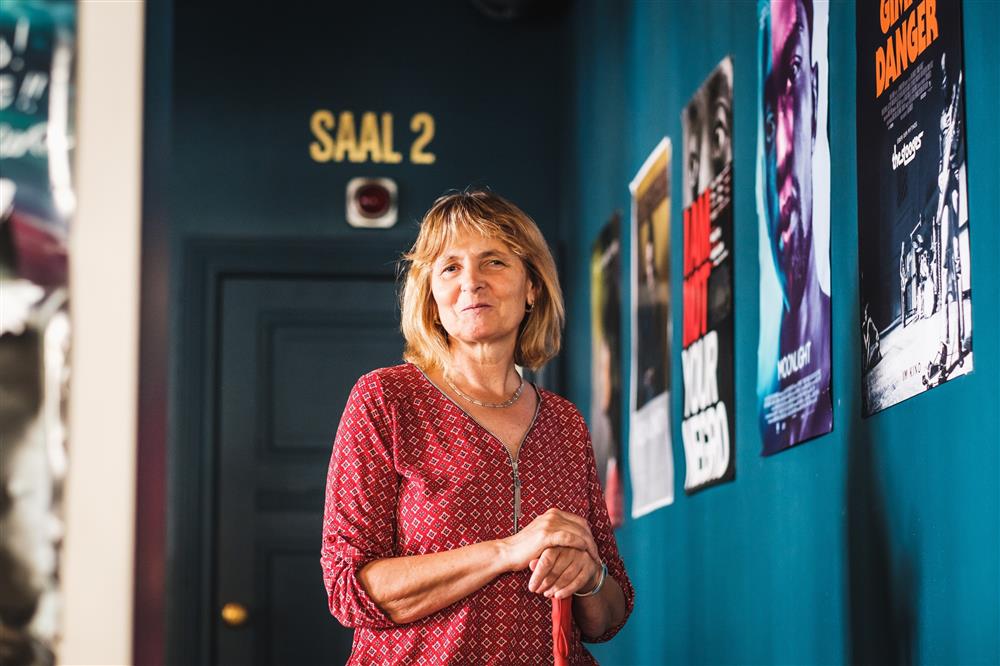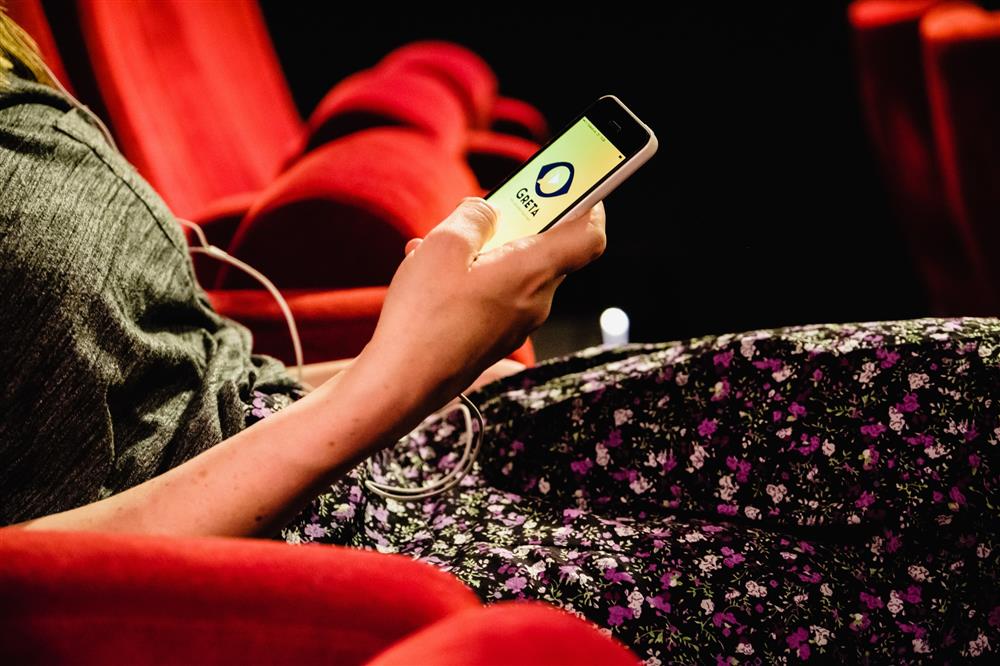 The choice is completely yours!
The choice is completely yours!
Videos
Downloads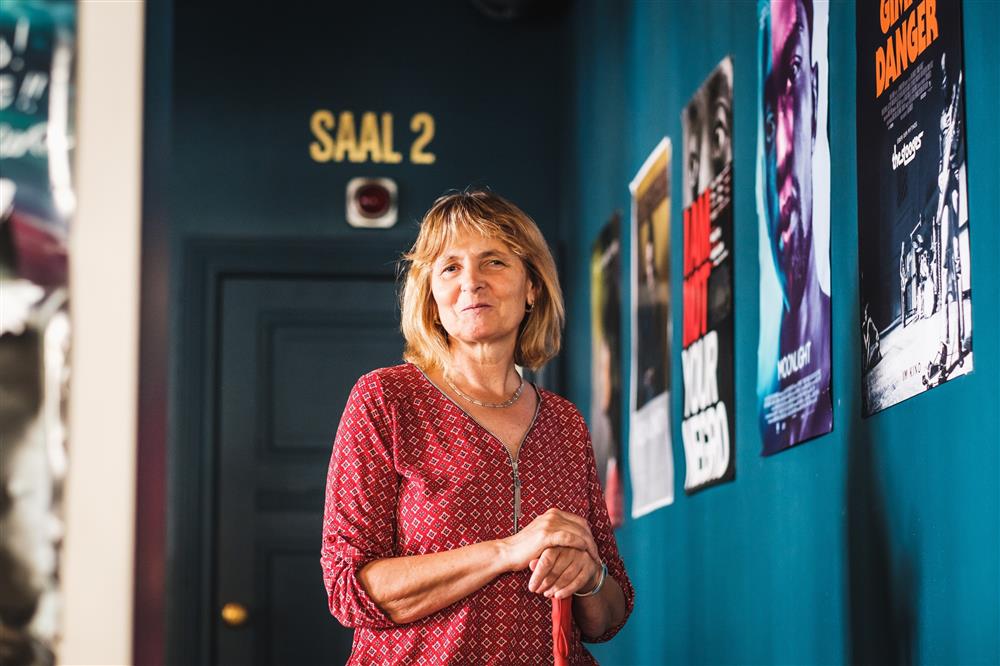 THE STORY OF BARBARA FICKERT, A GRETA USER
"I started writing reviews on my blog of the movies I saw using the GRETA app."
My name is Barbara, and I am a 59-year-old advocate of accessible cinema in Germany. I was born with a 7 per cent sight capacity, which is now just 2 per cent. Growing up, I would go to the movies regularly. What I love about the cinema is how much fun it is to sit in a dark hall focused on what is happening on the screen, laughing with the other moviegoers and being carried away by the sounds. I love all sorts of movies: art-house independent films, blockbusters, comedies. Funny scenes, moving stories, and beautiful dialogue are what I enjoy most. Since using the GRETA app, going to the movies is now 100 per cent more fun! I am fully autonomous, meaning I can easily understand everything happening on the screen with my smartphone. I just check which movies have been added to the GRETA platform, download the free audio description of the film I want to see, and go to any cinema that is showing it. It is as simple as it sounds! Being fully included in the cinema world has been life-changing. I have started writing reviews on my blog of the movies I have seen, and I have become a strong advocate for accessible cinema through the organization that I founded, Kinoblindgänger ("blind moviegoer").