Full-range services in Inclusive Education and job readiness
Solution

People Receiving Independence & Dignity through Empowerment (PRIDE)

Organization

Manzil Center

Country of Implementation

United Arab Emirates

Region

Asia & Pacific

Subregion

MENA

City

Sharjah

Start Year

2005

First published

31.01.2020
"Manzil is the wind beneath its students' wings, helping them to reach their destination." Wayne Jones, Partner, Clyde & Co LLP, a Manzil partner
The Manzil Center is a non-profit organization focused on Inclusive Education and employment based in the Emirate of Sharjah in the United Arab Emirates (UAE). It has developed the PRIDE (People Receiving Independence and Dignity through Empowerment) programme, offering education programmes, vocational training and employment services to children and young people with disabilities. Manzil collaborates with government, people with disabilities and their families, schools, special education centres and businesses to promote inclusion. Between 2016 and 2019, 450 young people went through its employment readiness screening process.
Problems Targeted
In the United Arab Emirates, the needs of people with disabilities in education and employment are not being met as the right, professionals, practices and policies are not in place to support them.
Solution, Innovation and Impact
The PRIDE programme covers all of Manzil's education and training programmes, ranging from pre-education (for children aged 4 and up) to vocational training and employment programmes (for students aged 14 and over). Placement in one of Manzil's programmes is supported by an assessment by a multidisciplinary team, including special educators, facilitators, therapists, and job coaches. Students can either attend Manzil's education centre on a full-time basis or attend individual programmes part-time. All full-time students spend at least one day a week in a mainstream school. Students in Manzil's employment programmes undergo an assessment to identify whether they are job ready or require further skills training. If job ready, candidates' profiles are matched with the appropriate job opportunities. For the others, the assessment process recommends appropriate training, and they can enrol in Manzil's pre-vocation or vocational training programmes. 72 per cent of job offers received by employment programme graduates have resulted in permanent employment. Once in employment, a job coach accompanies the employee for the initial onboarding and training, gradually phasing out support as the employee settles into the new environment.
Funding, Outlook and Transferability
Manzil is partially funded by student fees, with full-time students paying approximately $10,000 annually. Fees are 40 per cent subsidized, with sponsorships from organizations and individuals bridging the gap. To ensure sustainability, Manzil is planning to offer paid consultancy services in the future. Manzil will continue its partnership with the Emirates NBD banking group on the Together Limitless Careers Network, started in 2016 and which promotes workplace inclusion based on the PRIDE programme philosophy. Manzil has signed memorandums of understanding with the Ministry of Education and the Ajman Chamber of Commerce to share its expertise, and also plans to replicate elements of the PRIDE programme within and outside the UAE.
Pictures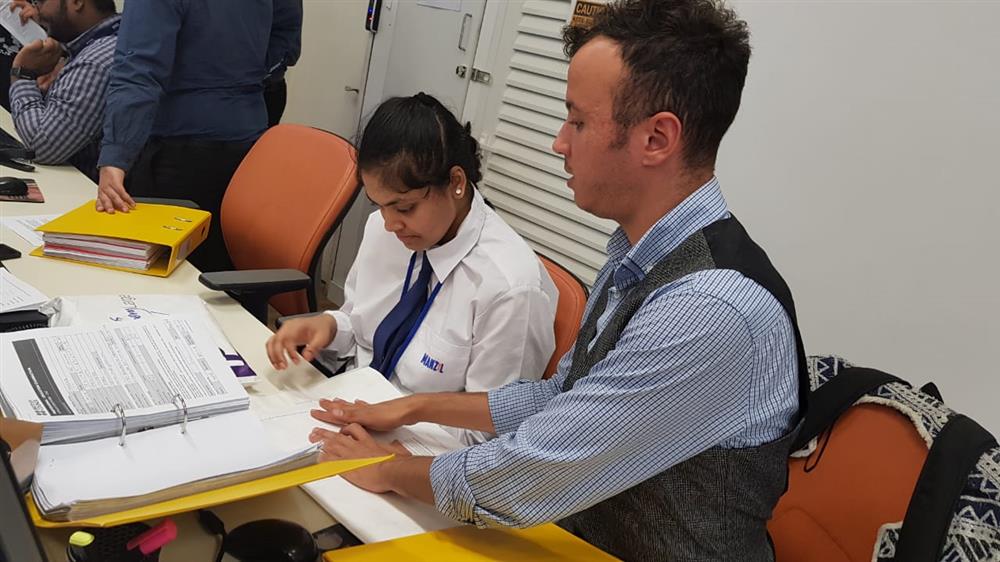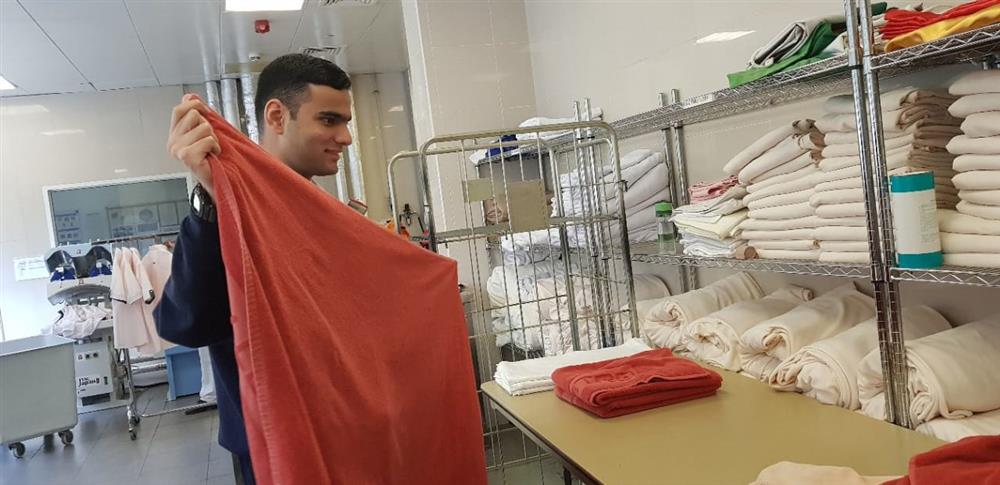 Students undergo an assessment to identify whether they are ready for the labour market or require further skills training.
Videos
Downloads
THE STORY OF FATIMA GULAB (18), GRADUATE OF THE MANZIL PRIDE PROGRAMME
"As part of my training, I was given internship opportunities at various 5-star hotels."
I am Fatima, a proud graduate of the Manzil Center. I joined Manzil in 2005 as a 5-year-old having been diagnosed with developmental delays and many behaviour issues. At the age of 16, I joined the PRIDE vocational programme. As part of my training, I was given internship opportunities at various 5-star hotels. I was trained in different departments, such as the bakery, laundry, and food and beverage. These opportunities were crucial in helping me develop my personality as well as to learn first-hand the appropriate social skills necessary to succeed in a work setting. In November 2018, I got a full-time job as a laundry attendant at the Bahi Ajman Palace Hotel. So my training under PRIDE helped me to successfully land a job even before I graduated in May 2019. For more, see https://www. instagram.com/p/BrhS0b- Gg-P6/?igshid=r9teh4xnl5qq.