System to use any Android device without touching the screen
Solution

Mouse4All

Organization

Mouse4all

Country of Implementation

Spain

Region

Europe

Subregion

Western Europe

Start Year

2017

First published

10.02.2023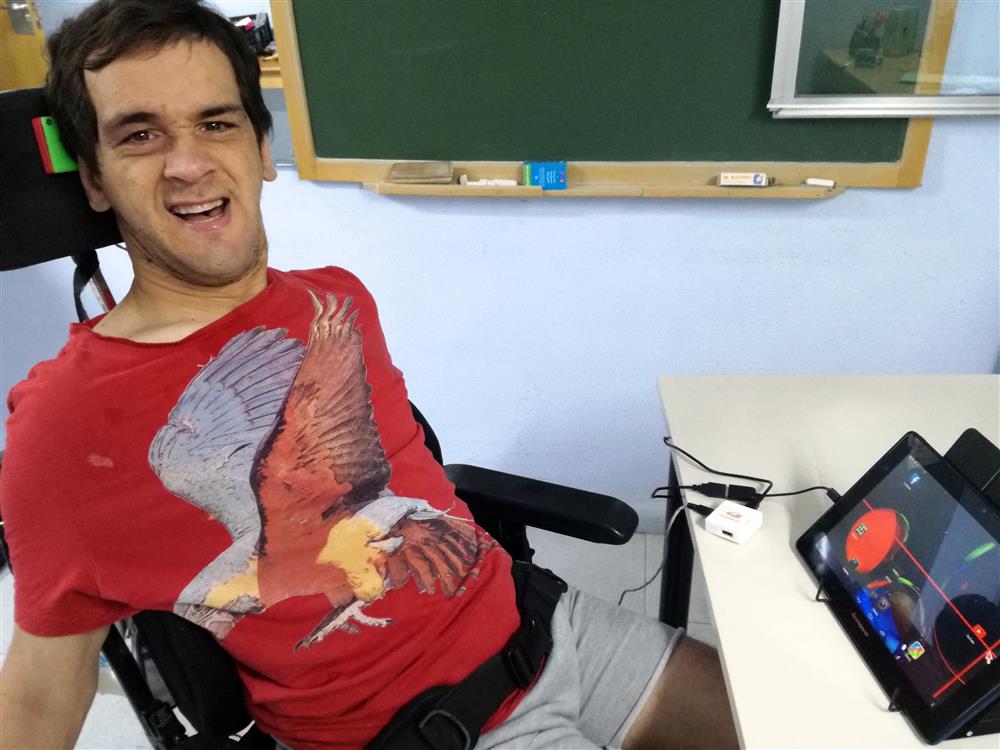 "Mouse4all has changed the social life of our residents, boosting their independence and privacy." Teresa Millán, Director, Centro Dato (Madrid, Spain)
Mouse4all is a social enterprise based in Madrid, Spain. In 2017 the company introduced a device that allows a user to steer an Android tablet or smartphone without touching the screen. Targeted at persons with a physical disability who are not able to work with a regular mouse or keyboard and cannot use voice or eye commands, it enables the user to navigate the screen with the help of horizontal and vertical cursors, as well as icons and pictograms. In May 2022, Mouse4all had users in 41 countries.
Problems Targeted
Using mobile devices can be difficult for people with disabilities who cannot operate a touchscreen with their hands or use voice or eye commands.
Solution, Innovation and Impact
Mouse4all consists of a round, movable device that is operated by the user, and a connection box which combines the input device with the screen. Users activate the input device with any part of their body, such as an elbow, knee, or chin. The app then captures the clicks of the input device and translates them into orders to control a cursor on the screen. Mouse4all can also highlight clickable elements on the screen, such as buttons or icons, which the user can select using the input device. Mouse4all can be personalized to the needs of each user and is also suitable for users with intellectual or visual disabilities. For example, menu icons can be changed or enlarged, and there is an audio feedback function that works in the same way as a screen reader. Although Mouse4all manufactures its own connection box, the system is compatible with boxes and input devices made by other suppliers. This means users only need to download the app to use Mouse4all. In May 2022 there were users in 41 countries that interacted with Mouse4all more than 2 million times.
Funding, Outlook and Transferability
Mouse4all has several income streams, such as distribution agreements with assistive technology suppliers for the Mouse4all connection box and royalties from new products the company has developed with these suppliers. If users download the Mouse4all app only, they can use it for free for 30 minutes per session or choose to purchase a license to have lifetime access. The license fee is adapted to the per-capita income of each country, ranging from €5 to €100. The company's aim is for Mouse4all to be known and used all over the world. In 2022, Mouse4all is available in Spanish, English, French, and Italian.
Pictures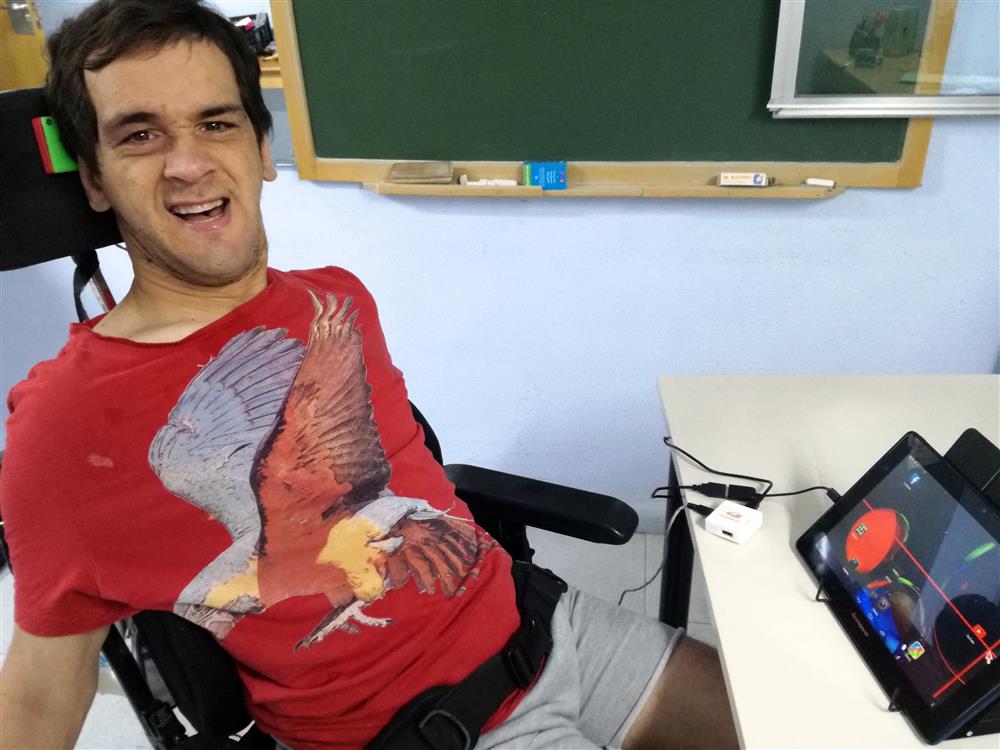 Mouse4all uses horizontal and vertical cursors as well as symbols and pictograms for input.
Downloads