Creating bilingual storybooks in written and sign language
Solution

VL2 Storybook Creator

Organization

Gallaudet University

Country of Implementation

United States of America

Region

North America

City

Washington DC

Start Year

2012

First published

31.01.2018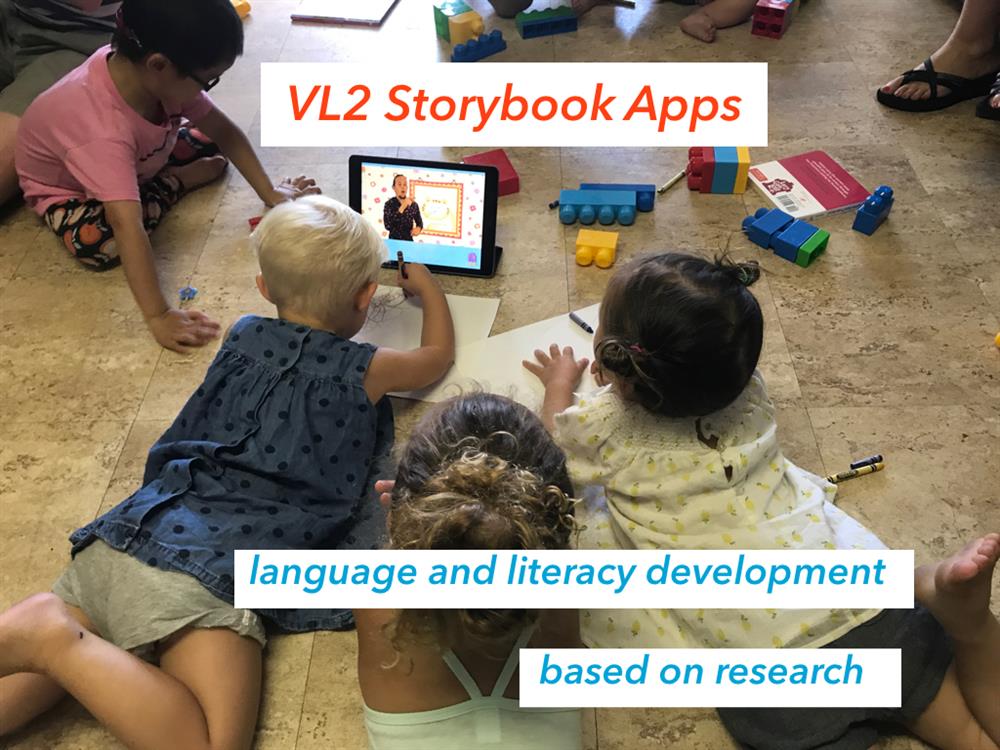 "Deaf children who are exposed to examples of extended use of sign language, such as stories, are presented with opportunities to develop potential cognitive flexibility and metalinguistic abilities that ultimately facilitate the development of English literacy skills." Dr. Laura-Ann Petitto, Cognitive & Educational Neuroscientist and VL2 Science Director, Gallaudet University
The VL2 Storybook Creator is an IT-platform and app developed in 2012 by Gallaudet University´s Science of Learning Center, in Washington, DC, USA. The VL2 Storybook Creator provides a bilingual reading experience in written and sign language, supporting the literacy development of deaf children. Using the VL2 Storybook Creator, anyone can create their own bilingual storybook. Since 2013, it has been dowloaded approximately 50,000 times.
Problems Targeted
There are many storybook applications for young readers on tablets, with audio voice-over for read-a-long experiences. However, young deaf readers miss out on crucial sign language exposure, and thus the chance to learn and practice sign language. Some 90 per cent of deaf children come from hearing families, and only 3 per cent receive bilingual education worldwide.
Solution, Innovation and Impact
The storybook applications built from the VL2 Storybook Creator provide a bilingual reading experience through high-quality storytelling in both sign language and printed text. With the VL2 Storybook Creator, educators and developers are enabled to create their own bilingual storybooks. Educators are provided with training on how to utilize these applications to support the literacy skills of deaf children both in the classroom and at home with lesson plans, classroom activities, and curriculum-based objectives. With the VL2 Storybook Creator, young deaf children can read independently and in a self-directed manner, and they can learn from reading through touchscreen tablets in both sign language and printed text. The programme, led by an all deaf team, also trains and supports the deaf community to develop vital skills – including filming, editing, and translating, among others. The programme works with families, educators, and libraries to coordinate storytime sessions. Furthermore, the centre is working with schools to help them to share and understand research that leads to the development of resources such as lesson plans, classroom activities, and guidelines on how to convert existing stories into learning moments in both sign and written/spoken language. To date, some 1,500 to 2,000 students have benefitted from this programme.
Funding, Outlook and Transferability
Since 2012 the programme has expanded to more partners in the United States as well as to partners in Germany, Italy, Japan, the Netherlands, Norway, Russia, and Saudi Arabia. These partners include national associations, companies, parent advocacy groups, and other non-profit organizations. Gallaudet University trains key people in each group with the expectation that in turn they will train others. The ultimate goal is to build a global digital library, with storybook applications available in a variety of sign and and written languages, and featuring illustrations by deaf artists and deaf storytellers. Currently, 60 per cent of funding comes from the university, 20 per cent from grants and partners, and 10 per cent from licensing revenues and application sales.
Pictures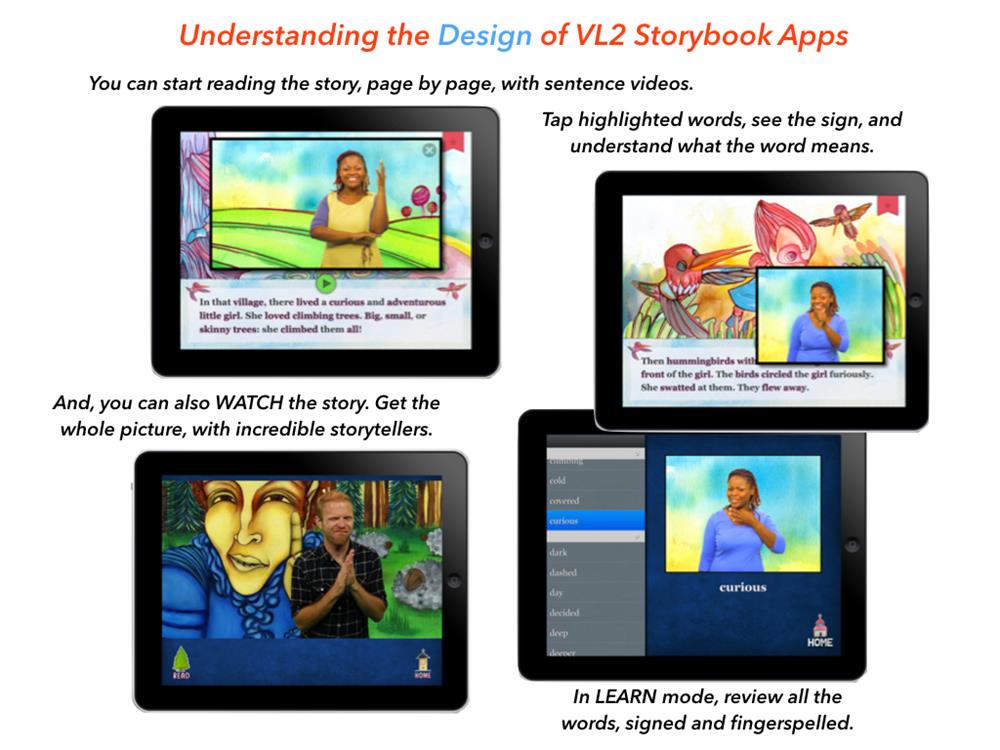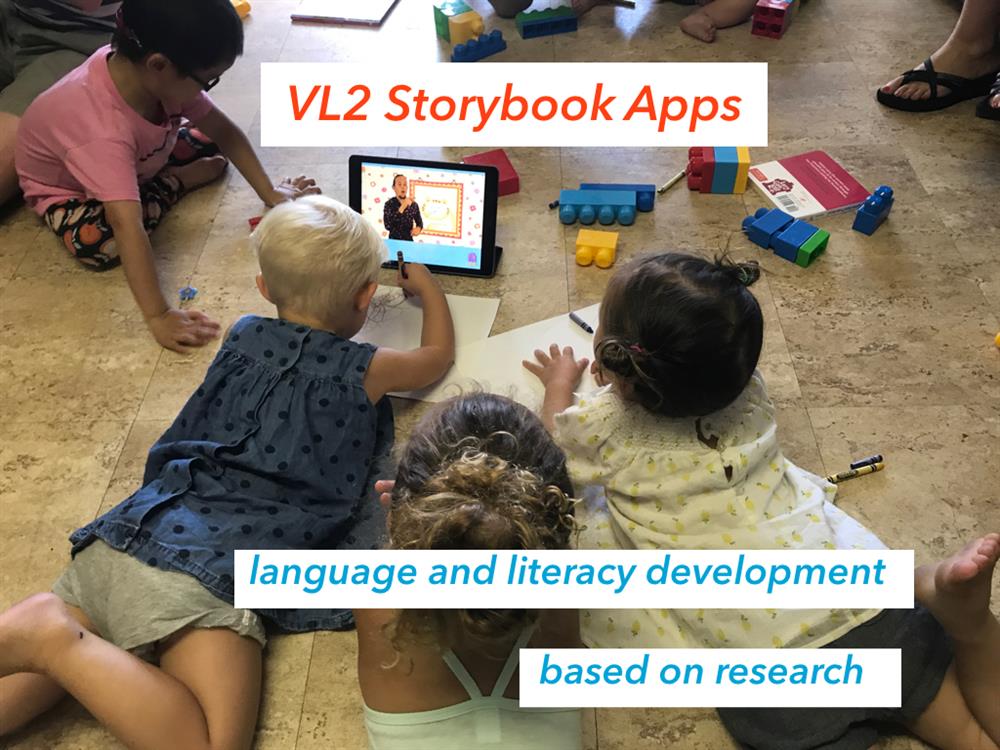 With the VL2 Storybook Creator, young deaf children can read independently and in a self-directed manner.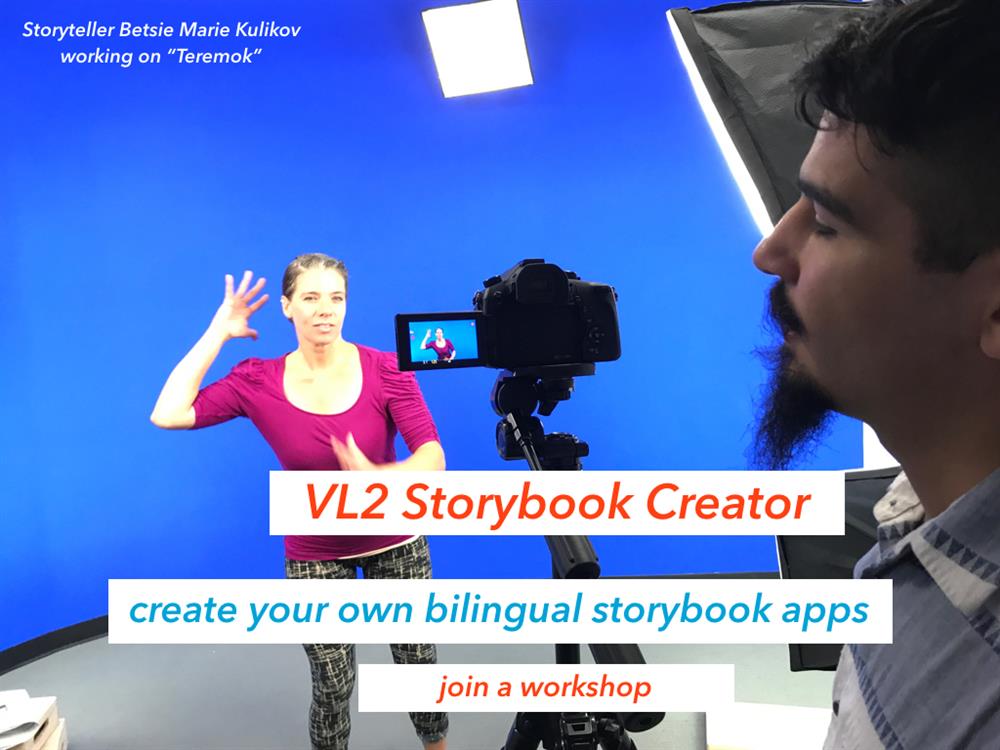 Videos
Downloads