Providing Meaningful Volunteer Work for Students with Disabilities
Solution

Volunteering for a Change

Organization

JDC Israel - Israel Unlimited

Country of Implementation

Israel

Region

Asia & Pacific

Subregion

MENA

Start Year

2014

First published

31.01.2019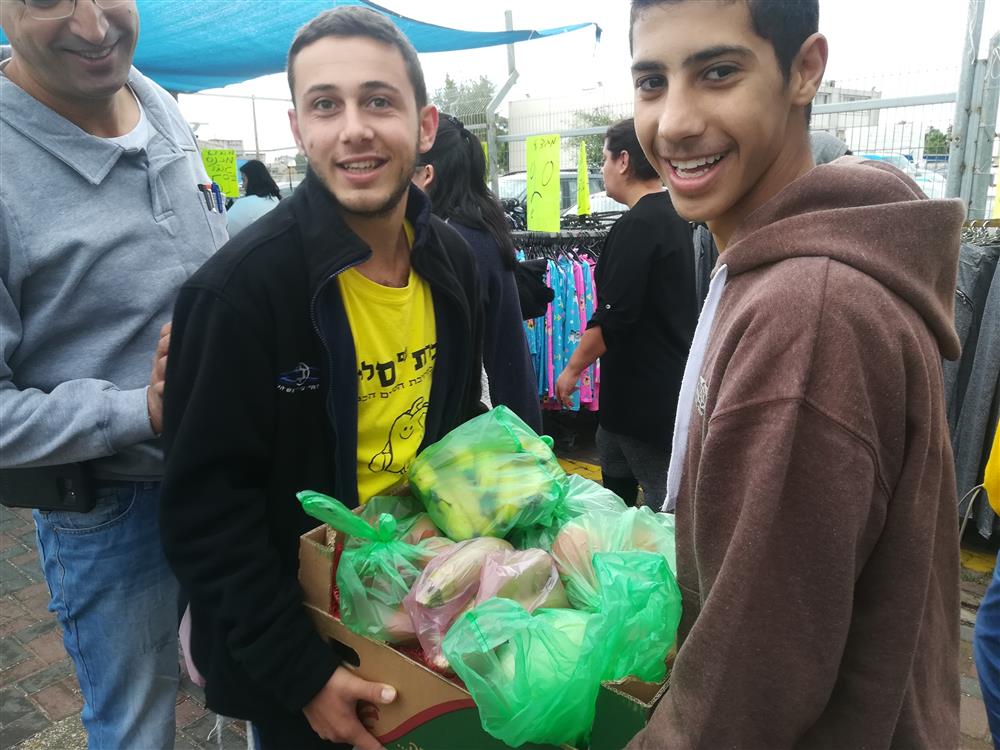 People
"When I first started volunteering, I was unsure of myself, confused. Within a few days, however, I was transformed. I hope I inspire these teenagers to believe in themselves. They have so much to give." Orr, National Service volunteer and member of Volunteering for a Change's Steering Committee
"Volunteering for a Change" is a partnership between Israel's Ministry of Education, the Ministry of Social Welfare and Social Services and NGO Israel Elwyn, run by the Israeli branch of the American Jewish Joint Distribution Committee (JDC). The programme provides a supportive framework for high school students with disabilities to engage in meaningful volunteer work. It arranges the training of target groups, such as school coordinators and NGO staff, and provides briefings on how to manage volunteers with disabilities. The partners develop relevant roles for youth with special needs so that volunteers can have meaningful placements. By 2018, Volunteering for a Change had trained some 200 students and 500 professionals.
Problems Targeted
All students in Israel are required to complete 60 hours of volunteer service in order to graduate. However, Israeli youth with disabilities often miss out on this experience or have few meaningful opportunities.
Solution, Innovation and Impact
Volunteering for a Change works to widen the possibilities for students with disabilities to participate in volunteer activities. The model and tools developed by the practice will be shared with all Israeli schools by 2019, which is when the pilot will be completed in six test cities. The programme developed questionnaires to help students determine their personal volunteer preferences; and it provides a database of volunteer opportunities, such as working on a therapeutic farm for children, caring for animals, and working in a community garden, where youth with and without disabilities work together. All materials are available on the Ministry of Education's website. In addition, manuals address all aspects of volunteering – whether working as part of a group, volunteering independently, or participating with able-bodied youths. Volunteering for a Change has also developed a virtual reality app to train young people without disability to volunteer alongside youths with disabilities; and other tools prepare high schools to find appropriate placements for their students. In 2018, between two and eight schools in each of the six test cities were using the tools developed by Volunteering for a Change.
Funding, Outlook and Transferability
The Israeli Ministry of Education supported Volunteering for a Change's four-year pilot at a total cost of $165,000. In addition, the JDC provided $445,000 for development resources, such as project coordinators and professional tools. In order to scale Volunteering for a Change nationwide, the Ministry for Education has agreed to fund trainings of professionals in the area of volunteering, while the Ministry of Social Welfare and Social Services will support local authorities in widening volunteering for excluded groups. As a publicly available resource on the Ministry's website, all those working in the fields of inclusion and volunteerism can use the professional tools and knowledge base developed by the practice to replicate it.
Pictures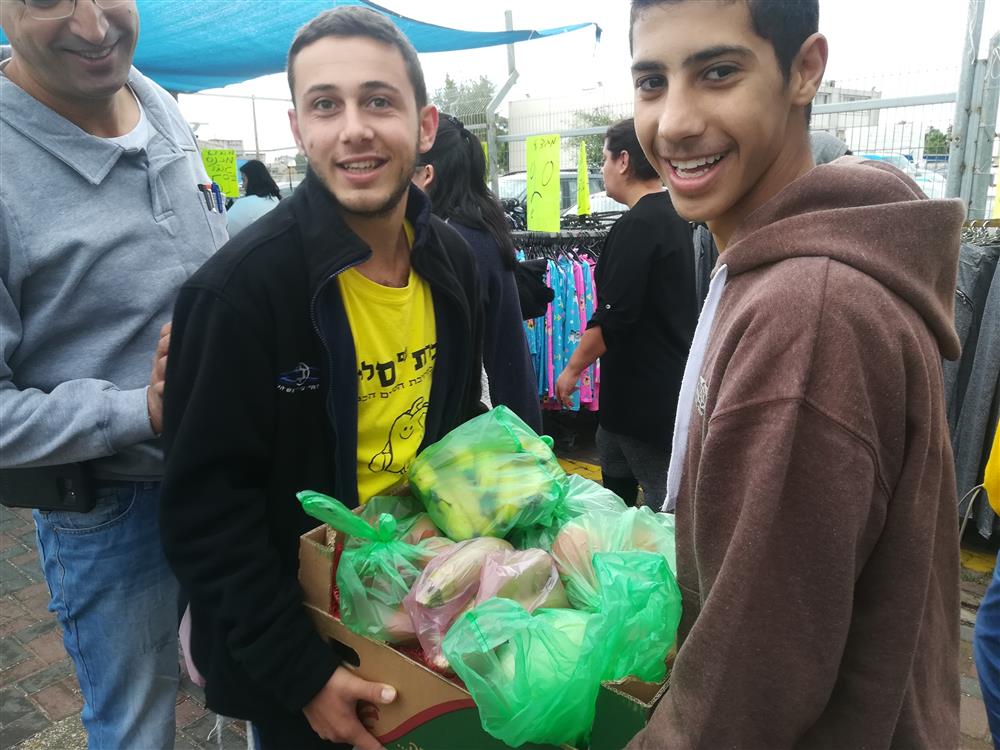 Volunteers carry bags for the elderly in the marketplace every Friday.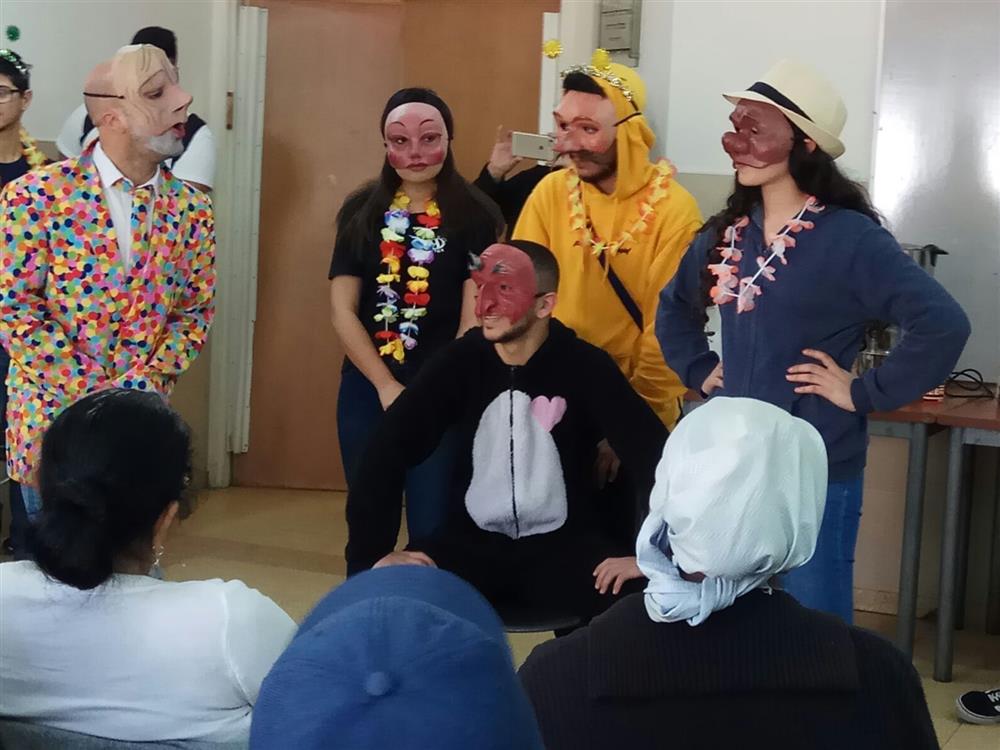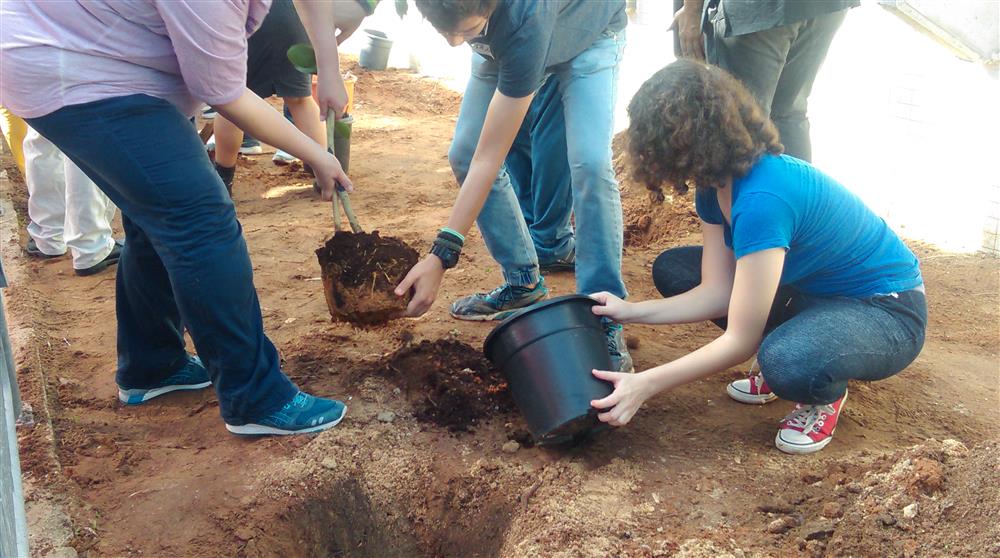 Videos
Downloads