Web/App identifying the location of parking spaces for people with disabilities
Solution

Park4Dis

Organization

AsoPMR - Association of People with Reduced Mobility

Country of Implementation

Spain

Region

Europe

Subregion

Western Europe

Start Year

2019

First published

16.01.2022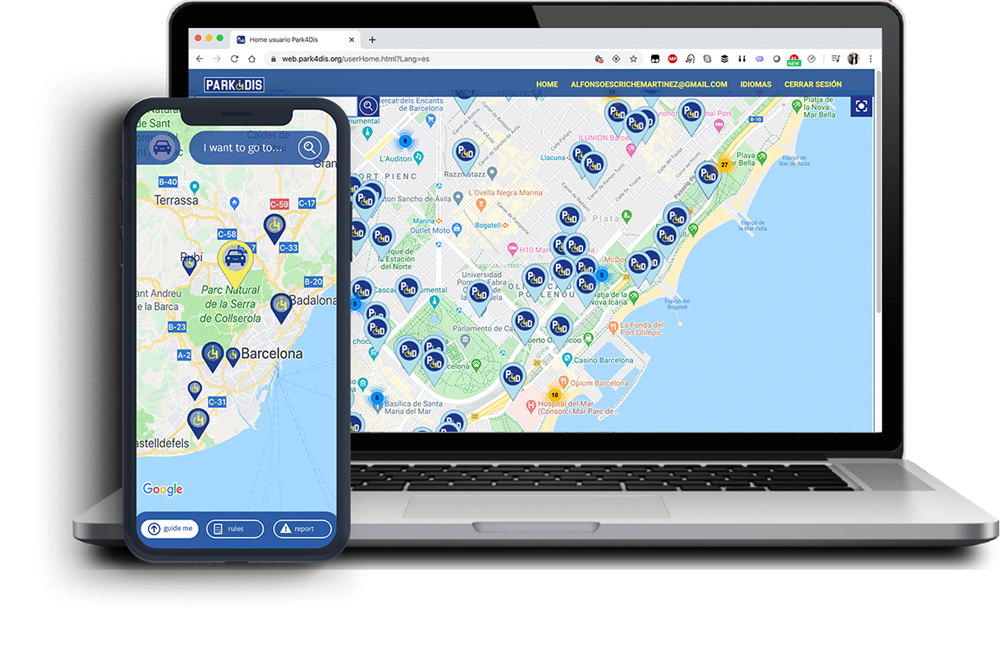 "Thanks to Park4Dis I have solved a problem that I share with more than 5 million drivers with reduced mobility." Carlo Castellano, Park4Dis CEO & Founder
Park4Dis is a web/app developed in 2019 by the Asociación de Personas con Movilidad Reducida (AsoPMR), an NGO based in Spain, to locate accessible parking spaces for persons with disabilities. Park4Dis works at no cost in all EU cities that have adhered to the disability legislation recommendation. It also connects users with local police at the touch of a button and can report illegally parked vehicles. By 2021 the app was working in 230 cities of Europe.
Problems Targeted
People with disabilities often do not know the location of reserved parking spaces or whether or not they are available.
Solution, Innovation and Impact
Park4Dis is a web and app platform for people with disabilities to locate parking spots closest to their destination, in addition to showing regulations that apply in each municipality. It also allows users to notify incidents such as poorly marked parking spots, obstacles preventing access, illegally parked cars, etc. Available for both Android and Apple phones, the objective of the application is to reduce the hassle of referring to multiple resources and applications to find a parking spot. For example, for a tourist, it will be enough to use the Park4Dis app without using a separate application for each city. Park4Dis also forms alliances and is collaborating with local, regional, and national entities. By mid2021 the app had reserved more than 35,000 parking spaces for people with disabilities in over 230 Spanish municipalities.
Funding, Outlook and Transferability
Park4Dis was initially founded with FSE European funds through an ONCE Foundation programme, and launched in 2019 with the support and funding of Fundación ONCE, a leading DPO in Spain. The total budget to create and launch the mobile app was €100,000. In addition to this, Park4Dis also received two prize grants from the Barcelona City Council, and Ship2B Foundation. Its primary funding model is the sale of this service to municipalities. The cost for each municipality to adopt this service depends on the country, dimensions of the municipality, and the range of services requested. Annual subscriptions of Park4Dis is also sold to councils, tourism boards and large shopping centers. Moving forward, AsoPMR aims to extend the project to more countries of the EU and to train local councils and municipalities on accessibility and inclusion.
Pictures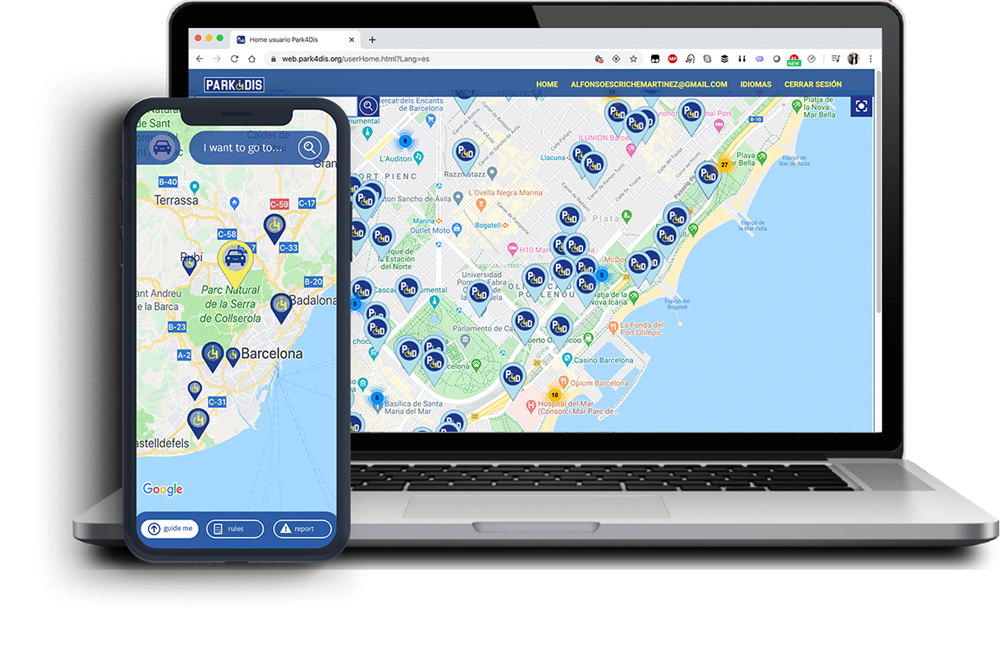 Reducing barriers for individual mobility: where are accessible parking spaces located in Barcelona?
Videos
Downloads