Jobs in digital marketing and social media for people with physical disabilities
Solution

Best Online Assistant

Organization

Brand Solution LLC

Country of Implementation

North Macedonia

Region

Europe

Subregion

Central and Eastern Europe

Start Year

2022

First published

10.02.2023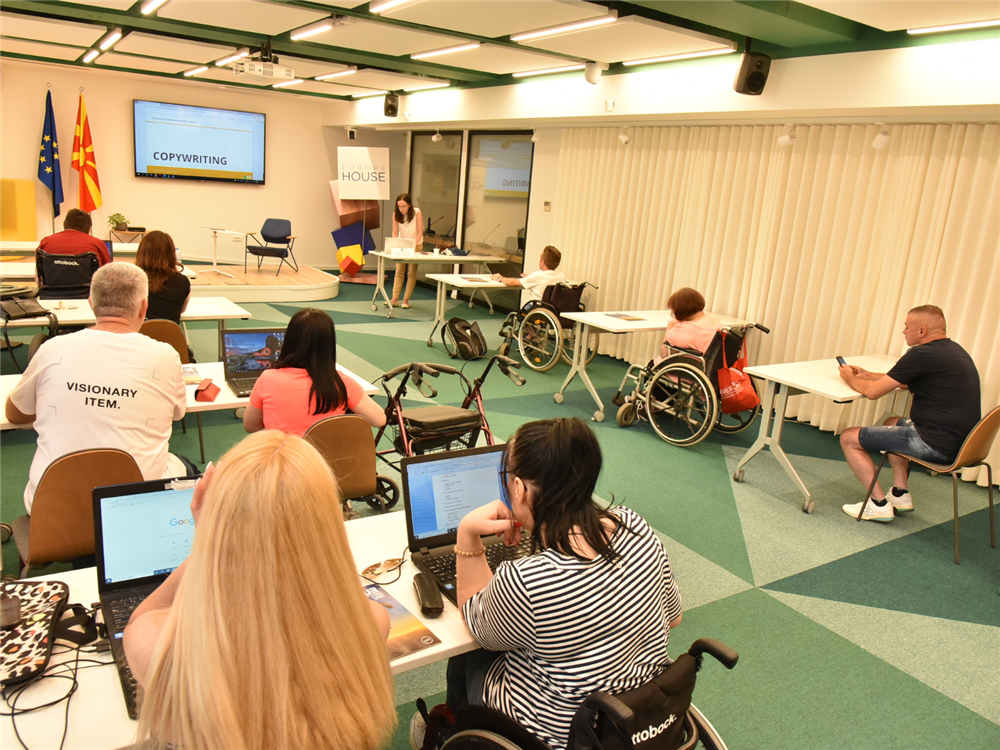 "The new digital era gives the perfect opportunity for people with disabilities to be fully integrated in the work process." Elizabeta Jovanovska, CEO and Founder, Best Online Assistant
In 2021 Brand Solution, a social business start-up in North Macedonia, launched Best Online Assistant – an IT-Platform that offers courses to improve skills in digital marketing and social media. A job platform for persons with physical disabilities in that business sector and a cooperation model with companies as employers was added soon after. By end of 2022, 40 persons had attended the lessons, 10 companies had joined as partners, and Brand Solution had already expanded to Bulgaria.
Problems Targeted
Persons with disabilities often lack the opportunity to improve their skills in order to find jobs in the open labour market.
Solution, Innovation and Impact
Best Online Assistant was created by six people, three of whom are persons with disabilities. In 2021 they started to offer the first courses in digital marketing and social media skills, conducted both online and offline, and the certificates earned through these courses have been recognized by the Ministry of Education. In order to implement the skills and to offer them to a wider audience, Best Online Assistant also created a job platform where persons can be hired for various projects, such as a freelance worker for a social media campaign. In addition, Brand Solution developed a subscription model for companies to get access to persons with disabilities who have a digital skills degree and who are looking for fulltime employment. In the fall of 2021, the organization was able to onboard ten companies in North Macedonia that want to collaborate with persons with disabilities. In 2021, 40 persons attended courses in North Macedonia, and Best Online Assistant expanded to Bulgaria in 2022.
Funding, Outlook and Transferability
The funding model foresees that companies pay a fee of €2,000 to get access to the database of persons with disabilities. The organization provides advice on how to claim some of this fee back from the state. Best Online Assistant plans to have 100 students in North Macedonia by the end of 2022. To grow the business further the organization foresees a franchise model and has already opened a branch in Bulgaria in early 2022. Through an awareness campaign on Facebook called "open call for joining," new students enlisted in the digital skill courses. Moreover, talks have begun to expand to Croatia, Slovenia, and the United Kingdom.
Pictures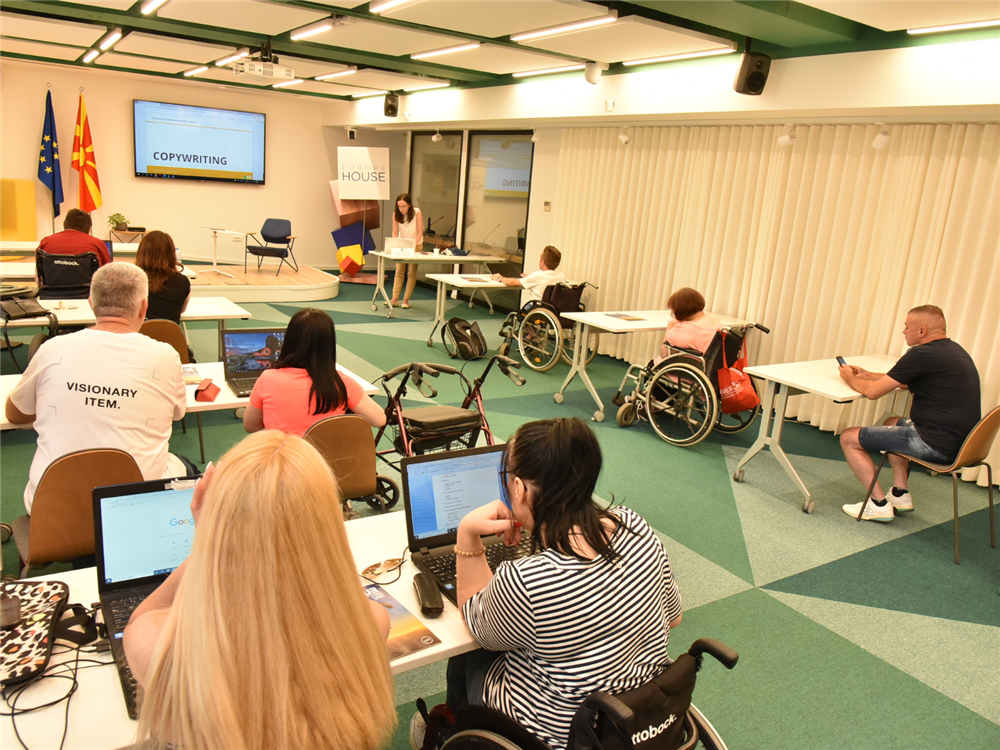 People with disabilities beging trained and placed in digital marketing and social media.
Downloads