Accessible phone calls for the Deaf for private and professional needs
Solution

Pedius Work Inclusion

Organization

Pedius

Country of Implementation

Italy

Region

Europe

Subregion

Western Europe

Start Year

2013

First published

13.01.2021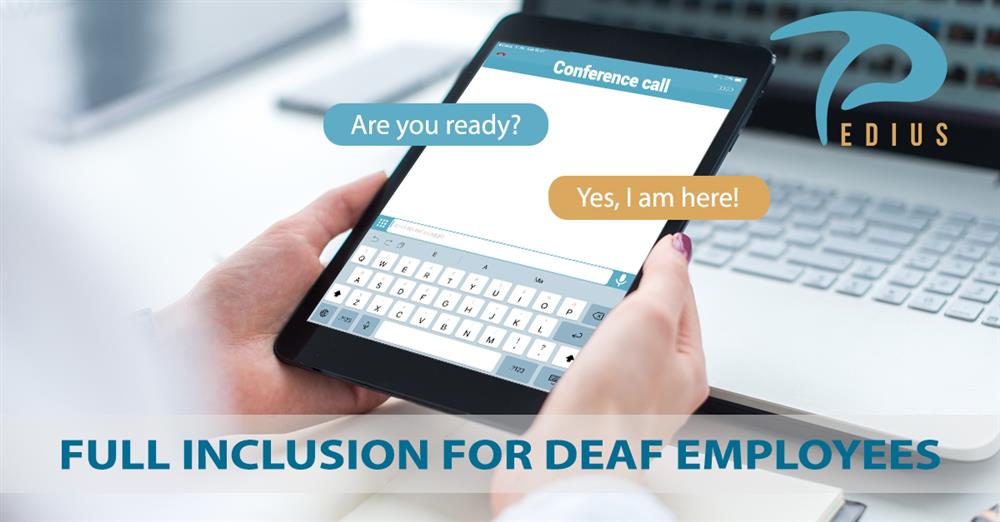 "Pedius supports communication between colleagues as well as employees and customers." Lorenzo Di Ciaccio, Pedius CEO
Pedius is a social business based in Rome. In 2013, Pedius introduced an app that enables the Deaf and Hard of Hearing to make phone calls, 24/7, and without a sign interpreter. Users are able to read the response of their contact on their device, in real-time and may respond using text or their own voice. If a user responds to their contact with text, it will be read to their contact in an artificial voice. From 2013 until today Pedius has gained over 35,000 users and supports 7 languages.
Problems Targeted
Phones are inaccessible by nature and interpreters require a specialized workforce for Deaf communication.
Solution, Innovation and Impact
Deaf people or people with a hearing impairment use the Pedius app to make a phone call to any phone number. Users type or speak their message into their device and Pedius sends it to the contact they have chosen, using either the user's own voice or an automated voice. The answer is translated into writing in real time. Pedius' software uses a combination of technologies that makes even more complex conversations possible, such as those held in a professional environment. Pedius can also be easily integrated into most existing hardware, such as smartphones, tablets, and PCs supporting both Android and Apple systems. Each activated employee gets access to a personal number with unlimited incoming and outgoing calls, web access, availability for conference calls, a special notification system for incoming calls, and the possibility to request an interpreter. The Pedius app was launched in 2013, and in 2020 has over 35,000 users in 13 countries and offers seven languages. Via the telecommunications provider TIM Italia, the Pedius Work Inclusion services have been activated throughout Italy.
Funding, Outlook and Transferability
Pedius uses two models to generate revenues. Private customers can download the Pedius app for free and receive 20 minutes of free conversation per month. Premium subscriptions are offered for more minutes. For companies, Pedius offers the Pedius Work Inclusion service for US$30 per month. This includes subtitled conference call capabilities and unlimited incoming and outgoing calls. Discounts are available depending on the number of licences to be activated per company. Pedius is dedicated to expanding to more countries soon.
Pictures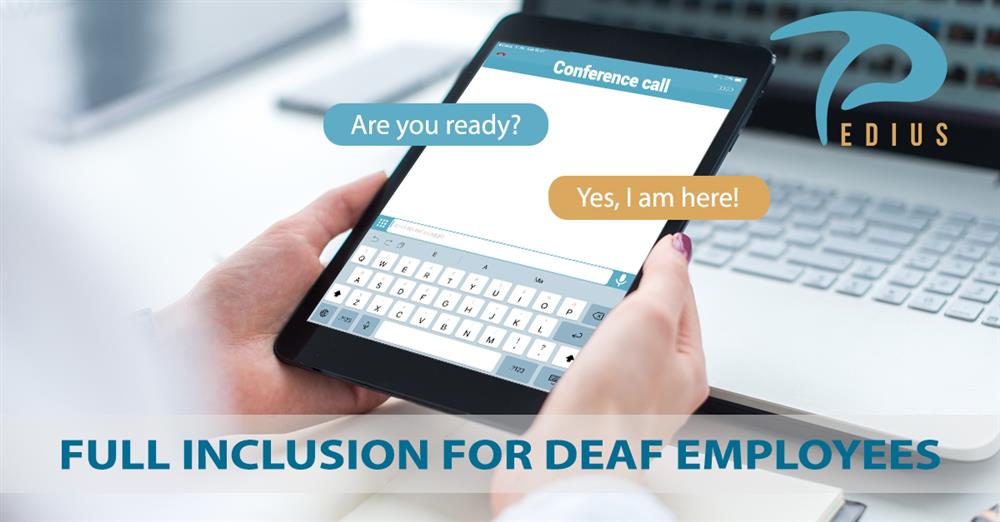 A Pedius user is about to participate in a conference call.
Videos
Downloads