Growing social business in IT-remarketing with a high rate of inclusive employment
Solution

AfB

Organization

AfB social & green IT

Country of Implementation

Germany

Region

Europe

Subregion

Western Europe

Start Year

2004

First published

13.01.2021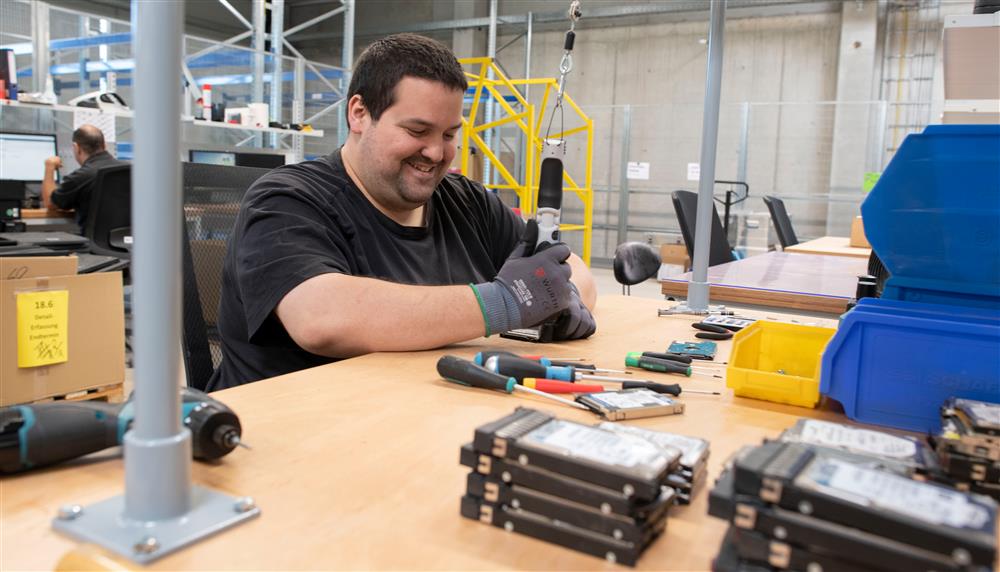 "We show that inclusion and professionalism are not contradictory in the highly competitive IT sector." Nicole Cvilak, Global Manager, AfB
AfB is a social enterprise in the IT remarketing sector, founded in Germany and active in 19 locations across Austria, France, Germany, Slovakia, and Switzerland. AfB specializes in refurbishing and remarketing IT hardware received from companies and public institutions. The organization creates jobs for people with a range of disabilities in all areas of the company at competitive wages. As of 2019, AfB employed 200 people with disabilities, and is constantly expanding to new locations in Europe.
Problems Targeted
People with disabilities can find it difficult to gain and retain long-term employment at reasonable wages due to a lack of accessible workplaces and tasks.
Solution, Innovation and Impact
AfB collects IT hardware that is no longer needed from companies and public sector organizations and then erases data, tests, cleans, and remarkets the hardware with guarantees of at least 12 months. The refurbished devices are sold through AfB's own shops or online retailers. People with disabilities work alongside people without disabilities across all business areas, including administration, warehousing, sales, and development. Tasks and roles are broken down into individual steps so that people with certain disabilities who might prefer repetitive tasks can work in all process steps. In 2020 the company has 440 employees, of whom 200 are people with disabilities. Since 2004 annual income has grown from €80,000 to €39.7 million. In 2020 more than 475,000 devices were collected and 65 per cent have been re-sold. Moreover, AfB has realized significant annual savings of raw materials (e.g., iron – 22,900 tons) and of CO2 (17,000 tons) when compared to creating hardware from scratch.
Funding, Outlook and Transferability
The organization generates income through its IT refurbishments and sales. Key buyer groups are small and medium-sized companies, schools, NGOs, people from socially disadvantaged income groups, and the environmentally conscious. AfB´s financial targets are the repayment of loans, an equity ratio of 80 per cent, complete economic independence from state subsidies, and a balanced relationship among financial security, return on equity, and growth. In 2019, AfB has expanded to Trnava, Slovakia, a region where there is a high unemployment rate for people with disabilities. By 2025, AfB aims to provide 300 jobs for people with disabilities.
Pictures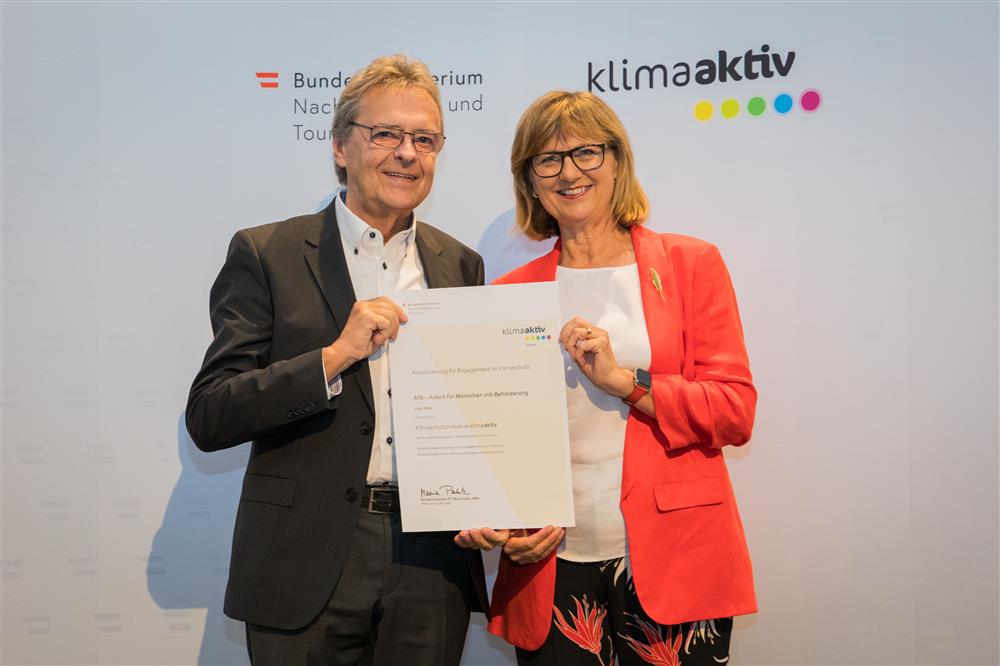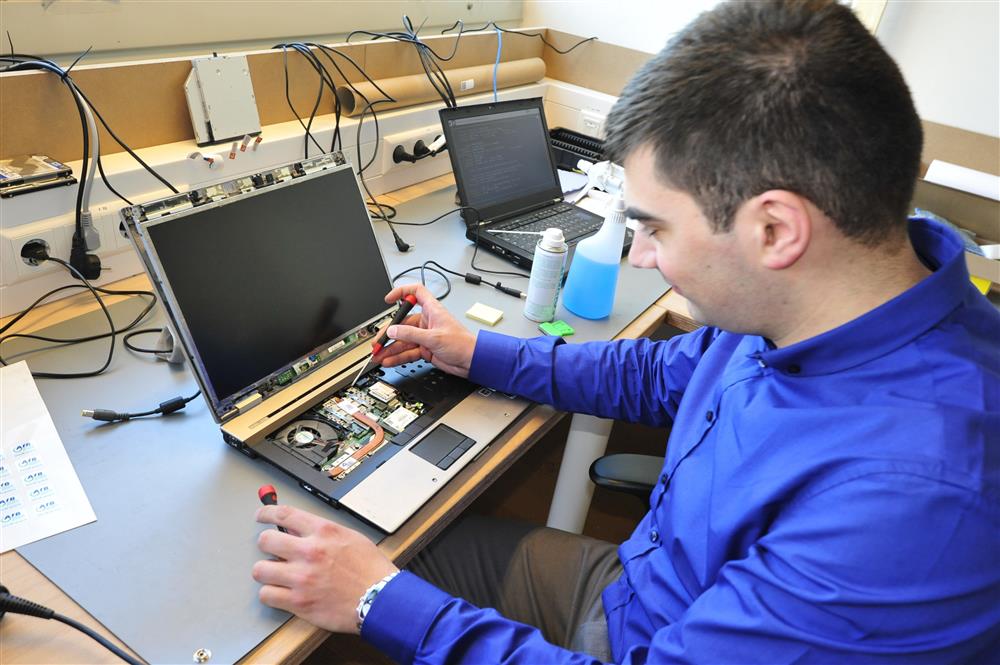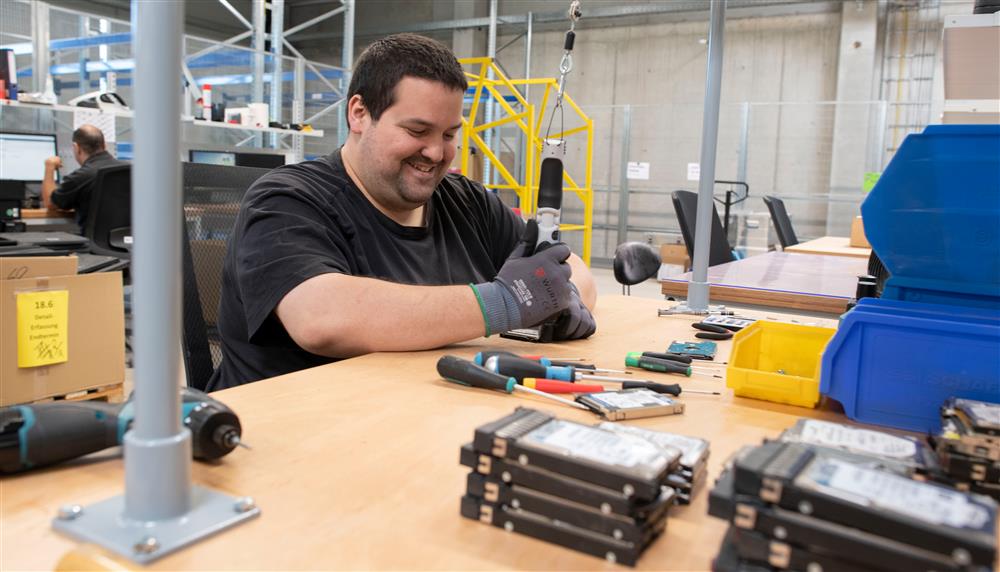 AfB employee Manuel Garcia takes apart a hard drive.
Videos
Downloads