Noise-free school model inclusive of students with hearing impairments
Solution

Tres Olivos School

Organization

Dales la Palabra Foundation

Country of Implementation

Spain

Region

Europe

Subregion

Western Europe

Start Year

2001

First published

31.01.2020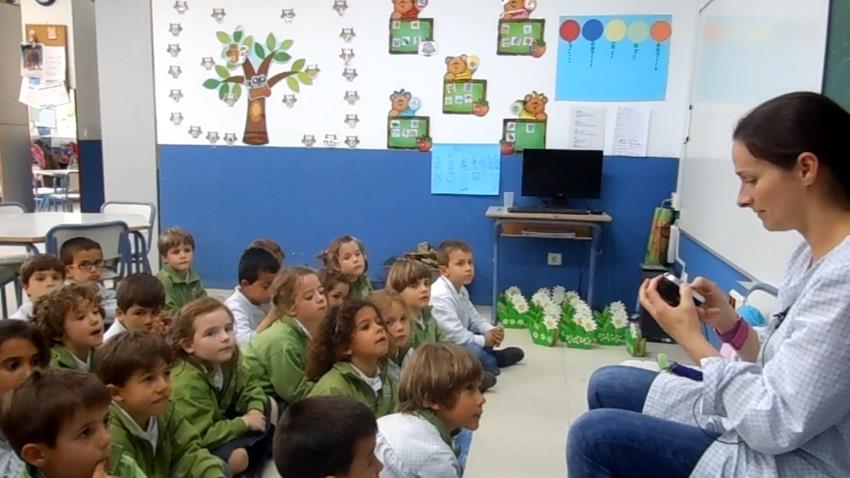 "Thanks to the Tres Olivos project, I enable deaf students to develop all their capacities." Maria Dolores Bermejo, teacher at Tres Olivos
The Fundación Dales la Palabra is driven by parents and educational professionals working for the co-education of hearing-impaired children. In 2001 it established the Tres Olivos School in Madrid, offering Inclusive Education to students with and without hearing impairments from early childhood to high school and through to vocational training. Approximately 10 per cent of the 1,100 pupils have a hearing impairment, and tailored support is provided to these students and their families.
Problems Targeted
Students with hearing impairments face communication barriers throughout their education because of noisy environments, untrained staff, lack of assistive technology, and attitudinal barriers.
Solution, Innovation and Impact
Tres Olivos School promotes a 'noise-free' environment, so that speech remains intelligible to its students with hearing impairments. Classrooms are built with sound-absorbing materials and equipped with sound-level meters that indicate when the ambient noise has exceeded an acceptable level of decibels. Moreover, there is sign language support available. All teachers and staff at Tres Olivos are trained to teach and work with students with hearing impairments. A speech therapy team provides tailored support to students and their families. In addition, two deaf teachers who work at the school run weekly workshops on deafness for hearing families. Established in 2001, Tres Olivos initially offered only primary education, and in 2009 it introduced early childhood education (up to three years old), a high school programme, and vocational training (in pharmacy and computer science). As of 2019, the school has 98 teachers (including seven speech therapists and two deaf teachers) and 1,100 students.
Funding, Outlook and Transferability
Tres Olivos is mostly financed by the Ministry of Education of the Community of Madrid. Fundación Dales la Palabra also receives donations, which it puts towards the school. The Tres Olivos model for Inclusive Education is being adapted to the Moroccan educational system for replication in Casablanca. The school's teaching team further shares the practice by training others in Inclusive Education, both in Spain and abroad (such as in Argentina, Brazil, and Peru in 2019). The foundation has also created a Master's degree in augmentative and alternative communication systems, in collaboration with the Universidad Española a Distancia. In 2020, Fundación Dales la Palabra will sign a Permanent Teacher Training Agreement with Spain's Ministry of Education and will continue to develop MINIMO – a mobile app offering auditory training to people who use hearing aids or cochlear implants – with support of the Vodafone Foundation.
Pictures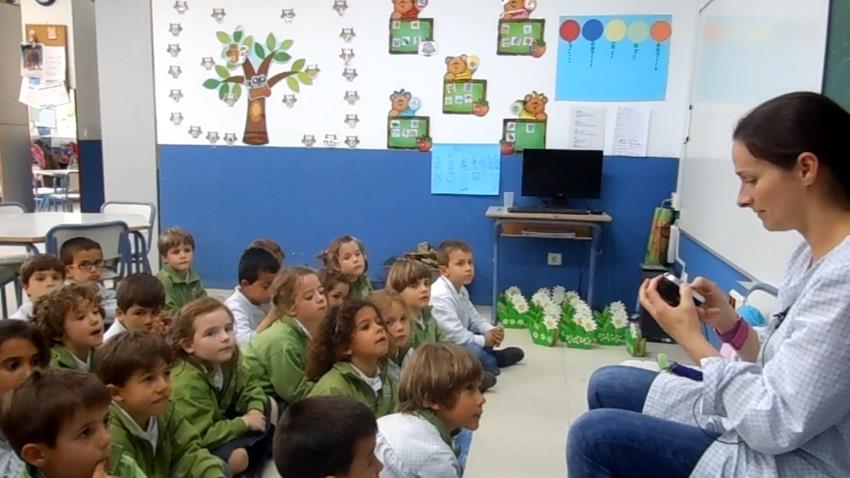 Teachers and staff at Tres Olivos are trained to teach and work with students with hearing impairments in an 'noise-free' environment.
Videos
Downloads