Countrywide working group making elections more accessible
Solution

Disability Inclusive Elections Sri Lanka (DIESL) Technical Working Group

Organization

International Foundation for Electoral Systems

Country of Implementation

Sri Lanka

Region

Asia & Pacific

Subregion

South Asia

Start Year

2017

First published

10.02.2023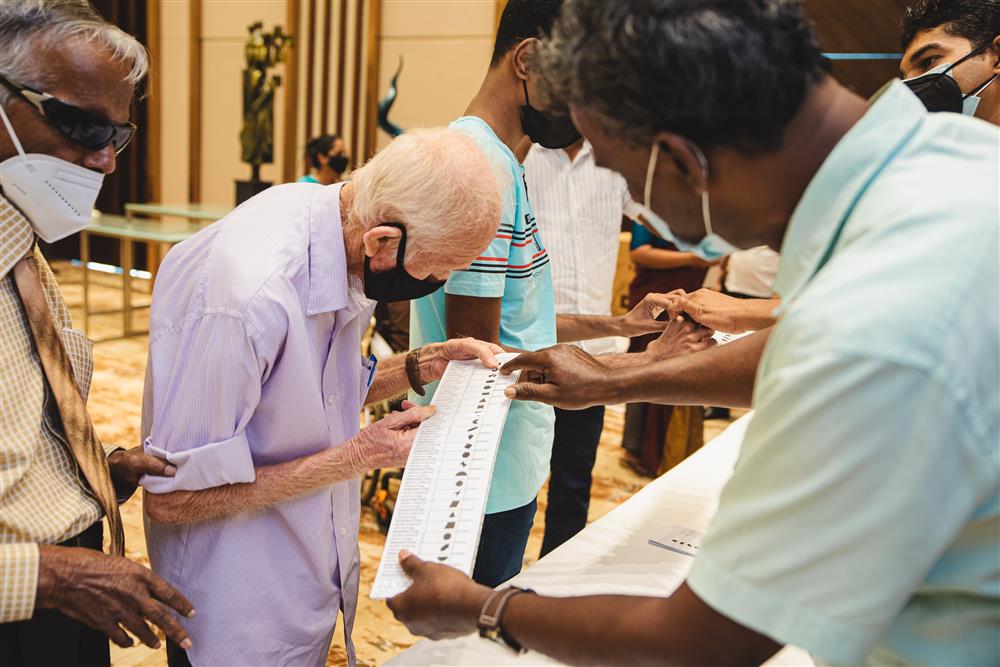 "I am holding a ballot paper for the first time in my life. I look forward to voting independently at the next election." Blind participant representing a DIESL member organization at the Tactile Ballot Consultation held in Colombo
International Foundation for Electoral Systems (IFES) is a US-based NGO working globally for more equal, resilient, and accessible elections for all. In 2017 the Sri Lankan office of IFES developed the Disability Inclusive Elections Sri Lanka (DIESL), a working group where its 20 members conduct voter education programmes for the deaf community and others in Sri Lanka. DIESL members also work with the national election commission and have developed a strategy for the political and electoral inclusion of persons with disabilities.
Problems Targeted
There is a lack of access to secret and independent voting for voters with disabilities in Sri Lanka.
Solution, Innovation and Impact
The DIESL working group brings together representatives of disabled persons' organizations, the Election Commission of Sri Lanka (ECSL), election monitoring bodies, and other stakeholders to design and implement initiatives for disability-inclusive elections. These include (1) a voter education programme for the deaf community; (2) a national communications campaign to promote the participation of voters with psychosocial and intellectual disabilities; and (3) an accessibility audit of 68 polling stations. DIESL also developed a tactile ballot guide for voters who are blind or have low vision. The working group also advocates for policy and legislative change. For example, together with the ECSL, DIESL developed a strategy for the political and electoral inclusion of persons with disabilities. The group also provided recommendations for the new constitution, which was adopted by the government in 2021.
Funding, Outlook and Transferability
The costs of developing and implementing the DIESL working group's projects and initiatives are shared by IFES and the Election Commission of Sri Lanka. DIESL aims to adapt its tactile ballot guide to suit the ballot structure of each election in Sri Lanka and to implement it nationally in the next local and parliamentary general elections. The group also plans to work with the ECSL to reform electoral laws and regulations to ensure that the tactile ballot guide and other assistive technologies are incorporated into law. The structure of the DIESL working group and the way it operates, which is both simple and cost-effective, could be adapted for use in other countries, as long as there is strong backing from the national election commission or equivalent institution.
Pictures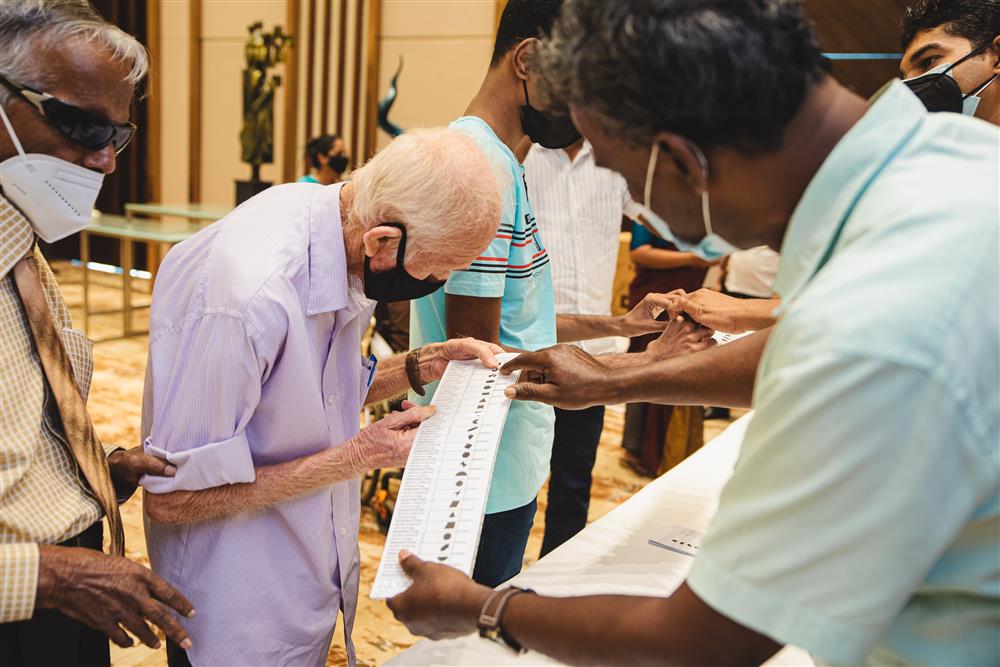 Accessible and inclusive politics is the objective of "Disability Inclusive Elections Sri Lanka"
Downloads