A nationwide strategy to fight mental health issues
Solution

National Mental Health Programme

Organization

Government of Bhutan

Country of Implementation

Bhutan

Region

Asia & Pacific

Subregion

South Asia

Start Year

1999

First published

31.01.2019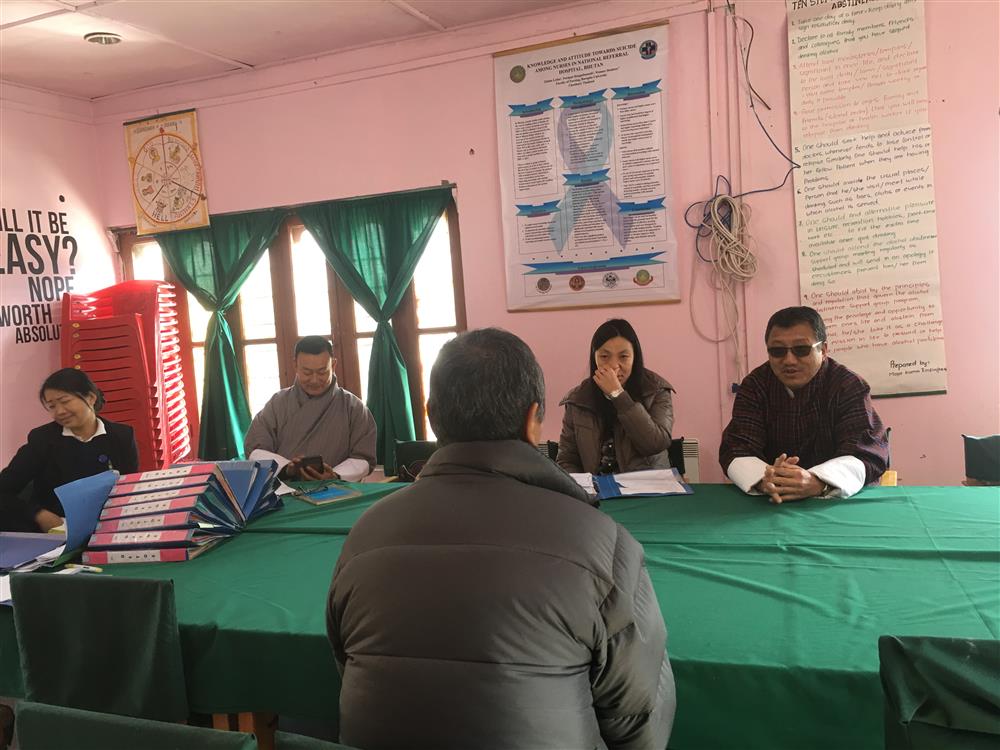 "My elder brother was locked inside a room for more than 12 years. Only after I became a medical doctor and later a psychiatrist were we able to provide effective treatment for him." Chencho Dorij, psychiatrist
The National Mental Health Programme was launched in 1997 to provide community-based mental health care services and to educate society about mental health protection, prevention, and possible treatment. With a well-established national primary health care network, Bhutan is now working to train doctors, health care workers, and nurses on mental health treatment skills; to provide appropriate medication; and to integrate mental health into general primary health care services. Between 1997 and 2018, 300 primary health care doctors, 450 primary health care workers, and 400 nurses have been trained.
Problems Targeted
In Bhutan, lack of awareness, myths, shame and stigma are still common regarding mental health issues, and consequently many people hide their symptoms and do not access treatment.
Solution, Innovation and Impact
Implementation of the National Mental Health Programme starts with visits by a mental health service team to community leaders, local health care personnel (doctors, health care workers, and nurses), as well as to traditional healers to discuss existing practices and to understand their perspectives and gain their cooperation. This is followed by education and training to introduce modern mental health concepts and their advantages. Together with community leaders, local health care personnel, and traditional healers, the mental health team identifies potential cases in the community and provides training in basic psychiatric skills, such as diagnosing and treating common mental health issues. Once the identified cases are interviewed and diagnosed, the team supports the local health workers in creating individual treatment plans, which include consultations with families and gaining their involvement in supervising medications and providing emotional support. To sustain the service level, local health workers follow-up on individual cases in clinics or through home visits. At the national level, a core team of mental health specialists visit the primary health centres regularly to monitor activities and to provide clinical supervision.
Funding, Outlook and Transferability
Since its founding, the National Mental Health Programme has cost approximately $40,000 per year and is entirely funded by the government with additional donations from the WHO. In 2017, there were 345 doctors (including specialists), 25 clinical officers, 1,264 nurses, 600 health assistants, and 36 basic health workers working in clinical and primary health care settings. As of 2018, approximately 300 doctors, 400 nurses, and 450 primary health care workers have been trained in all parts of the country. There are three training teams, each lead by a psychiatrist. In addition, support is provided by more than 20 staff members, including volunteer mental health professional from abroad. The plan is to train at least 30 individuals from each category of health professionals per year, with a priority on primary health care doctors and health workers.
Pictures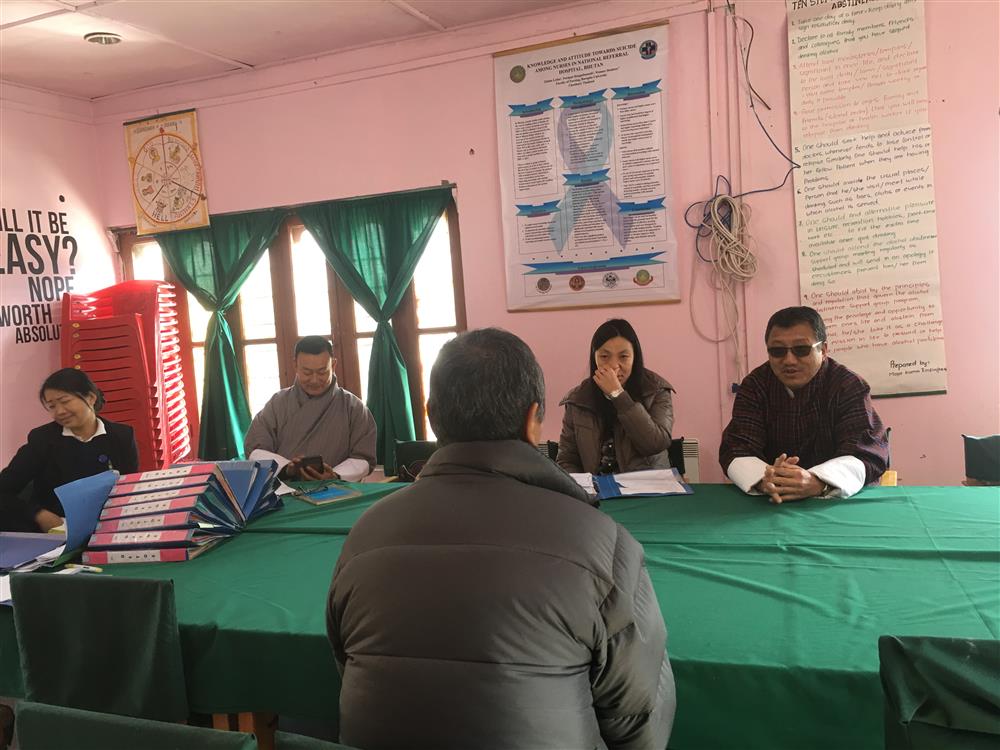 The initial interview is the basis for individual treatment plans.
Videos
Downloads