Accessibility app for live shows
Solution

GalaPro App

Organization

Gala Prompter

Country of Implementation

Israel

Region

Asia & Pacific

Subregion

MENA

Start Year

2015

First published

31.01.2018
"The accuracy and synchronicity of the slides made it easy to follow the story on stage." Holly Cohen, user of GalaPro
Gala Prompter, a start-up company from Herzelia, Israel, has developed an app called GalaPro, which provides synchronized accessibility and translation services for live theatre shows and movies. The GalaPro app allows persons with visual or hearing impairments to enjoy cultural events on any mobile device. The app was first implemented in several Broadway theatres in New York, and is in the process of expanding to all 23 theatres of the Shubert Organization throughout the United States.
Problems Targeted
People with a hearing or visual impairment do not get an opportunity to enjoy live shows or cultural events in an optimal way since most venues cannot provide the necessary aid or equipment.
Solution, Innovation and Impact
GalaPro provides synchronized accessibility and translation services for any live show or movie. Users can choose from subtitles, closed captioning, dubbing, audio description, and amplification as well as access show information, read the program, watch a movie trailer, and buy tickets online – all in their own language. All services are provided in real-time using voice recognition technology. GalaPro can be used throughout the world on any mobile device. Whereas existing technologies deal mostly with music recognition or voice, GalaPro uses a voice recognition technology (patent pending) that is first of its kind in providing live, synchronized translation directly to the users own mobile device. During the pilot process on Broadway in New York in 2016 and 2017, hundreds of people with disabilities have used and tested the product and thousands more are expected to benefit from it. The company is in the process of officially launching the product in 17 Broadway theatres, and has finalized terms with the Shubert Group, the largest U.S. theatre chain, to be integrated into all of their 23 theatres.
Funding, Outlook and Transferability
The app is designed to work in many locations and is currently being used in Israel and the United States. GalaPro in the process of negotiating agreements with additional clients on Broadway, in London's West End, and in other European cities. Moreover, the company has established a partnership with Sound Associates for distribution of the app in the United States and Canada. The Broadway League in New York (see www.broadwayleague.com/home/ and www.theatreaccess.nyc/) has newly established accessibility standards to provide for all theatres and show productions, and the same process is expected to follow in London. Gala Prompter is funded by private investors and by grants from the government of Israel. The business model is designed to be for profit, since venues pay for the services. All accessibility services are provided to the end users free of charge (closed captioning, amplification, and audio description).
Pictures
GalaPro can be used throughout the world on any mobile device.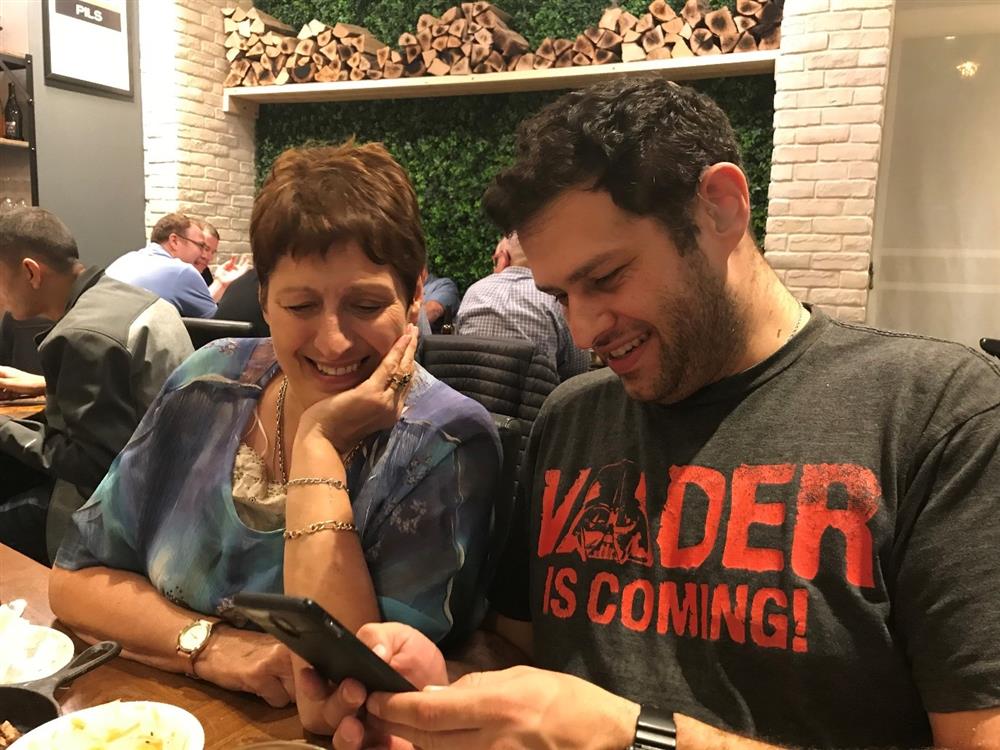 Videos
Downloads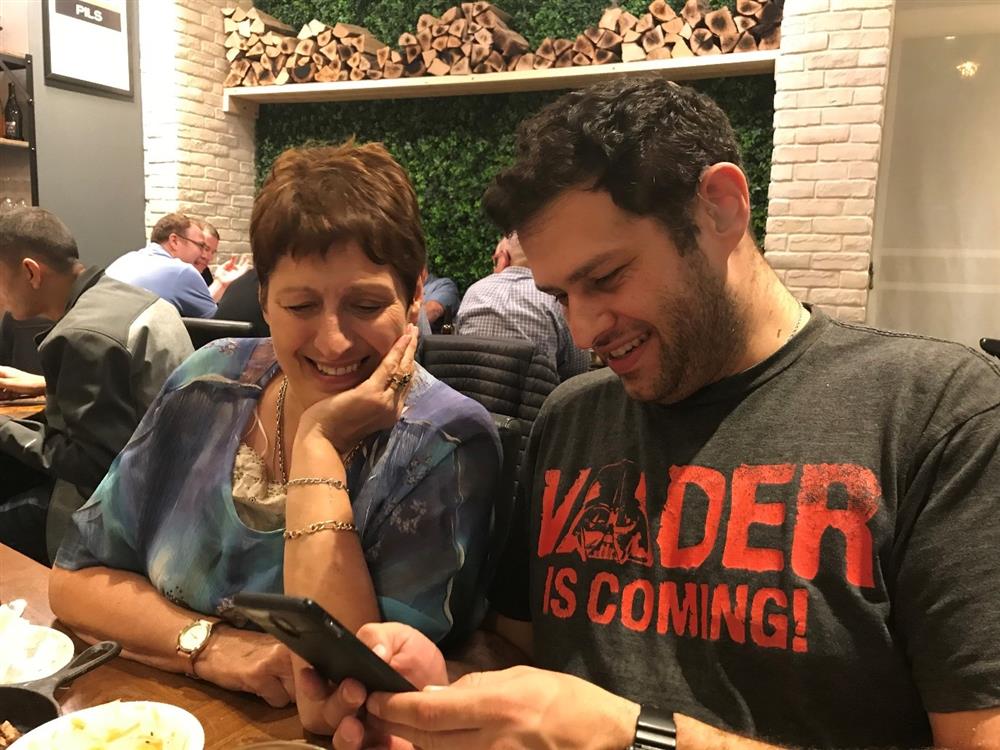 THE STORY OF ILAN PEARLMAN, GALAPRO USER
"I have the full Broadway experience!"
My name is Ilan Pearlman and I am 35 years old. I am a software engineer at a small start-up in Tel Aviv. I am also a big fan of music, musicals, and any and all live shows or theatres. I am also deaf. My parents discovered I was deaf when I was four, but today I can partially hear with the assistance of hearing aids. Most people would find it surprising how much I enjoy music, being that I am hard of hearing. My love of music has also made me a fan of live concerts – while at a concert there is no need for me to wear headphones or struggle since I am always able to hear and enjoy. My love of musical theatre stems from my mother. I've always enjoyed watching everyone on stage with all the costumes, music, and dancing. It is mesmerizing! However, I was very limited in this hobby because I always had to wait to see captioned performances or had to buy specific seats in order to be near where the captions appeared. I learned about the GalaPro app at one of the main theatres in Tel Aviv one evening. I had planned to attend a captioned performance with a friend, but with GalaPro I was able to sit in any seat and follow along with my phone – it really changed and improved my entire experience. My current job brings me to New York City quite often, and every time I visit I make sure to get myself to Broadway!