Labour inclusion index and job platform for disability-inclusive companies
Solution

Alianza Éntrale

Organization

Mexican Business Council

Country of Implementation

Mexico

Region

North America

Start Year

2016

First published

13.01.2021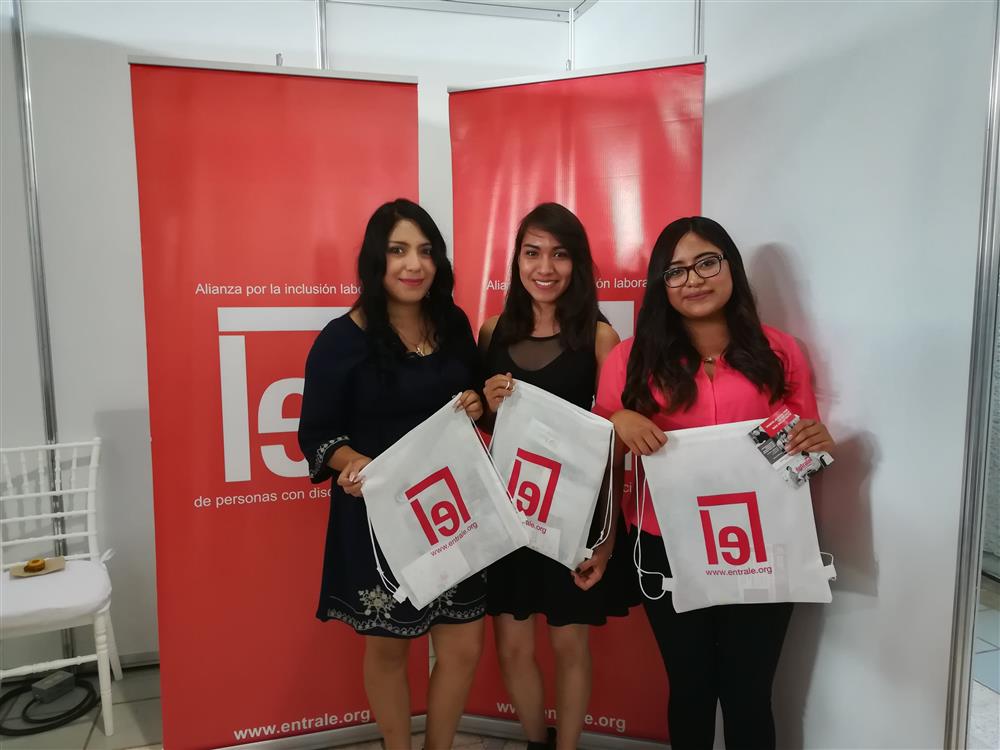 "The support of Alianza Éntrale is very important so that objectives can be reached quickly." Gabriela Medina, Director at Fundación Manpower
The Mexican Business Council (CMN) is an association of 59 businesses focused on economic and social development. Its Alianza Éntrale initiative promotes inclusive employment and provides resources and tools to companies to support them. Among the tools is a labour inclusion index, which includes assessment, training, and certification, as well as an open-source job platform. As of 2020, Alianza Éntrale has trained over 3,800 people and facilitated employment for 9,821 people with disabilities.
Problems Targeted
In Mexico the employment of people with disabilities is often seen as more of a philanthropic than a strategic benefit.
Solution, Innovation and Impact
Alianza Éntrale offers two key services to companies to promote labour inclusion: a labour inclusion index and a job platform. The index is an internal assessment and improvement tool. Companies fill out a questionnaire on topics such as organizational culture, company policies, and reasonable adjustments. From these results, a work plan is designed and reviewed every two months. Based on identified training needs, companies can attend free monthly workshops provided by Alianza Éntrale. When a company reaches 80 per cent in the questionnaire, it is certified as an inclusive work environment. Companies must assess themselves annually to remain certified. As of October 2020, 110 companies were taking part in the index, of which 51 are certified. All assessment and training materials have been tested and are accessible. The job platform, hosted on entrale.org, is open to all Mexican companies, and vacancies are posted free of charge. The platform also connects people to training opportunities with Éntrale's partners. The platform hosts approximately 1,300 vacancies a month.
Funding, Outlook and Transferability
CMN finances the initiative, which costs US$225,000 per year. There is no charge to companies. Alianza Éntrale is working with partners such as the Secretariat of Labour and Social Welfare and the Mexican Centre of Philanthropy to have its certification recognized by these organizations. In addition, it will support companies to generate inclusive commercial products by developing tools and protocols on topics such as participatory research and design thinking. Finally, it will create a professional training programme to support people with disabilities in finding and applying for jobs.