Subscription-based online education platforms that also work without internet
Solution

Kamer Big Bang platform and educlick platform

Organization

EduClick

Country of Implementation

Cameroon

Region

Africa

Subregion

Subsaharan Africa

City

North West, Far North, East and Centre

Start Year

2016

First published

31.01.2020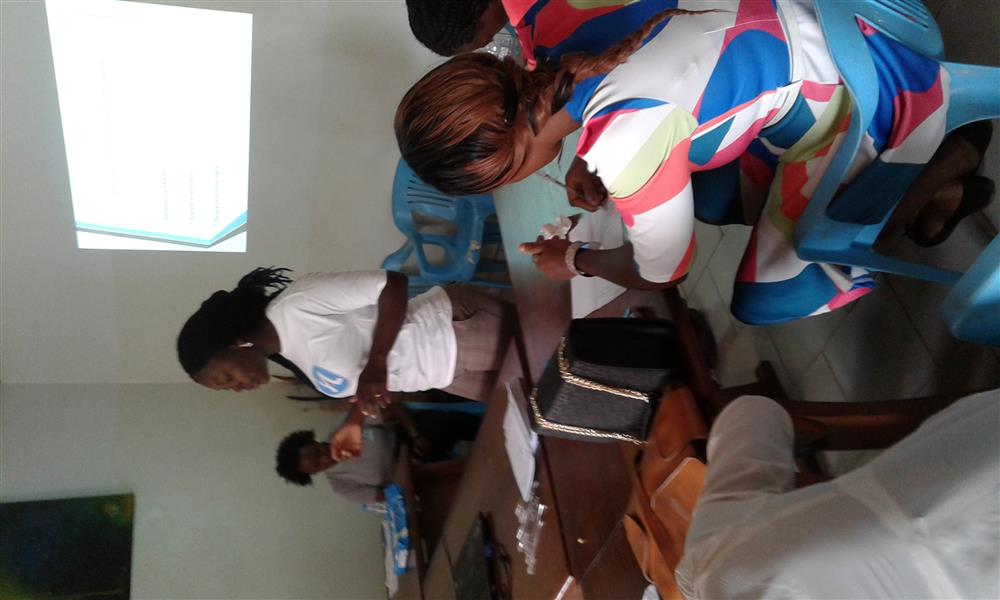 "Thanks to educlick, I realise that my daughter is one of the smartest people I know. And she can code!" Alice Magne, mother of a student with one arm
educlick is a Cameroonian social business supporting access to education. Since 2015, educlick offers two platforms: Kamer Big Bang, an online resource centre for matching users with jobs and learning opportunities; and the educlick platform, a mobile phone-based e-learning system whereby users undertake courses via text message. Originally targeted to people displaced through armed conflict, it became popular with people with disabilities. Of the 6,000 people who have taken courses via educlick, around 1,000 are people with disabilities and use system features like voice activation.
Problems Targeted
Due to armed conflict in the region, over 300,000 students in Cameroon can no longer attend mainstream education, including around 20,000 with disabilities.
Solution, Innovation and Impact
educlick's online Kamer Big Bang platform, launched in 2015, provides courses and job opportunities for people who are no longer able to attend education, for example, where schools have been destroyed by conflict. The platform allows users to log in at a time and place convenient for them and to access the tutoring portal to choose which courses they wish to study. educlick then matches students with a course and an instructor. educlick's second platform, which takes the educlick name, uses USSD communications – an international communications protocol for two-way open communication between mobile phones and computers. Users receive and respond to educational content and questions, such as in the national curriculum or on vocational training, via SMS messages on their mobile phone, thus eliminating the need for an Internet connection. Although not originally the target market, people with disabilities began giving positive feedback about the platforms, which led to the inclusion of basic accessibility features, such as voice activation.
Funding, Outlook and Transferability
Both platforms have various options for payment, including per course or per subscription. Typical costs are around $2 weekly or $44 annually. educlick works with civil society organizations to pay subscriptions for much of the target audience who are unable to pay for themselves. Most fees are covered by the Norwegian Refugee Council and the Cameroon branch of the United Nations High Commissioner for Refugees. In addition, it has received funding from the African Union on Education. Overall costs of the programme are approximately $35,000 annually. Prototypes of the educlick platform have been successfully tested in other countries, such as Chad and Senegal. educlick is currently building and testing an online version of the platform, which will be available across Africa; and it is signing partnerships with DPOs in the Cameron cities of Buea, Douala, and Limbe.
Pictures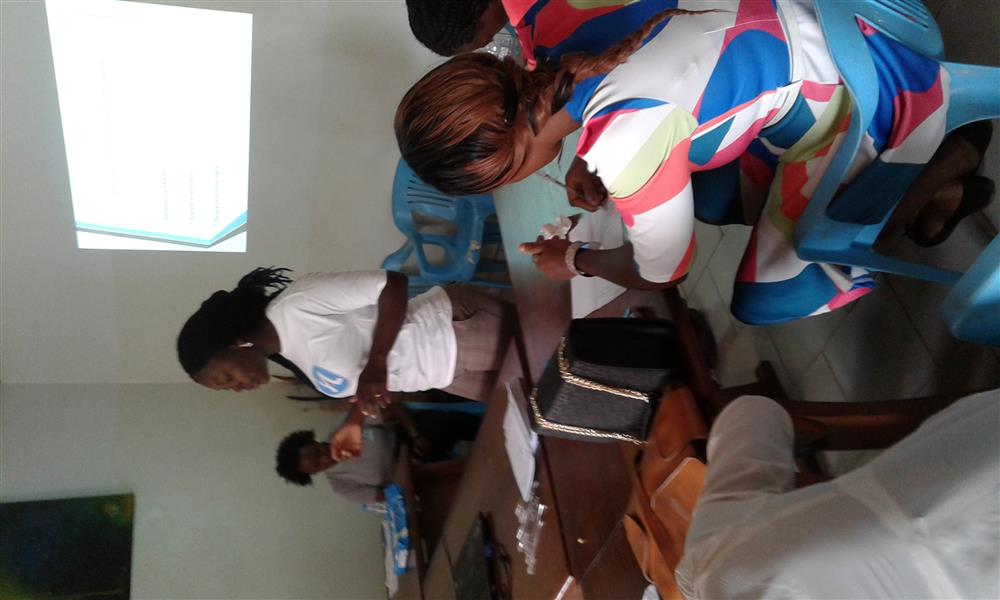 Training of educlick professionals
Region of Implementation
Africa