Online resource for parents of children with learning and attention issues
Solution

Understood.org

Organization

Poses Family Foundation

Country of Implementation

United States of America

Region

North America

Start Year

2014

First published

31.01.2018
"It is very lonely being the mom of a child with a learning difference. Having this kind of support means the world to me." Mother of an eight-year old boy with dyslexia
Understood.org is a free comprehensive website resource for parents of children aged 3–20+ with learning and attention issues. Created by 15 non-profit US organizations, the site is managed and operated by the New York-based National Center for Learning Disabilities. It offers more than 2,500 pieces of expert – vetted content, five interactive tools, daily access to experts, and an on-site/social media community of parents and experts available in English and Spanish, as well as in read-aloud mode for parents who may have their own learning and attention issues.
Problems Targeted
One in five people have brain-based learning and attention issues, such as dyslexia and attention deficit hyperactivity disorder (ADHD). Research shows that many parents feel alone and ill-prepared to help their children academically, socially, and emotionally.
Solution, Innovation and Impact
Incorporating the principles of Universal Design for Learning, Understood.org translates expert information into easy-to-use, engaging, and practical information that helps parents on a day-to-day basis to assist children with learning and attention issues. One of the features, "Through Your Child's Eyes," provides five short game-like simulations allowing parents to experience their children's learning and attention issues, watch videos about children like theirs, as well as hear expert input. Another tool called "Tech Finder" matches available technology with children's specific needs, while "Parenting Coach" summarizes expert behavioral advice collected over the years into proven, bite-sized tips. In addition, free daily online chats and webinars give parents access to renowned experts and the opportunity to ask questions.
Funding, Outlook and Transferability
The National Center for Learning Disabilities (NCLD), one of Understood.org's founding partners and the organization that operated Understood.org, is a leading organization, committed to improving the lives of the one in five children and adults nationwide with learning and attention issues. Together, the NCLD policy team and the Understood.org team bring the parent perspective to NCLD's critical policy work with national and state lawmakers. Understood.org has also begun to work on the ground by bringing parents together, supporting them, and mobilizing them to advocate at the local, state, and national level. Although designed for parents whose children attend U.S. schools, Understood.org has been discovered and embraced by people from around the world in both English and Spanish. In fact, about 40 per cent of all usage comes from countries other than the United States. Through a media campaign donated by the U.S. Ad Council (running in the U.S.), awareness of learning and attention issues is increasing among parents whose children are struggling but are undiagnosed. Understood.org is supported by private foundations.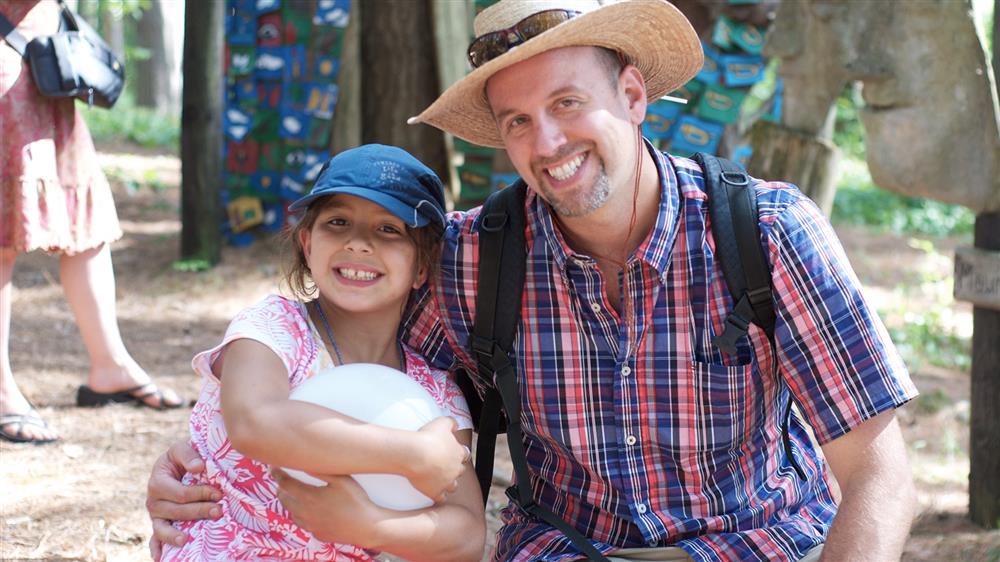 THE STORY OF TRAVIS HARKER, FATHER OF A CHILD WITH LEARNING AND ATTENTION ISSUES, AND USER OF UNDERSTOOD.ORG
"I began to see that my daughter could thrive in school and in life."
My name is Travis Harker and I am the father of a girl with dyslexia, a lifelong condition that makes it difficult for her to read. She first began noticing in kindergarten that her peers could read better than she could, yet she continued to love learning. But over the next few years, despite working very hard, she lost confidence and began to resent school. My heart broke when she came home one day in tears and asked, "Why is everyone in my class smarter than me?" I felt lost and helpless. I was losing the vibrant, inquisitive, intelligent daughter that I knew. I was worried about her future and felt like a failure as a parent. I felt powerless to help her – until I found Understood.org. Understood provided information that helped me navigate the school system. With Understood's resources, I learned how to advocate for my daughter and how to partner with her school to get her the support she needed. Back then, I felt so alone. I blamed myself and was afraid to talk with my friends and co-workers about her challenges. But through Understood, I found a community of families just like mine. It was comforting to know that there were other parents with similar experiences and to hear that their kids were able to succeed. Most importantly, Understood gave me hope. I began to see that we'd be OK – that my daughter could thrive in school and in life. Today, my daughter loves school and learning. She is once again the curious, fun-loving girl I've always known.