A Ballot Template for the Blind
Organization

ABFA - Association of Barrier Free Access

Country of Implementation

Turkey

Region

Europe

Subregion

MENA

In cooperation with

Boğaziçi University

Start Year

2017

First published

31.01.2019
"When I had to be assisted in voting, I had to be content with imagining what a ballot paper or ballot box looked like. But when I cast my ballot on my own, I experience the procedure in person." A ballot template user
Problems Targeted
Because blind people in Turkey can only vote with assistance, thus violating their confidentiality, most choose not to vote at all.
Solution, Innovation and Impact
The ballot template is made of durable and thick paper that is placed over the actual paper ballot and that allows voters to identify the candidates through tactile round cut-outs in the template, representing the candidates and parties. The template can be adapted to the specific candidates of a region, thus allowing blind voters to participate nationwide. Moreover, to identify which cut-out represents which candidate, the Audio Description Association provides information about all candidates in the various regions and prepares videos to provide information prior to the elections. The videos are made accessible with audio descriptions, subtitles and sign language for voters who are blind or deaf. The information is based on the data provided on the website of the Supreme Electoral Council, the highest electoral authority in the country. Five thousand templates were first piloted in the 2017 Turkish Constitution referendum, and in response several organizations for the blind requested that the template be available for the presidential and parliamentary elections in 2018.
Funding, Outlook and Transferability
To date, Boğaziçi University has been the sole funder of the design and manufacturing of the ballot templates. Currently, the University and the ABFA are in contact with the Supreme Electoral Council to find a way to adapt and apply the templates during the municipality elections in March 2019. One proposal is to charge $1 per template to cover production costs. For the 2018 election, Boğaziçi University covered the template costs and ABFA covered the delivery expenses. As a consequence of the template's successful introduction, the Supreme Electoral Council has agreed to permit the use of the templates upon request from blind voters in the future. The concept of a ballot template can be used in every country. To replicate these specific ballot templates, an expert printing house and the support of organizations for people with disabilities are needed for their design, production, and dissemination.
Pictures
The ballot template for Parliamentary Elections.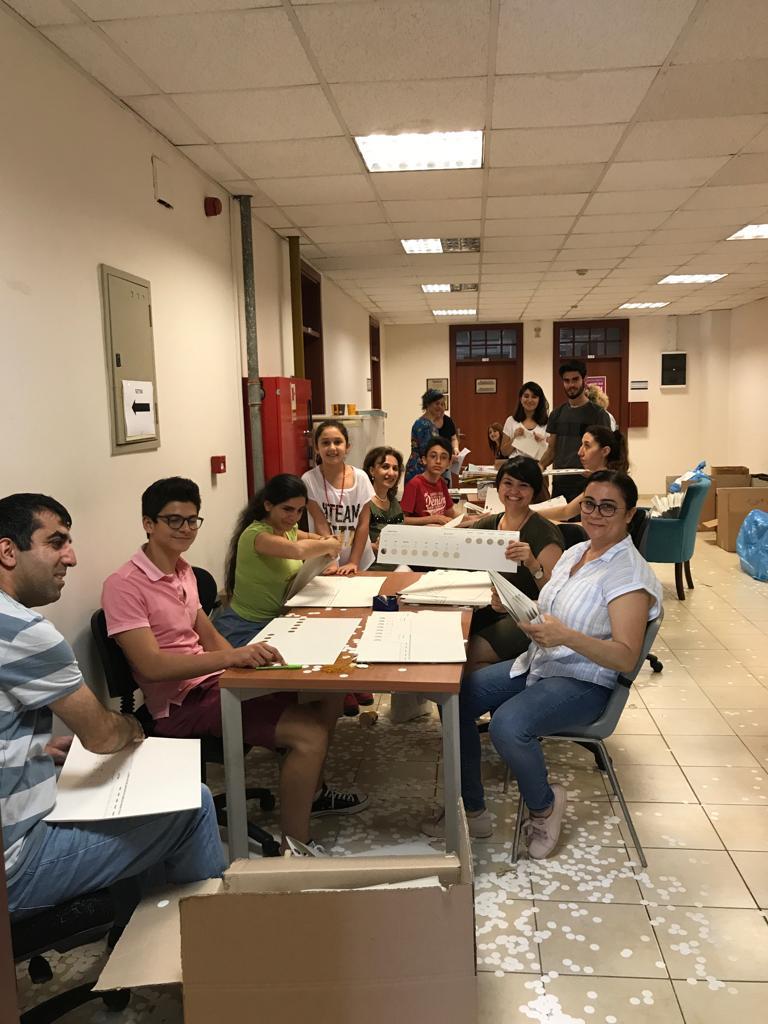 Videos
Downloads