Cooperation of an IT-company with Uber for improving the accessibility of taxi services
Solution

Mphasis uberASSIST and uberACCESS

Organization

Mphasis F1 Foundation

Country of Implementation

India

Region

Asia & Pacific

Subregion

South Asia

City

Bengaluru, Karnataka

Start Year

2017

First published

16.01.2022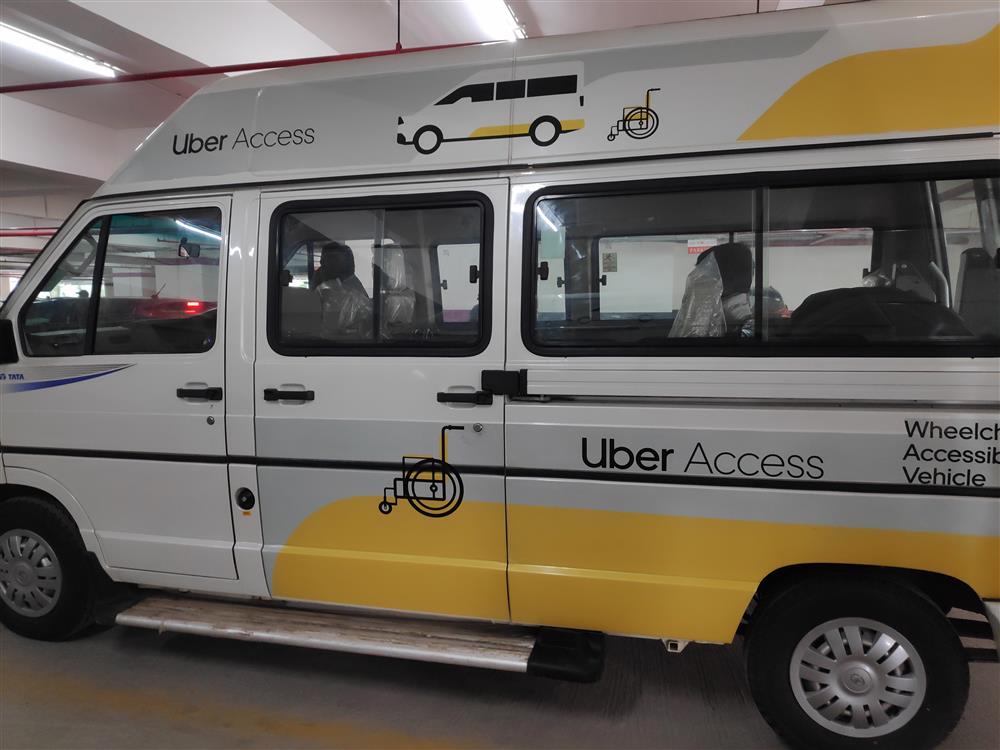 "Let's hope ACCESS can help me explore every corner of Bengaluru." Mrunmaiy Abroal, The first Mphasis-uberACCESS rider
In 2017, Mphasis, a major IT-provider based in Bengaluru, India, partnered with Uber, the app-based taxi service, to launch two services: uberASSIST, a service option for additional assistance; and uberACCESS, a wheelchair accessible car. Mphasis and its affiliated Mphasis F1 Foundation have funded the programme as part of their social sponsoring programme, and Uber has implemented it. While the rollout of both services was limited due to the pandemic, by mid-2021 50 accessible taxis were already on the road.
Problems Targeted
Public transport in India is mostly inaccessible for people with disabilities, older people, pregnant women, and parents with young children.
Solution, Innovation and Impact
The Mphasis F1 Foundation partnered with Uber to launch two accessible public transport services: uberASSIST and uberACCESS. uberASSIST is a service option designed to provide additional assistance to passengers. Driver-partners are trained to assist riders and can accommodate folding wheelchairs, walkers, and other aids. uberACCESS is a wheelchair-accessible service in which the vehicle is equipped with a hydraulic lift, extra ratchets, and forward-facing for the passenger's safety (whereas many transport cars place the wheelchair backside-facing). To start the project, the Diversity and Equal Opportunity Center, a professional consultancy company, trained 500 Uber driver-partners on disability etiquette so as to address the daily transportation requirements of senior citizens and those with accessibility needs. To book a ride, passengers simply open the Uber app, select their destination, and choose the preferred service. As of August 2021, uberASSIST includes 500 vehicles, and uberACCESS offers 50 retrofitted vehicles in Bengaluru (Bangalore). Average fares on uberACCESS range from 50 to 100 per cent higher than for Uber cabs.
Funding, Outlook and Transferability
Mphasis has solely funded the capital expenses and ongoing operational subsidies of the service. Some operational expenditure is also subsidized to make the service sustainable over time. Uber was responsible for the entire operations: cab procurement, retrofitting, identifying drivers, retrofitting design, and the necessary regulatory approvals in Bengaluru. The service is highly replicable in other cities in India and elsewhere as a model for corporations to partner with Uber and to fund taxis and their accessibility services.
Pictures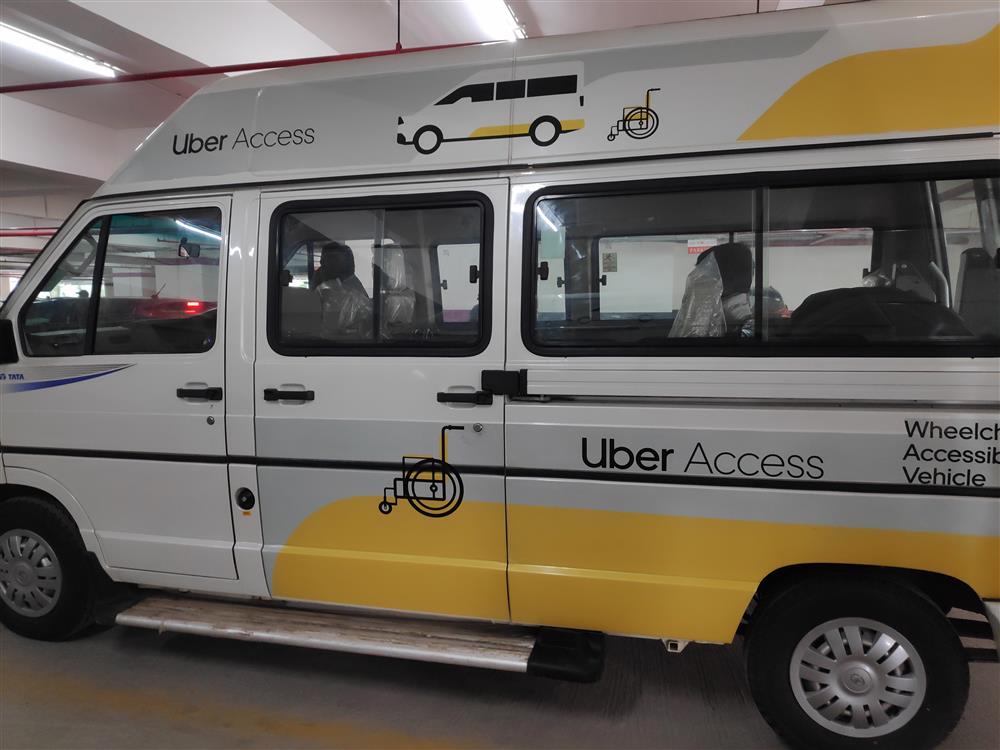 One of the numerous uberACCESS Cars funded by Mphasis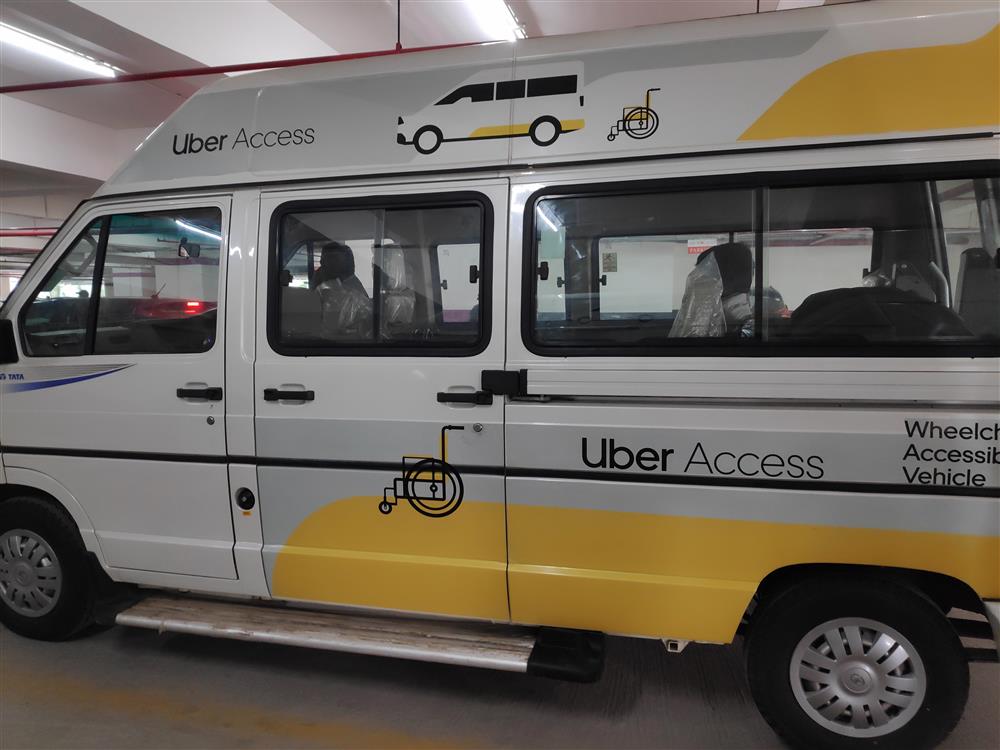 Downloads
Country of Implementation
India