A cross-sector partnership promoting accessible technology in employment
Solution

Partnership on Employment and Accessible Technology (PEAT)

Organization

US Department of Labor, ODEP - Office of Disability Employment Policy

Country of Implementation

United States of America

Region

North America

Start Year

2013

First published

13.01.2021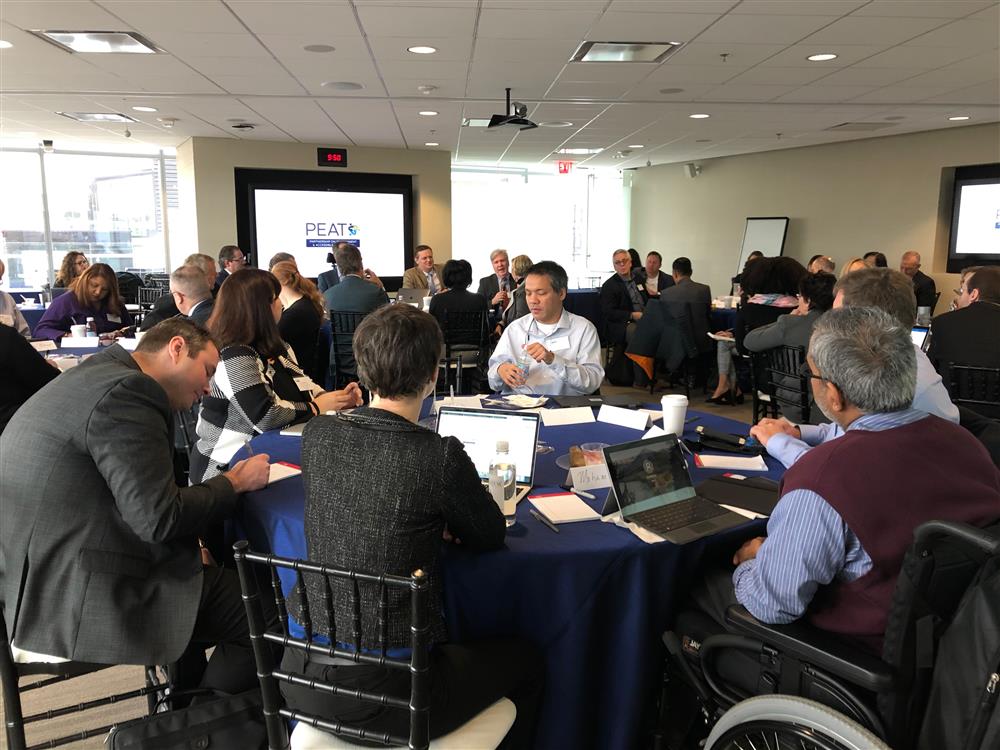 "PEAT is key in assuring that technologies are designed by and for people with disabilities." Larry Goldberg, Head of Accessibility, Verizon Media
The Partnership on Employment and Accessible Technology (PEAT) is a policy initiative from the U.S. Department of Labor's Office of Disability Employment Policy (ODEP). ODEP funds the Wheelhouse Group, a tech consulting firm, to manage PEAT and work with cross-sector partners to develop policy resources and technical assistance to make technologies accessible. From 2013 to 2020, over 525,000 people have visited PEAT's website and more than 200 companies have used TechCheck, its benchmarking tool.
Problems Targeted
In the United States unemployment for people with disabilities is double that of people without disabilities, often due to a lack of inclusive and accessible workplaces.
Solution, Innovation and Impact
PEAT promotes the employment and retention of people with disabilities through the development and adoption of accessible technology. PEAT's work is steered by its Think Tank, an invitation-only forum of technology leaders, advocacy groups, government agencies, and Fortune500 companies such as Microsoft, Google, and Adobe – all of which work together to identify problems and solutions related to accessible technology. Peatworks.org is an online collection of resources, podcasts, and videos for use by businesses, developers, and people with disabilities, including policy toolkits, an accessibility staff training guide, an ICT procurement guide, and the TechCheck benchmarking tool. PEAT hosts events, such as accessibility hackathons, and is a founder of XR Access, a global community working to make extended reality accessible. . PEAT also supports other accessibility consortia like the XR Access and Teach Access programmes. Teach Access promotes the teaching of accessibility in undergraduate computer science and design curricula, and they awarded 19 faculty grants in 2019.
Funding, Outlook and Transferability
ODEP has funded PEAT since 2013, which is managed by Wheelhouse Group. Due to the programme's success, ODEP increased PEAT's funding in 2020 by 130% and has committed funding through 2022 to grow the programme's efforts on accessible emerging technologies. PEAT continues to expand into new areas. It is partnering with the American Association of People with Disabilities and Verizon Foundation to educate start-ups on incorporating accessibility into their products. In the field of Artificial Intelligence (AI), PEAT will work with researchers and advocates to explore the potential and bias of AI in the workplace and will educate employers about inclusive AI.
Pictures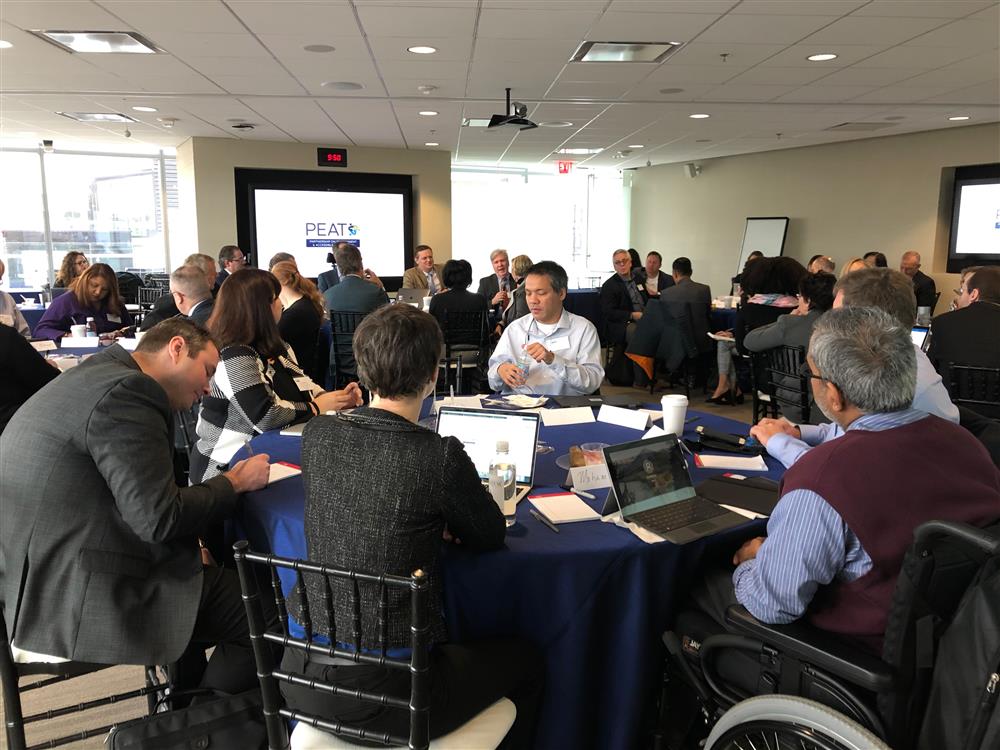 Participants attend a 2019 PEAT Think Tank event.
Videos
Downloads