New guidelines are making Mexican elections accessible
Organization

Mexican National Electoral Institute

Country of Implementation

Mexico

Region

North America

Start Year

2017

First published

31.01.2019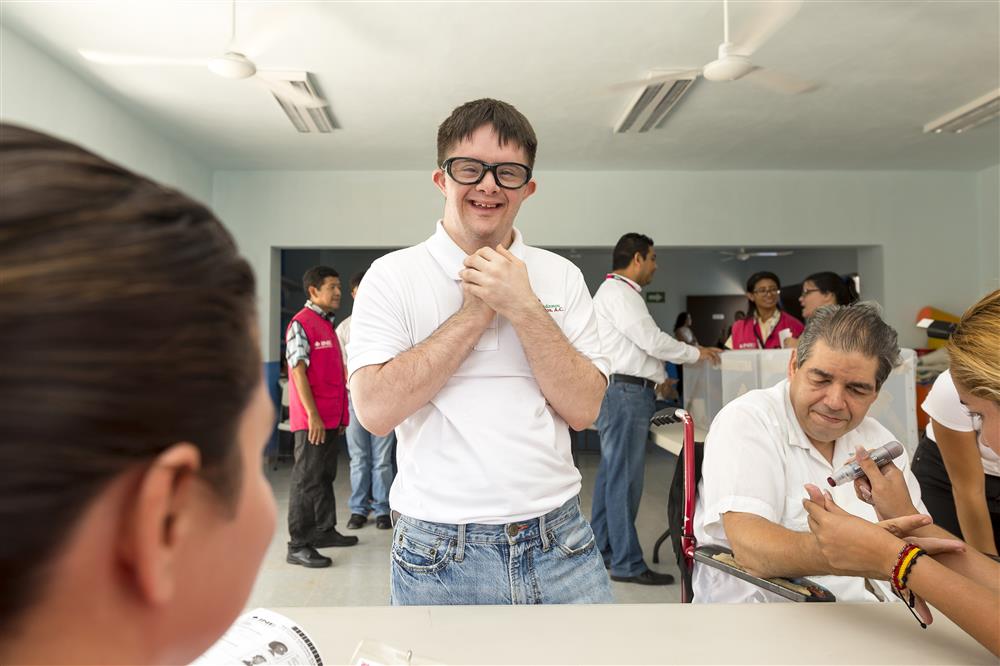 "Participating gave me confidence, and that is why at the next elections I am going to seek to run as an independent candidate for local congressman." Salvador Herrera Molina, a INE beneficiary
Problems Targeted
People with disabilities in Mexico are not always considered in terms of their right to vote, such as the need to provide accessible electoral facilities and appropriate voter educational materials.
Solution, Innovation and Impact
In 2017 INE México passed a mandatory national protocol that includes a range of measures to support the inclusion of persons with disabilities in elections. These include guidelines to facilitate access and movement in polling stations, electoral materials that promote Braille ballots, and the setting-up of polling stations in hospitals. Further, they include simulations to increase the effective exercise of the right to vote for people with intellectual and psychosocial disabilities; promoting communicational accessibility through subtitles in televised messages and the use of sign language at debates and public speaking events; and an accessible website. Three documents have been published to promote the policy: • a protocol for the inclusion of people with disabilities as officials of the Polling Boards; • training materials for Polling Board officials to address persons with disabilities correctly; and • a protocol for the Citizens Attention Modules (list of voting places and guidelines for voting) of the INE. As of 2018, over 320 people and more than 20 civil society organiations were trained during the simulations. Additionally, 1.4 million citizens were trained to participate as polling officials following these electoral inclusion protocols.
Funding, Outlook and Transferability
Implementation of the policy is fully funded by INE México and covers all costs, including sensitization and socialisation events, training of staff, and polling station materials. The INE is looking to improve the protocol further, including increasing awareness of electoral political rights among people with disabilities by encouraging citizen participation. Other actions include requiring political parties to make their materials inclusive, creating a video explaining the handbook for people with disabilities, and promoting affirmative action so that people with disabilities can be nominated as candidates and have access to public office. All the protocols and guidelines are freely available to any country that might wish to replicate them.
Pictures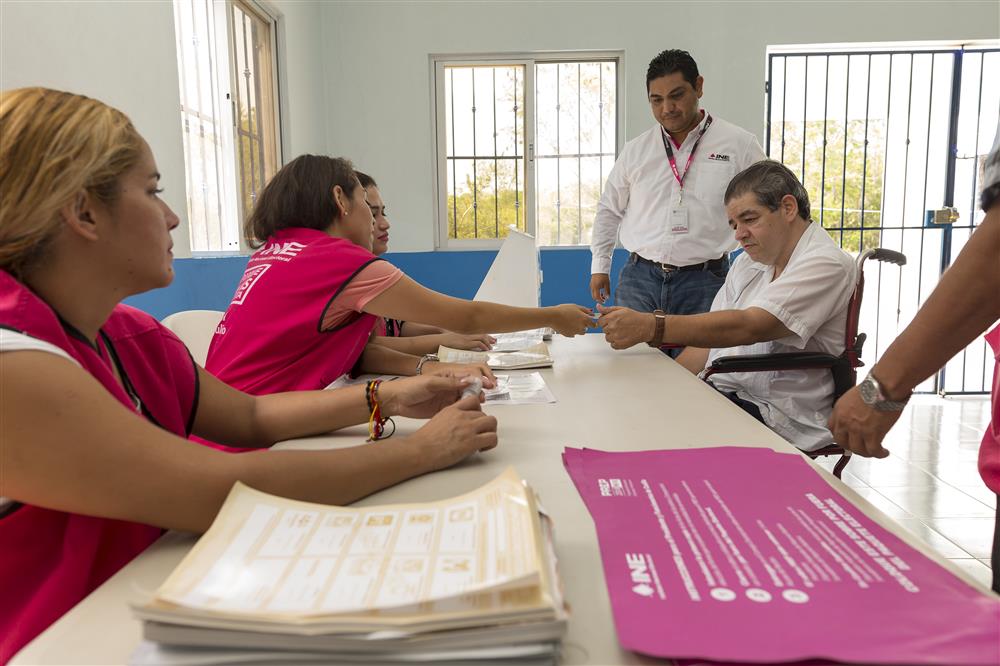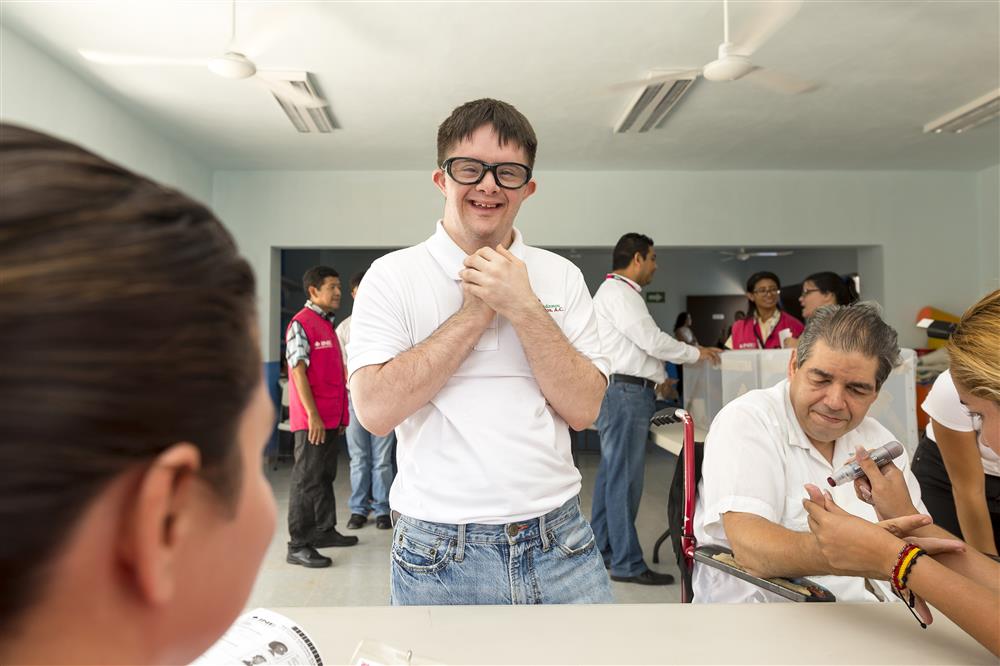 In a voting training, two men go to the Guiding Polling Station to get their thumbs marked with indelible ink.
Videos
Downloads
THE STORY OF SALVADOR HERRERA MOLINA, A BENEFICIARY OF THE INSTITUTO NACIONAL ELECTORAL
"I participated as an officer in the elections of 2018, and now I want to run as an independent candidate."
"I participated as an officer in the elections of 2018, and now I want to run as an independent candidate."