Connecting wheelchair-accessible maps with GPS tracking
Solution

WheeLog!

Organization

PADM - Parents Association of Distal Myopathies

Country of Implementation

Japan

Region

Asia & Pacific

Subregion

Southeast Asia

Start Year

2015

First published

31.01.2018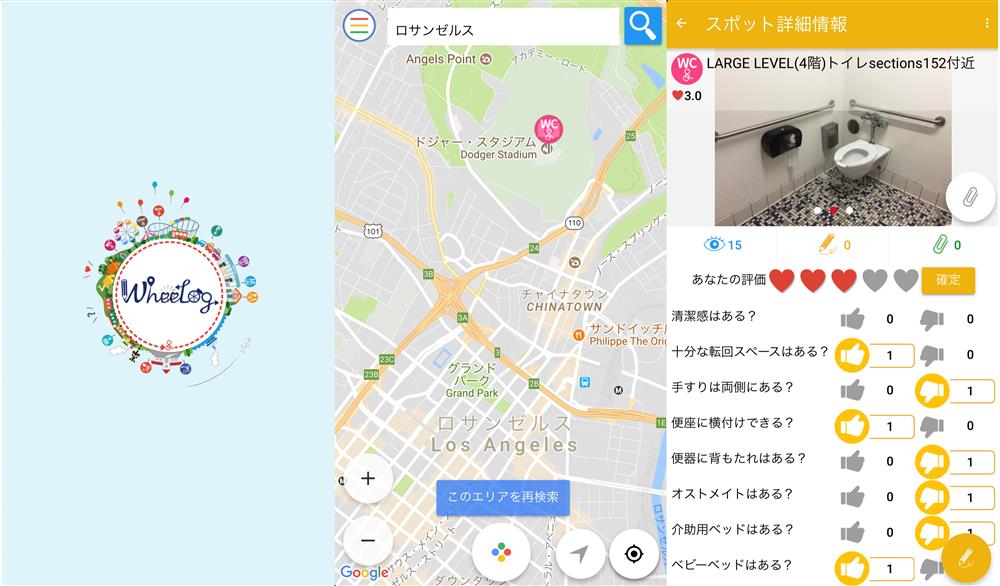 "Thanks to "WheeLog!", I could go on a trip by myself more easily than before and I also posted about leisure spots and restaurants which I could go to." Keiichiro, WheeLog! user
The Patient Association for Distal Myopathies (PADM) is a Japanese non-profit organization based in Tokyo that has developed WheeLog! – an interactive wheelchair mobile application based on Google maps that combines accessibility information with GPS-tracked routes used by other wheelchair users. In the first month since release of the application in May 2017, WheelLog! had over 1,000 downloads and more than 1,700 location postings.
Problems Targeted
Wheelchair users often find that trips to new or unknown locations can be daunting, requiring much research to discover an easy, safe, and suitable route or to learn if the location is indeed accessible.
Solution, Innovation and Impact
PADM is a Japanese non-profit organization focusing on overcoming difficulties for persons with distal myopathies and other physical disabilities. WheeLog! is an interactive map application for use on smartphones that lists precise information on the accessibility of public spaces. Users can download the application on Android or Apple devices and find information grouped into ten categories: bathroom, elevator, parking, shopping, other, station, lodging, ramp, barrier, and their own "favorite." The application also allows users to request information on a specific location and to mark public places that are unsafe for wheelchair users. The application is based on crowd-sourced information whereby users upload information and photos and rate the accessibility of a location that they have visited. WheeLog! is available in Japanese and English, and the rating and logging system is based on icons and pictures, allowing persons of other languages (such as tourists) to use the application. Users can also log locations that may be unsafe for certain user groups. WheeLog! includes a unique feature whereby routes taken by wheelchair users can be tracked by GPS and uploaded, providing a clear route of a barrier-free journey to a location that other users may wish to take. As of late 2017, over 3,200 users have downloaded the application and have logged over 5,900 locations, mostly in Japan.
Funding, Outlook and Transferability
The application has been used primarily in Japan, but users have posted to the app in over 15 countries, with active logging of locations including Taiwan, Hong Kong, and the United States. Given that system is based on Google maps, this theoretically allows the accessibility of any place on Earth to be assessed. Initial funding of the project was through a 390,000 Euro (¥50 million Yen) grant from the Google Impact Challenge, which covered the development and roll-out of the application. To be sustainable, the project requires further funding either from the public or from sponsoring corporations. The Governor of Tokyo has shown interest in the application and has witnessed it in use in downtown Tokyo.
Pictures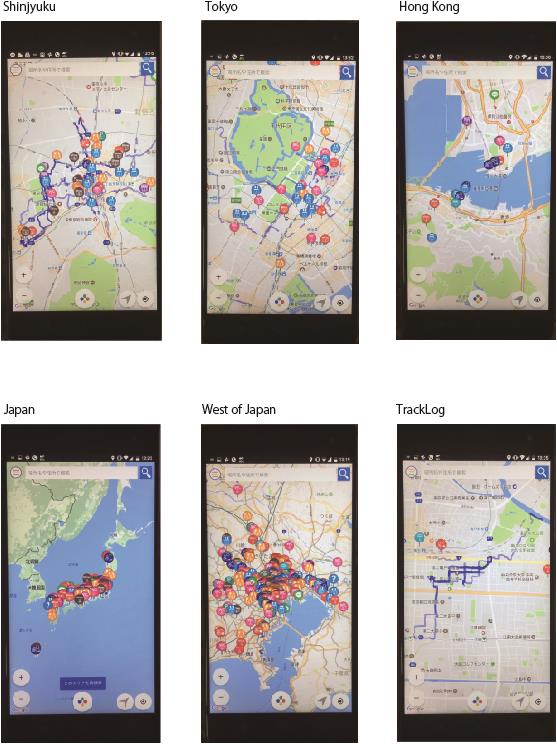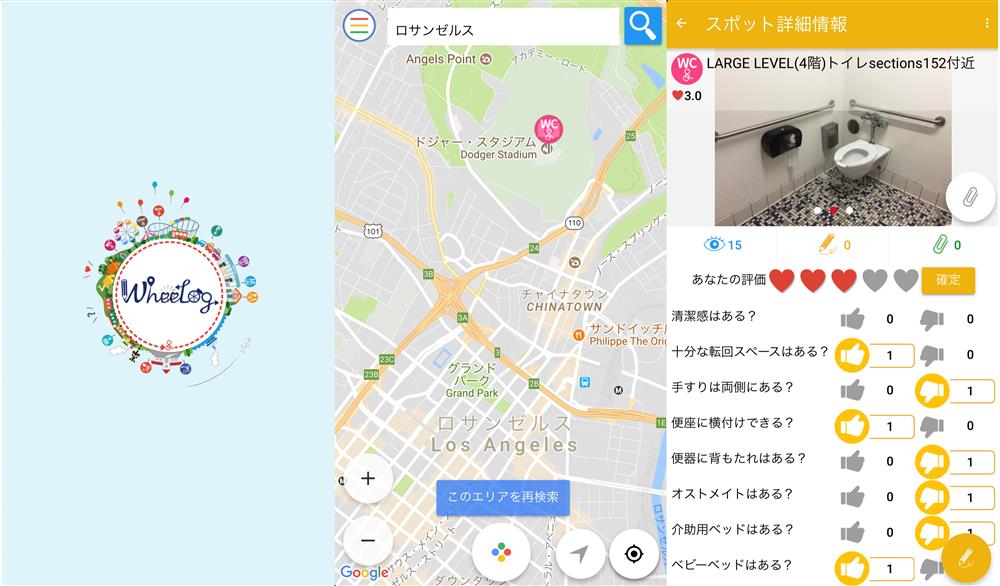 Crowd-sourced information, using Google maps and GPS tracking dta.
Videos
Downloads