Moving inactive people with disabilities from social services to employment
Solution

One-on-one

Organization

ONCE Foundation

Country of Implementation

Spain

Region

Europe

Subregion

Western Europe

Start Year

2015

First published

13.01.2021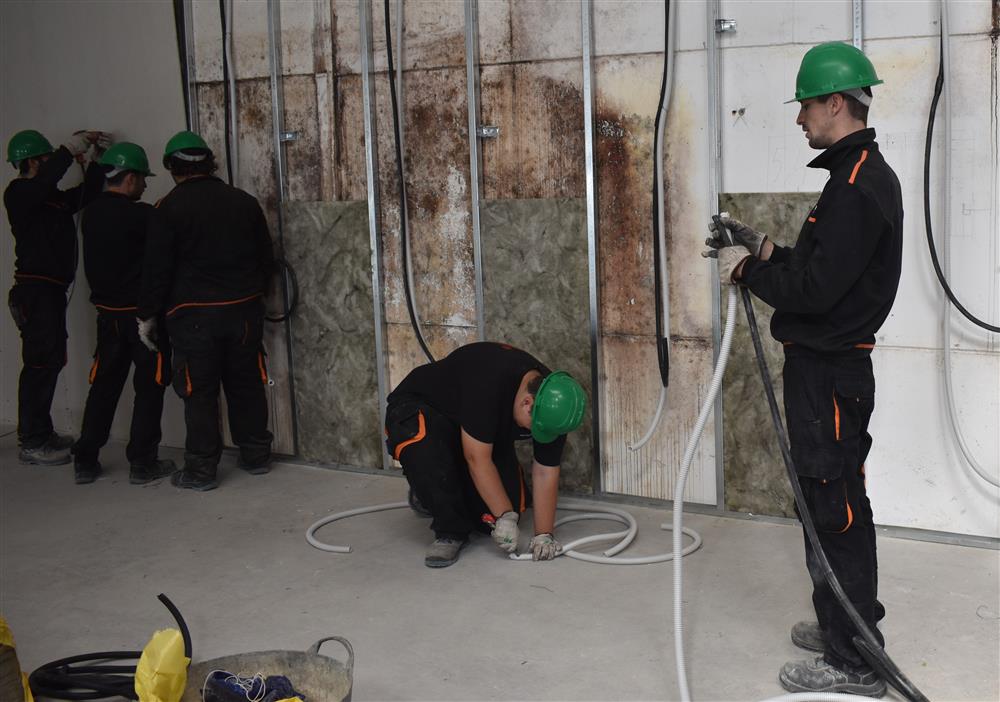 "The project has given me training, and has taught me how to handle myself in a job." Luis M. Palazón, participant in a masonry training programme
Fundación ONCE is a leading Spanish foundation supporting people with disabilities. Starting in 2014 ONCE runs a program to bring inactive youth (not economically active) with disabilities into employment. In collaboration with local DPOs, potential employers are engaged and the trainings are tailored to the specific job requirements. Candidates find employment mostly in catering, tourism, retail and administration. From 2017 to 2019, One-on-One has been supporting 2,054 people with disabilities.
Problems Targeted
Although 83 per cent of students with special education needs in Spain are integrated into mainstream centres, 35 per cent become inactive.
Solution, Innovation and Impact
One-on-One is a program that engages DPO's and employers to deliver training courses tailored to specific job requirements, following a proven methodology, co-created and tested with DPO's and persons with disabilities. Theoretical and practical training of a minimum of 160 hours, together with on-the-job training, equips the participants with the skills and competencies for specific jobs. The program is oriented to paid employment (at least minimum wage), either in special employment centres (sheltered employment, that in Spain ensures all labour rights), or in the open labour market. The project began as a pilot in 2015 with 15 participants and in 2019 the number had grown to 959 trainees across 122 projects. Of those participating in 2018, 36 per cent have successfully gained employment in such areas as hospitality, retail, and maintenance. Also in 2018, 36 per cent of internships were in the open labour market, rising to 60 per cent in 2019.
Funding, Outlook and Transferability
The projects are co-financed by Fundación ONCE and the European Social Fund (ESF) through the Operational Programme for Youth Employment and the Operational Programme for Social Inclusion. Funding is secured until 2023. Depending on the availability of ESF funds beyond 2023, Fundación ONCE may look for new funding sources to support this methodology (which has proven to be very successful) both at the national and regional/local level. The project has demonstrated its replicability and been scaled up across Spain since 2015.
Pictures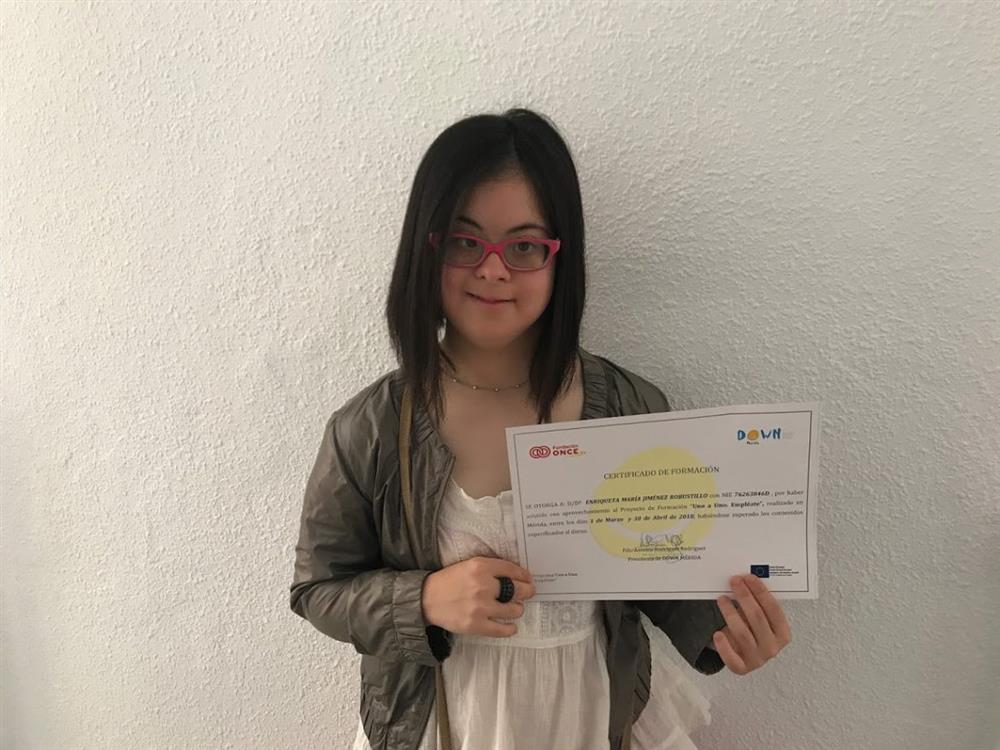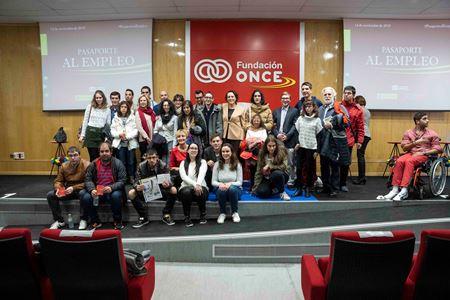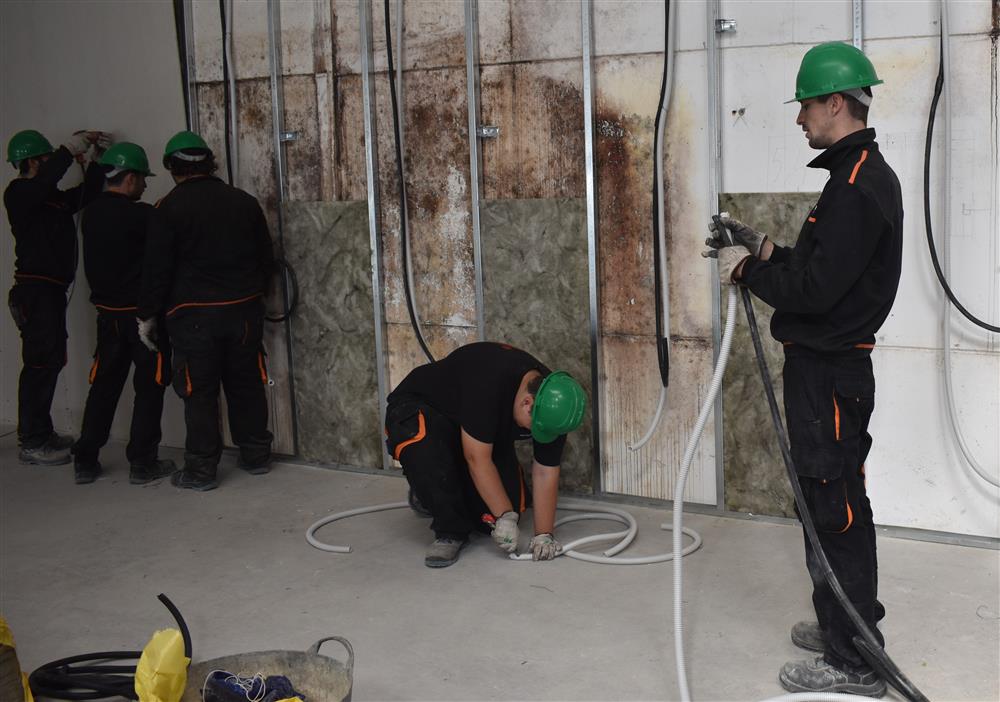 Two project participants work on electrical installation at a building site.
Videos
Downloads
THE STORY OF LAURA PEDRAZA:A YOUTH WITH DISABILITY AND A ONE-ON-ONE USER
"This contract has changed my life."
What I loved most about the One-on-One training programme was learning how to perform administration tasks and to use Word, Excel, and PowerPoint. I also enjoyed learning about a company, about the different departments: human resources, communication, production, logistics, etc. It was a joy to participate in an adapted training programme with on-the-job training in a company, and especially to receive the final surprise: my contract! When I started my internship, although I was very nervous, people were very welcoming and treated me as part of the team. That left me speechless, and I loved it. I am so happy to be in a good company where people appreciate me for what I am. They are a big family, very friendly, and they help me all the time. When, during the graduation ceremony, they told me they were going to hire me, I couldn't believe it. It was a dream come true. Getting a permanent contract is not easy, and I know it was because of the good job that I was doing and because they are happy with me.