Disability-led network for promoting professional artists and musicians
Solution

Recording Artists and Music Professionals with Disabilities (RAMPD)

Organization

Recording Artists and Music Professionals with Disabilities (RAMPD)

Country of Implementation

United States of America

Region

North America

Start Year

2022

First published

10.02.2023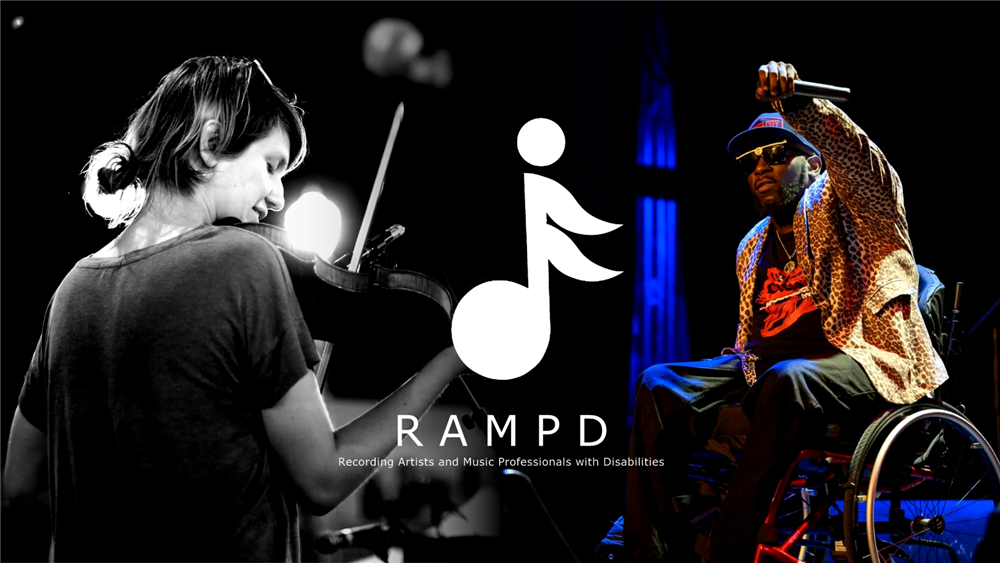 "I believe RAMPD is uniquely positioned to lead the charge in amplifying Disability Culture." Lachi, Founder/President, RAMPD
In 2021 the American recording artist and songwriter Lachi founded the Recording Artists and Music Professionals with Disabilities (RAMPD) global network, which aims to promote disability culture and accessibility in the mainstream music industry. RAMPD offers a variety of services to its members and the broader music community, such as partnerships with music firms and labels, job placement for artists with disabilities, and accessibility consulting for event venues. In 2022, RAMPD had 60 professional members.
Problems Targeted
Recording artists and music professionals with disabilities do not have the same opportunities as their non-disabled counterparts.
Solution, Innovation and Impact
RAMPD is a 100 per cent disability-led network that supports musicians, artists, engineers, composers, and sound and stage technicians who identify as people with disabilities. The founding team called for artists and music professionals to sign up for the pre-launch of RAMPD, to which they received hundreds of responses. The network officially launched in January 2022 with a launch party on YouTube. One of RAMPD's goals is to make ramps visible on television during award shows to help normalize disability in the music industry. Other projects include the RAMPD stamp for accessibility compliance in venues. In April 2022, RAMPD played a significant role in making the 64th GRAMMY Awards accessible by making ramps visible and including sign language on the red carpet. In November 2022, RAMPD partnered with Netflix to host a roundtable discussion where RAMPD professional members and Netflix Music leadership spoke on what Netflix Music is looking for and how to get music placed, which ended in a direct submission pipeline to Netflix.
Funding, Outlook and Transferability
RAMPD raises funds as an LLC and a sponsored entity by offering paid partnerships, sponsorships, and consultations. It also applies to public funds, awards, and grants. In 2022, it has received $19,000 from sponsors and award bonuses. RAMPD partnered with the New York WAVY Awards in 2022 to create the first-ever award show to integrate self-description, along with on-stage ASL and an accessible stage, and it intends to look for similar cooperations going forward. Moreover, RAMPD works together with the National Independent Venue Association to further develop the concept of the RAMPD stamp – an accessibility certificate for concert venues, which needs to be renewed every three years.
Pictures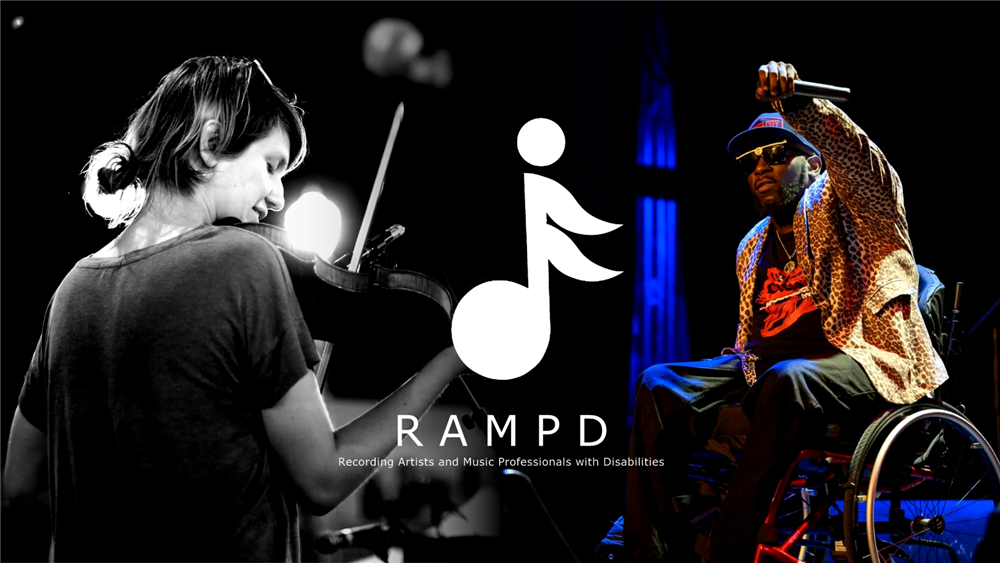 US artist Lachi (right) founded RAMPD to promote inclusion in the music industry.
Downloads