Colour schemes that make texts on screens easier to read
Solution

BeeLine Reader

Organization

BeeLine Reader

Country of Implementation

United States of America

Region

North America

Start Year

2015

First published

16.01.2022
"For my entire life, dyslexia has made reading a struggle. BeeLine helps me overcome this every day." Colman Chamberlain, Unreasonable Group
In 2015, BeeLine Reader was launched by a software start-up company by the same name, based in Menlo Park, California. BeeLine Reader is a web technology that makes text displayed on screen more accessible for people with a visual impairment or neurodiverse condition. It displays text using colour gradients, where the end of one line matches up with the beginning of the next line. This continuity makes reading smoother and faster. In 2021, BeeLine Reader was available in over 60 languages to over 25 million people worldwide.
Problems Targeted
The way text is usually displayed on screens is not always easy to read for people with a visual impairment or neurodiverse condition.
Solution, Innovation and Impact
BeeLine Reader makes reading onscreen easier, faster, and more enjoyable. The technology uses eye-guiding colour steps to pull the reader's eyes through blocks of text. Each line of text begins with one colour and slowly transitions to a second colour. The following line begins with the same colour that ended the previous line. The continuity of colour assists visual tracking and improves attention. The technology is available to individual consumers, businesses, and academic institutions, and can be downloaded as a browser extension or app to read e-mails, e-books, and other text. In addition to choosing their preferred colour scheme, readers have the option to use OpenDyslexic, a font that facilitates reading for people with dyslexia. BeeLine Reader has entered into a collaboration with Blackboard, a leading web-based virtual learning tool that has 10 million users worldwide. California's Stanford University became a client during the pandemic with the goal of improving its distance learning programmes.
Funding, Outlook and Transferability
BeeLine Reader has three revenue sources: consumer tools, institutional purchasing, and technology licensing. Through this model, BeeLine Reader has been integrated by accessibility, technology, education, and e-book companies. Such licensed integrations are typically free for consumers to use, and through these licensing partnerships, BeeLine Reader is available to 25 million readers. Because of the pandemic, there was a significant increase in demand, and in response BeeLine Reader offered its tools for free to thousands of users. Over the next five years, the company aims to transition to a licensing-based revenue model, which will enable it to make its consumer tools completely free.
Pictures
A simple adaptation - with enormous benefits to many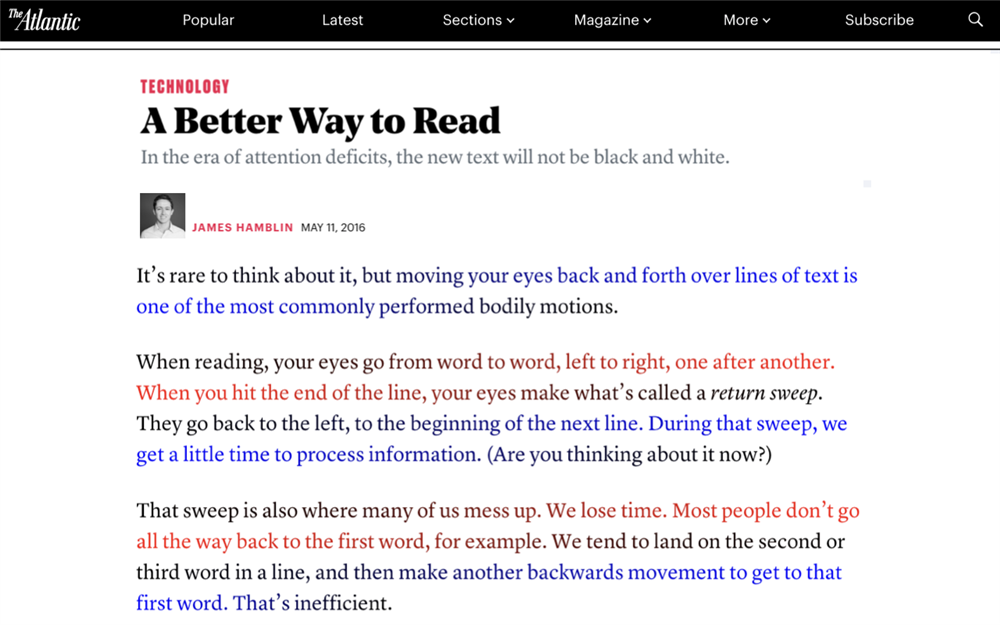 Downloads