Free online training for professionals on applying accessibility guidelines
Solution

Open and Accessible Universal Design Training Courses

Organization

ONCE Foundation

Country of Implementation

Spain

Start Year

2016

First published

31.01.2020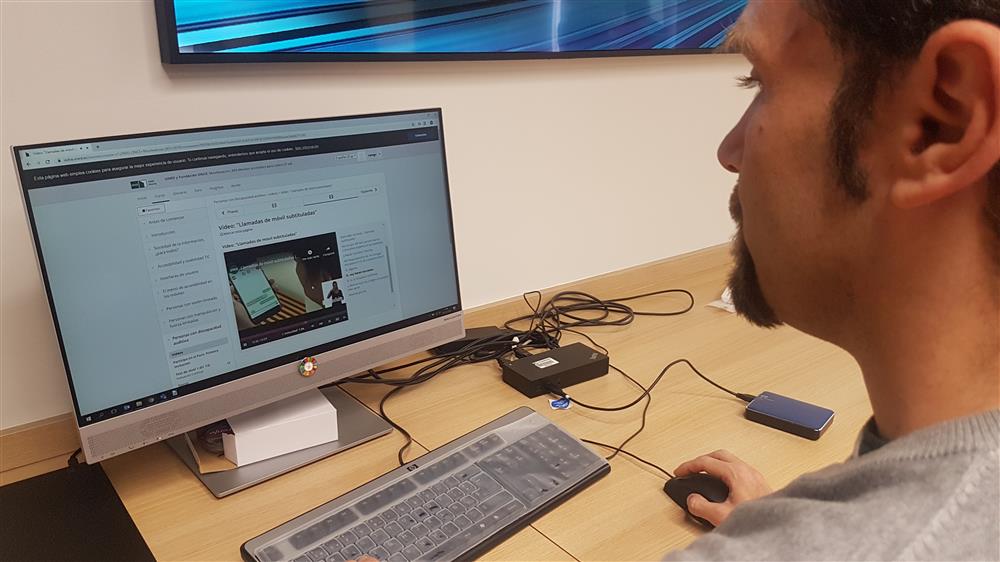 "I will soon be president of a building cooperative that is building 21 homes and we want to make them accessible." Student from the Accessible Home course
Fundación ONCE, a leading Spanish foundation with a focus on disabilities, has created open and accessible online training courses for current and future professionals and service providers working in a variety of sectors. Participants learn the importance of Universal Design and how to apply accessibility in their particular profession. Since the project was created in 2016, over 800 students have completed courses.
Problems Targeted
There is a widespread lack of knowledge about how to apply accessibility guidelines among professionals in many fields of work.
Solution, Innovation and Impact
The free online training covers the legal implications of a lack of accessibility, and the economic and social importance of accessible technology. It also teaches professionals and future professionals how to apply accessibility guidelines and technology within each of the professions. Each course consists of learning materials such as study texts, self-assessment tests, videos with subtitles and Spanish sign language, practical exercises, and forums to connect with teachers. The course content was developed by accessibility experts with disabilities, many of whom also feature in the educational videos. The online platform is compliant with WCAG 2.1 AA level of web accessibility, and is hosted by Universidad Nacional de Educación a Distancia (Spanish National Distance Education University, UNED). UNED also provides consultancy on creation of open and accessible e-learning materials, and provides support to enrolled students on the forum. At launch in 2016, the programme offered one course, but it has grown to seven by 2019. Most students come from Spain, with 20 per cent coming from other countries, mostly in Latin America.
Funding, Outlook and Transferability
The platform is co-financed, with half coming from the Royal Board on Disability of the Spanish Ministry of Health and half from Fundación ONCE. The courses are free to undertake. Optionally, students can pay €15 for a certificate of completion and €40 to receive an academic credit which counts towards their university qualification. Fundación ONCE plans to increase the number of courses available in the coming years, with inclusive customer service being added in 2019 and accessible tourism in 2020. It also hopes that actions can be implemented with the Spanish Government to ensure that civil servants and company employees undertake the courses. The courses have been designed so that they can be reproduced by other organizations.
Pictures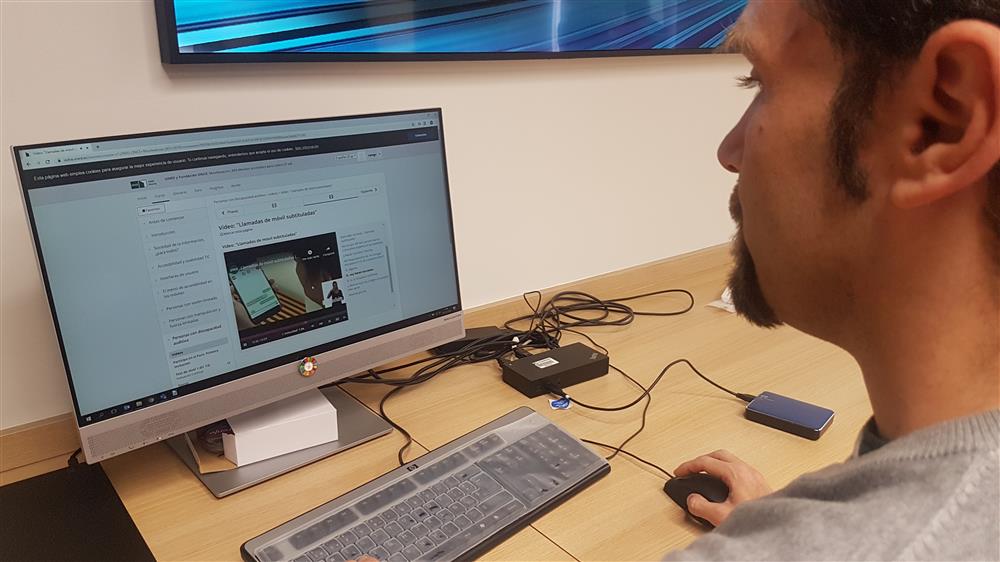 Each course consists of learning materials such as study texts, self-assessment tests, videos with subtitles, and Spanish sign language
Videos
Downloads