Promoting community-based Inclusive Education
Solution

Including children with disabilities in mainstream schools in Nepal

Organization

Sama Nepal

Country of Implementation

Nepal

Region

Asia & Pacific

Subregion

South Asia

City

4 districts

Start Year

2016

First published

31.01.2020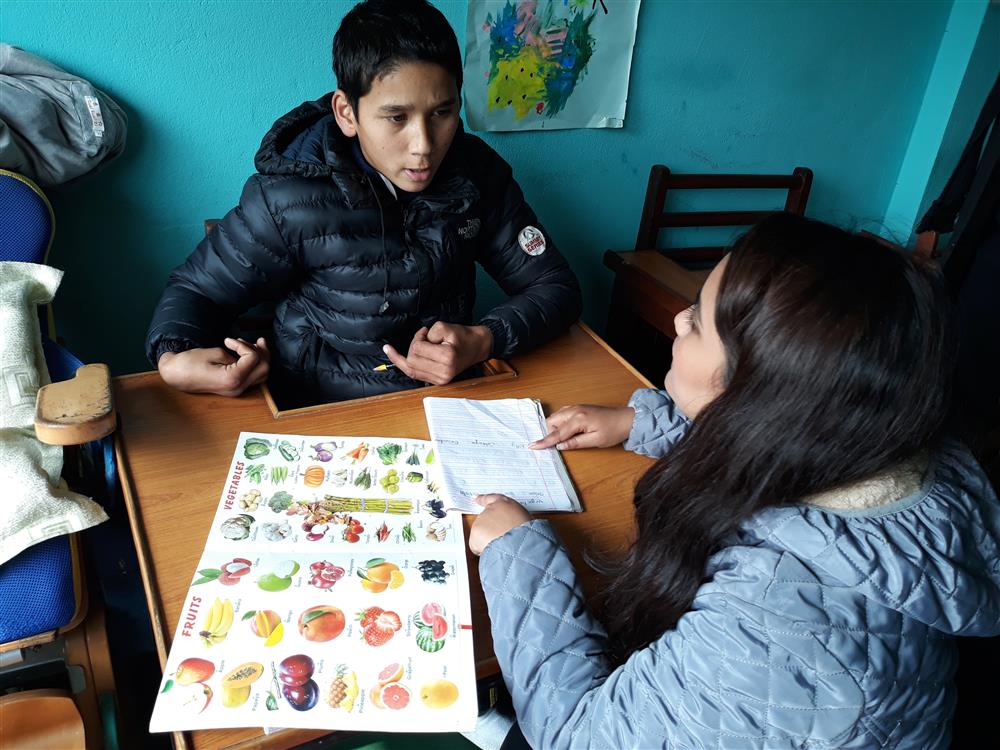 "Sama Nepal is able to create a huge impact by bringing children with disabilities out of invisibility." Audrey Jacobs Foundation, partner organization of Sama Nepal.
Sama Nepal, a non-profit organization active across four districts in Nepal, takes a multidisciplinary and community-based approach to providing Inclusive Education for out of school, focusing on bringing those with disabilities into mainstream schools. Begun in 2016, the organization collaborates with parents, schools, community-based organizations and government agencies to supply a wide range of support measures, such as assistive devices and teacher trainings. Sama Nepal also supports the operation of day-care services run by parents, offering therapeutic interventions together with partner organizations. As of 2019, 222 children with disabilities have enrolled and followed up into mainstream schools.
Problems Targeted
Children with disabilities in Nepal have limited access to mainstream schools because of social stigma and a lack of accessible infrastructure and curricula.
Solution, Innovation and Impact
Sama Nepal focuses on its 'base school' in every district (Banke, Lalitpur, Bhaktapur, and Sindupalchok), which includes a care centre and/or a resource class in which children with special needs are enrolled. From there they participate in many mainstream school activities, such as educational, recreational and vocational classes according to their abilities. A multidisciplinary team assesses the needs of every child and provides educational, health, and rehabilitation support and referrals. Assistive technology is made available to support children's learning and recreation. Sama Nepal also supports partner schools in the district through awareness-raising workshops and trainings on Inclusive Education for teachers, students, and parents. Additionally, it collaborates with and coordinates the activities of key stakeholders (including families, schools, local government, and NGOs) to increase the enrolment and participation of children with disabilities in mainstream schools. The organization has grown from one base school and four partner schools in 2016 to five base schools and 41 partner schools in 2019.
Funding, Outlook and Transferability
Sama Nepal's annual budget is $40,000 and is funded entirely through various civil society contributions, such as the Swiss Audrey Jacobs Foundation, providing financial and technical support. The three-tiered community-based model – involving the base school, partner schools, and collaboration with key stakeholders – was designed to be easily replicable and fundable using locally available resources, for example, through a school's existing budget or through community mobilization efforts led by the local government. Sama Nepal intends to expand its community-based model to an additional six districts, for a total of ten districts.
Pictures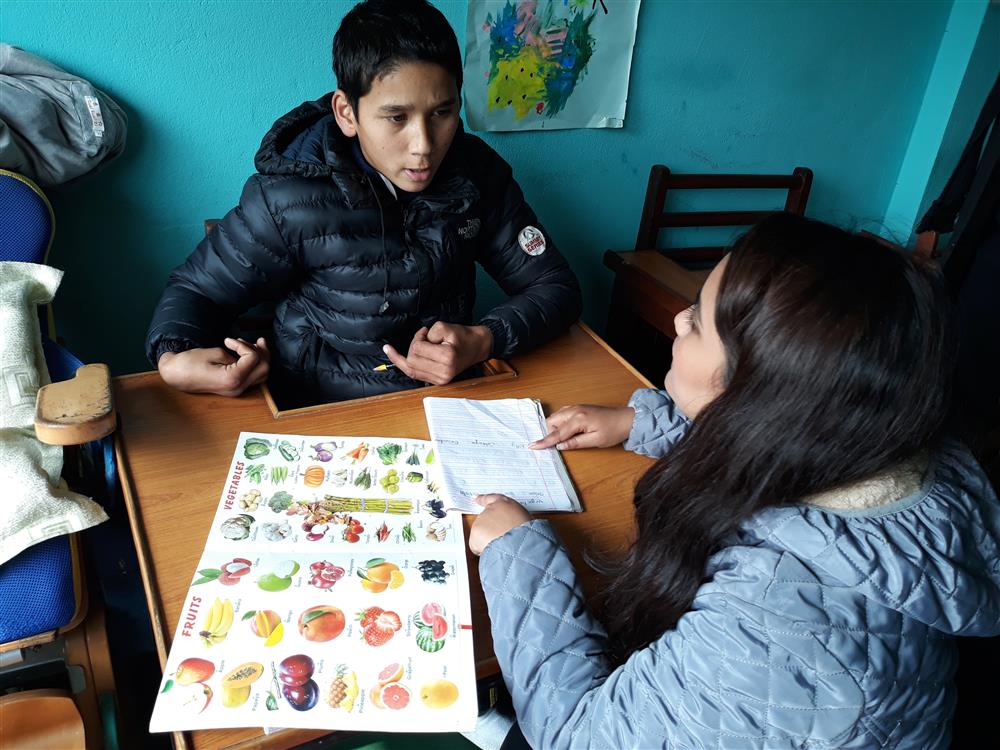 Sama Nepal provides a wide range of learning materials and other support to students, teachers, and day-care centres for parents.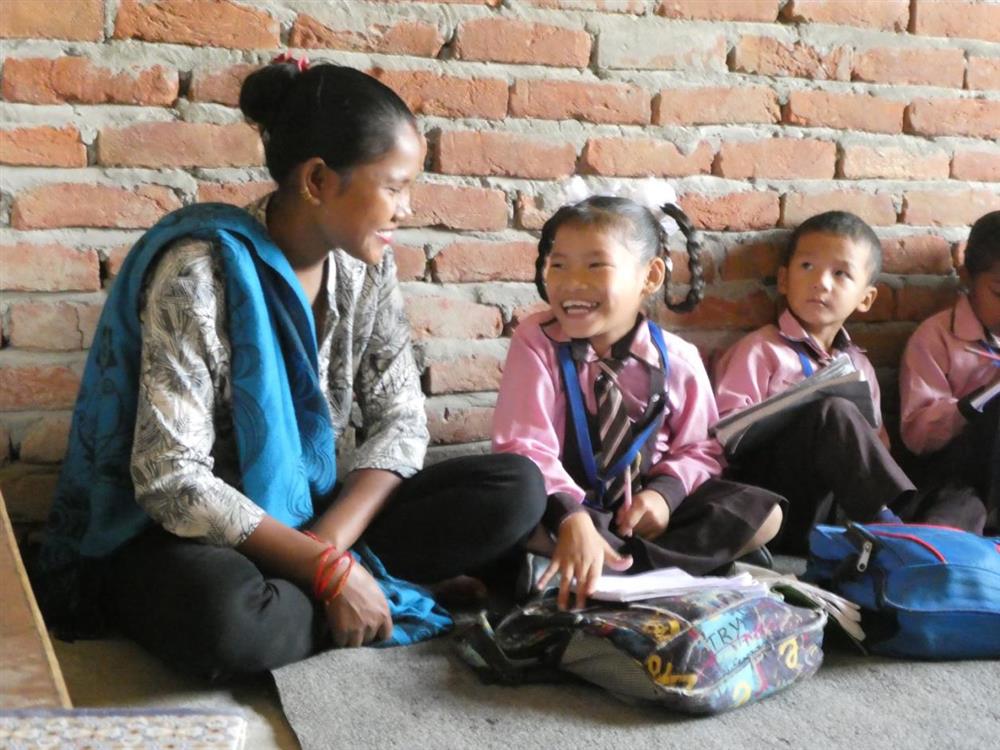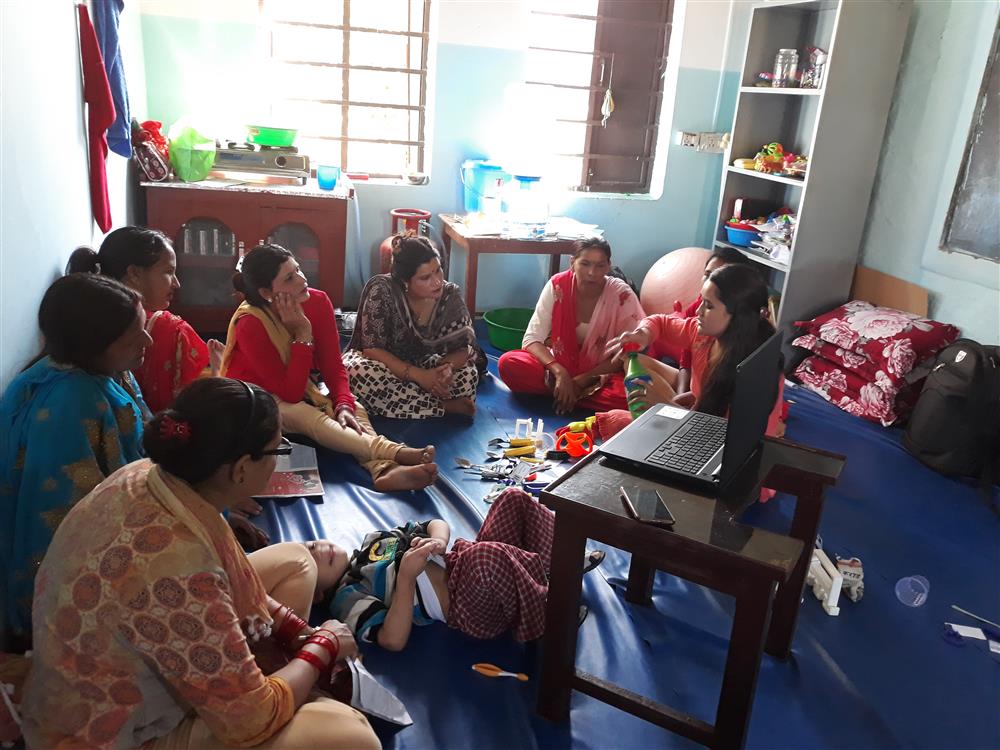 Videos
Downloads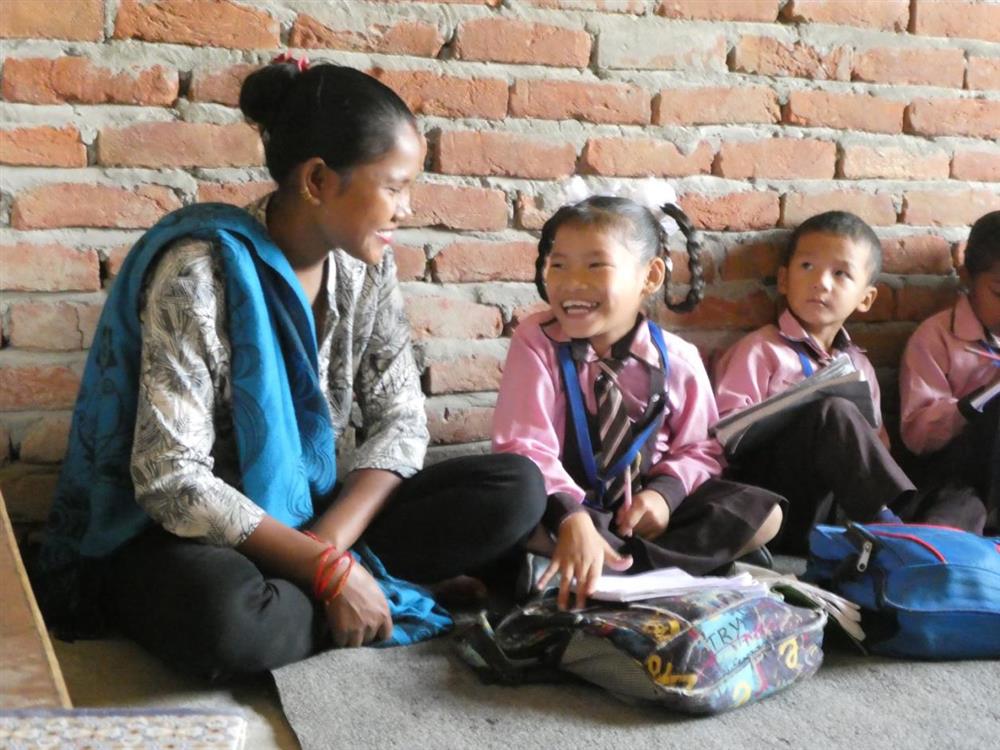 THE STORY OF KOPILA (10), USER OF SAMA NEPAL PROGRAMMES
"She now attends a regular class, has learned to walk, enjoys playing, and loves to draw and paint."
My daughter Kopila is ten years old. She has cerebral palsy, and I never thought she would be able to attend school. She could not stand or sit and had difficulties in controlling her physical movements. She cried so much for not being able to enjoy the simple moments any child should live. With the help of Sama Nepal and its partners, Kopila got accepted in a mainstream school and now attends a regular class. With practice, Kopila learned to walk and even to climb up and down the stairs in school to reach her classroom. She enjoys playing with other children and is very much involved in learning activities and loves to draw and paint. She is now able to dress, to go to toilet, and to wash all by herself. In addition to her personal care, she likes to help me at home – grooming, washing vegetables, as well as going for groceries and shopping. She does these things slowly, but I am very happy and proud to see her doing all that now.
Country of Implementation
Nepal