Disability inclusive workforce development for all students in higher education
Solution

inclusion for Social Justice (ISJ)

Organization

University of Cape Town

Country of Implementation

South Africa

Region

Africa

Subregion

Subsaharan Africa

City

Cape Town

Start Year

2012

First published

31.01.2020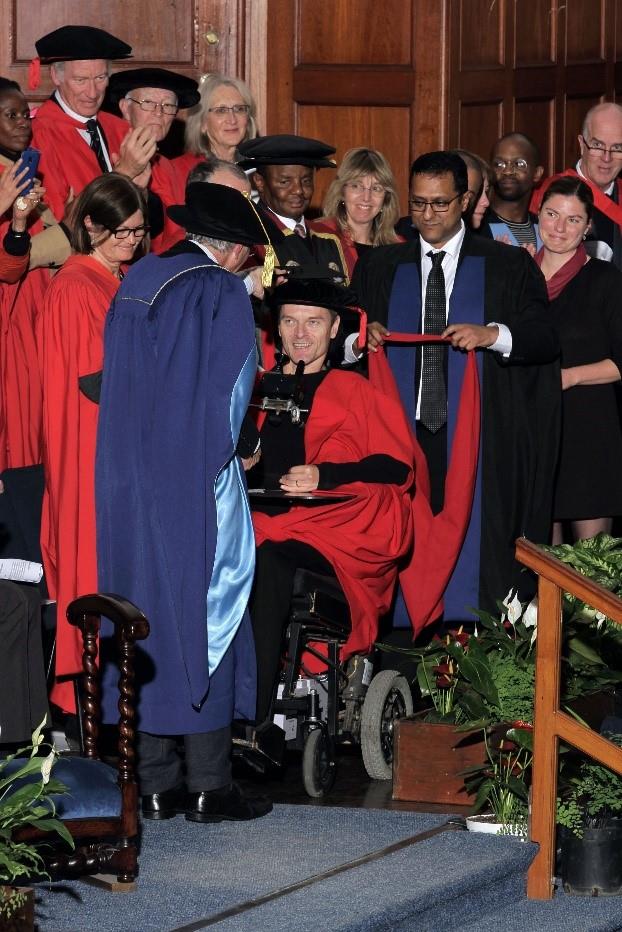 "We need as much research on disability as possible for evidence-based advocacy for our future." Vic McKinney, a 2018 graduate
In 2012, the University of Cape Town (UCT) started a disability studies programme at the Postgraduate Diploma, Masters, and PhD levels for students with and without disabilities. The curriculum is focused on advancing inclusive practices in education, health, and social context. Approximately 25 per cent of all students in the disability studies programme are persons with a disability. Students with disability are supported to access the curriculum through sign language, software applications for those who are blind, and personal learning support. In 2019, there are more than 100 students in the programme.
Problems Targeted
The higher education curriculum often does not prepare the future professional workforce for disability inclusive practices. As a result, the workforce (e.g., doctors, lawyers, teachers, engineers) are unaware of the systematic exclusion of persons with disabilities.
Solution, Innovation and Impact
The curriculum extends the disability inclusive focus from the disability studies programme into higher education curricula as well to prepare the workforce for disability inclusive practices. In addition, the ISJ project focuses on student mental health and well-being. There are three different postgraduate programmes. The Diploma students learn about diversity and disability and their integration into sustainability goals. They also study tools to monitor disability inclusion in society. The Masters studies consist of primary research into inclusive practices regarding topics in education, health, and family and social support systems. This is followed by a dissertation on a particular subject, such as informal economies or entrepreneurship. PhD candidates complete their studies by working on a part-time basis as practitioners, mostly in the public health, education, or NGO sectors. UCT also offers courses for students who would not typically have an opportunity to attend university due to poor prior access to education. These students gain access to the programme through recognition of prior learning (RPL).
Funding, Outlook and Transferability
The programme team raised funds through research grants and fundraising initiatives. The programmes are further sustained by tuition fees and have an annual budget of $850,000. UCT believes that the programme can be replicated in higher education institutions who are engaging with transformation. The ISJ has potential to influence the other 28,000 UCT students and the more than 1,200 university staff. On a national level, ISJ has influenced early childhood and higher education policies. Through the programme there has been increased awareness not only among policy makers but also in rural areas, mostly due to the RPL courses, which provide opportunities for marginalized groups of the population.
Pictures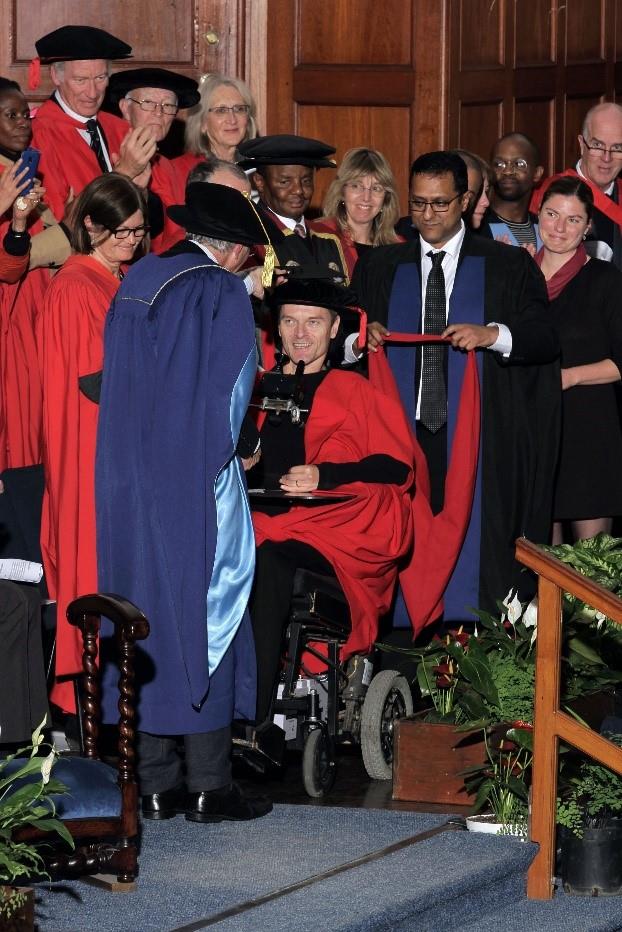 The university offers three different postgraduate programmes.
Videos
Downloads
Region of Implementation
Africa