Digital Accessibility Maturity Scorecard for companies
Solution

Scorecard for companies to self-assess their current practices in digital accessibility

Organization

Hassell Inclusion Ltd.

Country of Implementation

United Kingdom

Region

Europe

Subregion

Western Europe

Start Year

2020

First published

16.01.2022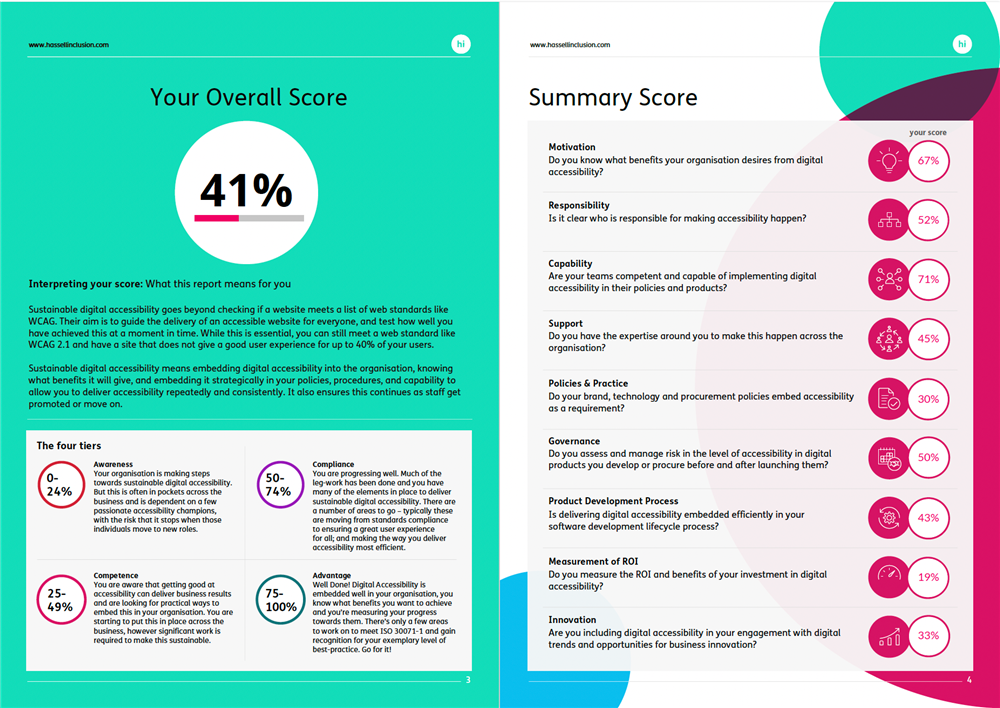 "Accessibility's a losing battle without a company-wide approach. The Scorecard helps us achieve that." Dafydd Owain, Snowdonia National Park Authority
In 2020 the London-based Hassell Inclusion, a digital accessibility consultancy, created the Digital Accessibility Maturity Scorecard as a tool for companies to assess how well they perform regarding digital accessibility, based on principles of the ISO 30071-1 Code. In a second step, it provides personalized advice on how to improve along nine dimensions, including governance and measurement. From its launch until mid-2021 more than 300 organizations have used the tool.
Problems Targeted
Organizations often focus only on technical requirements of accessibility, ignoring accessibility considerations regarding procurement policies and governance.
Solution, Innovation and Impact
The Digital Accessibility Maturity Scorecard provides a comprehensive self-assessment of an organization's current level of digital accessibility maturity with the help of a questionnaire. The scorecard looks at digital accessibility across nine dimensions: motivation, responsibility, capability, support, policies and practice, governance, product development, measuring the return of investment, and innovation. These dimensions cover such questions as who in the organization is responsible for making accessibility happen, and how a company uses accessibility to create opportunities for product innovation. The nine dimensions align to the ISO 30071-1 Code of practice for creating accessible ICT products and services, an international process-oriented standard enabling organizations to embed accessibility into their 'business as usual' processes. The survey delivers a 20-page personalized report explaining the scores, benefits that would come from improving them, and suggestions for what the organization should concentrate on next. Since its launch in August 2020, more than 300 organizations have used the tool, including multinational companies, national and local governments, universities, and health care facilities, as well as charities and small start-ups.
Funding, Outlook and Transferability
The Digital Accessibility Maturity Scorecard is created and maintained by Hassell Inclusion as a free tool. The business case is to encourage companies that have assessed their current status to use the paid services of Hassell Inclusion, such as auditing or consulting. Over the next few years Hassell Inclusion will extend the scorecard to groups of similar organizations.
Pictures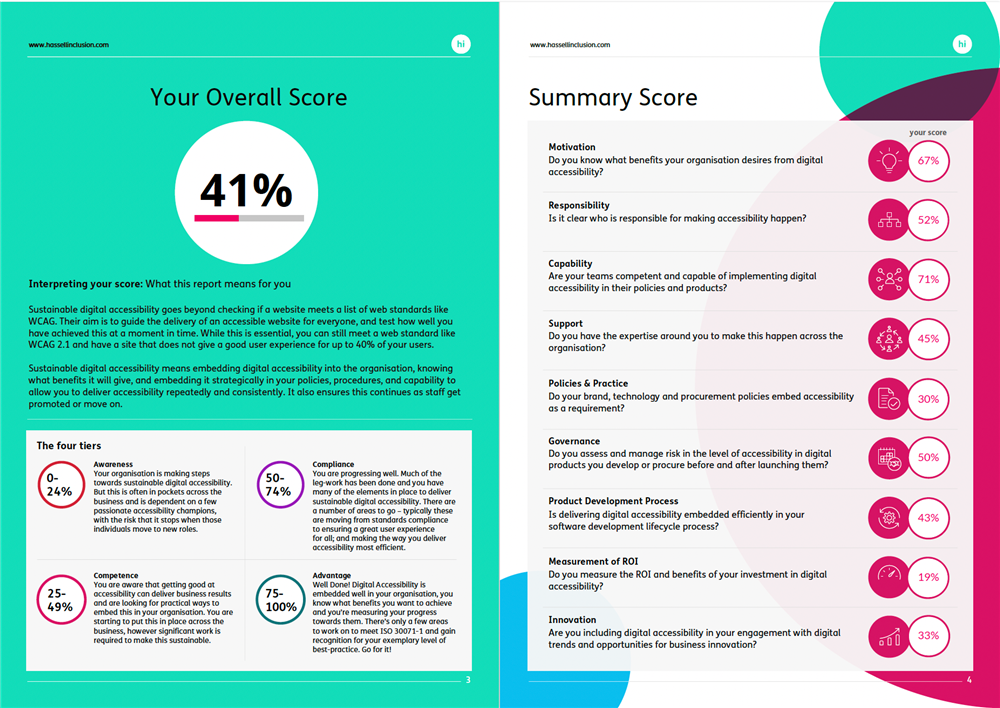 In this case, the Digital Accessibility Maturity Scorecard shows that the organization still has a long way to go for achieving full digital accessibility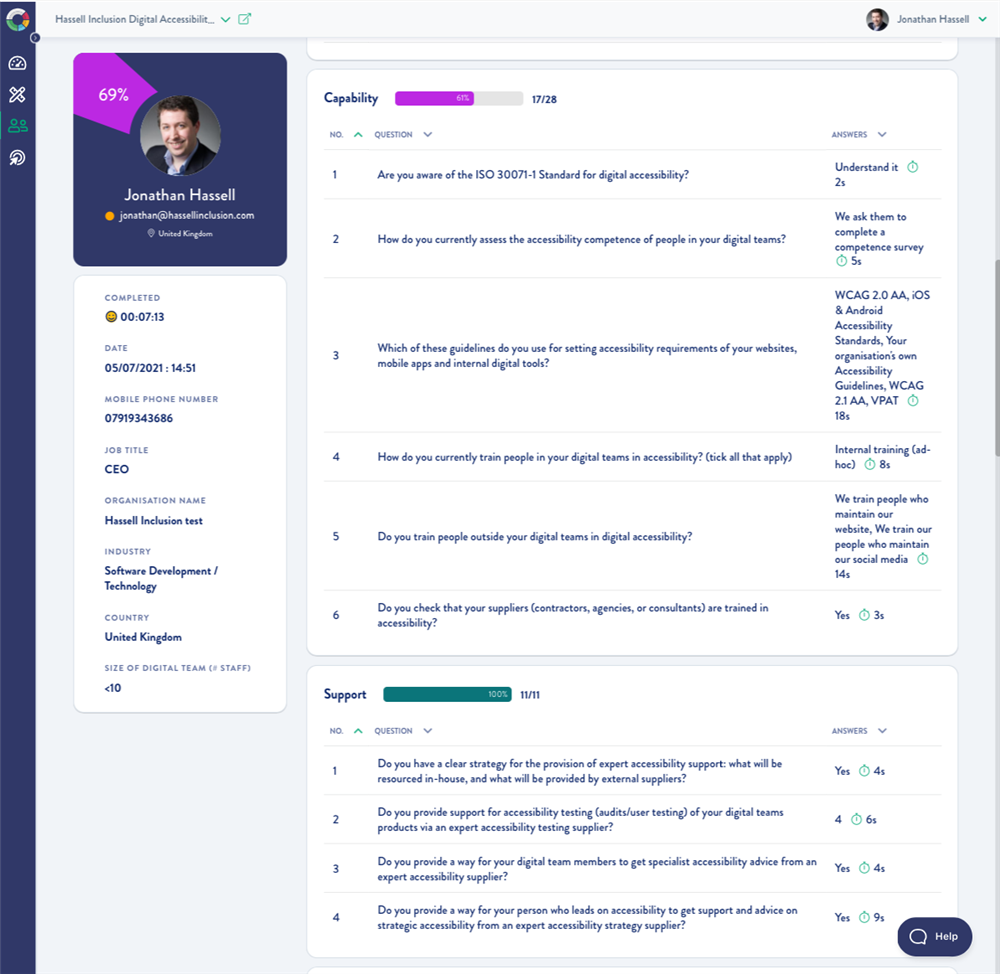 Videos
Downloads