National guideline to make vocational training centres fully accessible
Solution

Guideline for inclusion of people with disabilities

Organization

Ethiopian Federal TVET Agency

Country of Implementation

Ethiopia

Region

Africa

Subregion

Subsaharan Africa

Start Year

2019

First published

13.01.2021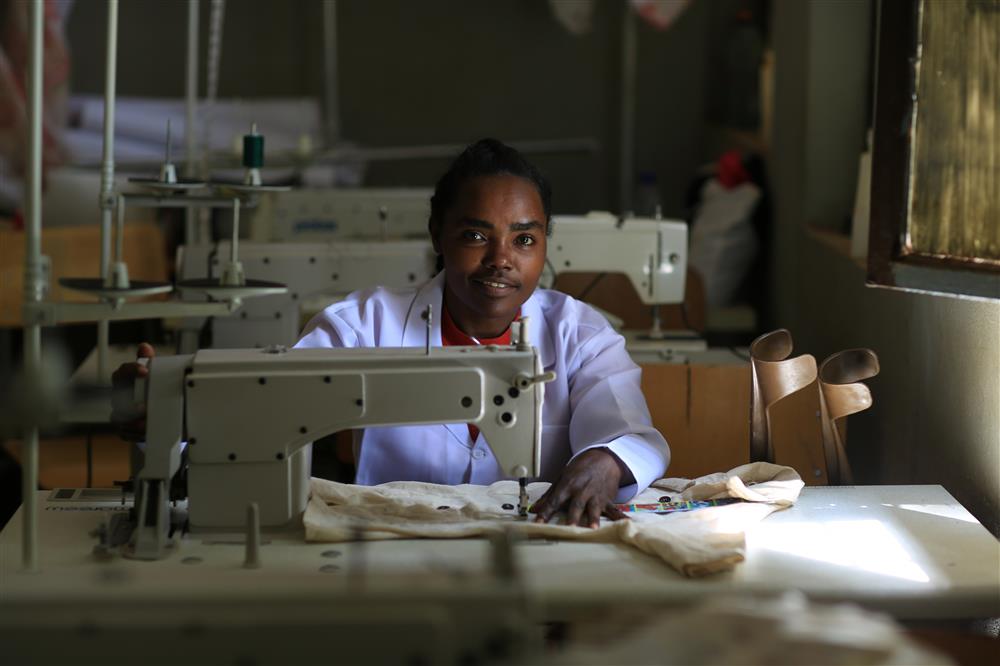 "The guideline offers knowledge and technical leadership to implement disability inclusion in TVETs." Director, TVET Agency
In 2019 the Ethiopian Federal Technical and Vocational Education and Training Agency (TVET Agency) published a "Guideline for inclusion of people with disabilities in TVET." It contains measures to enable people with disabilities to access centres and courses for vocational training. The TVET Agency is working with the Ethiopian Centre for Disability and Development (ECDD), a NGO, to support the transition of these centres. By 2020 more than 30 state institutions have implemented the guideline.
Problems Targeted
Despite the Federal TVET Agency's policy of disability inclusion, few of the 1,200+ TVET institutions accept trainees with disabilities.
Solution, Innovation and Impact
The guideline was published to bridge the gap between the TVET Agency's policy on inclusion and its implementation. It defines roles and responsibilities for key partners, including vocational training centres, NGOs, and DPOs. The guideline applies at the federal, regional, and local level, and all TVET agencies, private and public, are required to implement it. The TVET Agency is tracking implementation. The guideline, prepared with technical support by ECDD, is available in English and Amharic, and other Ethiopian language versions are planned. Workshops in various regions have familiarized government officials, TVET personnel, and DPO members with the guideline. ECDD is supporting training institutions to become physically accessible, recruit and train trainees with disabilities, modify training curricula, and provide assistive aids. It is also training instructors in basic sign language. An estimated 1,200 young Ethiopians with disabilities have completed training in the 30 vocational training centres that have implemented the guideline in 2020.
Funding, Outlook and Transferability
Funding for implementing is the responsibility of regional TVET authorities and training centres. ECDD received €250,000 funding from Light for the World, an international NGO, to support its work and to ensure and supervise its practical application. Additional funds of €30,000 have been secured to print the guidelines in other major Ethiopian languages, including Oromifa, Tigrinia, and Somal. The immediate focus is on ensuring implementation in all 1200+ vocational training institutions in the country.
Pictures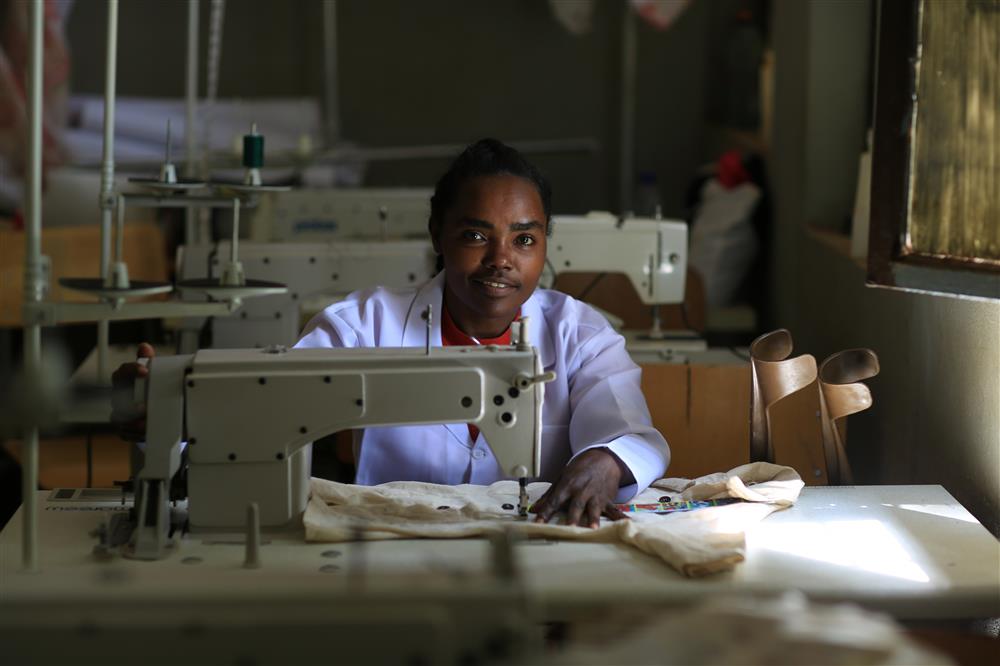 A student attends a practical garment-making training workshop at a mainstream TVET college.
Videos
Downloads