Lottery funds for employment support of people with hearing or visual disabilities
Solution

Labour Inclusion and Entrepreneurship Programme

Organization

Committee for People Who Are Blind and Deaf in Guatemala

Country of Implementation

Guatemala

Region

Latin America & Caribbean

Subregion

Central America

Start Year

2000

First published

13.01.2021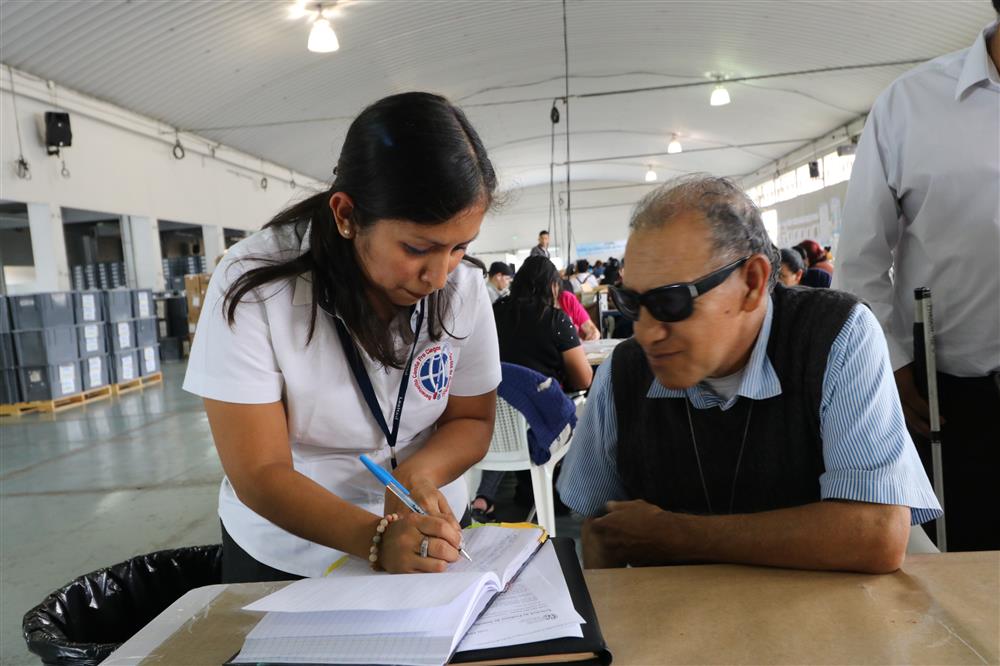 "Thanks to the Committee I developed working skills to contribute to my family and to society." Juan Carlos Rangel Gamas, Quality Control Analyst
El Benemérito Comité Pro Ciegos y Sordos (the Committee for People Who Are Blind and Deaf) is a Guatemalan NGO and rehabilitation and education organization. In 2000 the Committee started a labour inclusion programme that trains and supports people who are deaf, hard of hearing, blind, or visually impaired to find employment. At the same time, the organization works with companies to become more inclusive. From 2009 to 2020, 703 people were hired through the programme.
Problems Targeted
Few services in Guatemala support jobseekers with a hearing or visual impairment to find employment.
Solution, Innovation and Impact
Through its labour inclusion programme, the Committee supports jobseekers and entrepreneurs who have completed its education and rehabilitation programmes. Training is offered in soft skills, vocational skills, interview training, etc. Training is co-delivered with sign language interpreters and instructors specialized in orientation, Braille, and assistive technology. Trainees are advised on their career options based on their education, experience, and interests. Prospective employers are offered training in topics such as sign language and orientation, and are supported to the make workplace accommodations such as installing screen readers. To connect employers and jobseekers, the Committee supports the recruitment and hiring process, maintains a database of jobseekers for contract or freelance roles, and organizes job fairs. It also promotes industry-specific vocational training delivered by employers. In addition, the Committee manages a network of 43 inclusive companies in Guatemala. In 2018, 68 persons were hired; and in 2019 the number rose to 112.
Funding, Outlook and Transferability
All the Committee's work is funded through sales for the Santa Lucía Lottery, one of the largest lotteries in Guatemala. Fourteen per cent of the proceeds go towards funding the programme, which is free for all participants. Future plans aim to increase the number of people hired, to provide seed capital to small businesses, and to expand the network of inclusive companies and organizations. The programme is unique in the region but could be replicated with the necessary training and funding. The Committee has been received several awards for its activities in Guatemala.
Pictures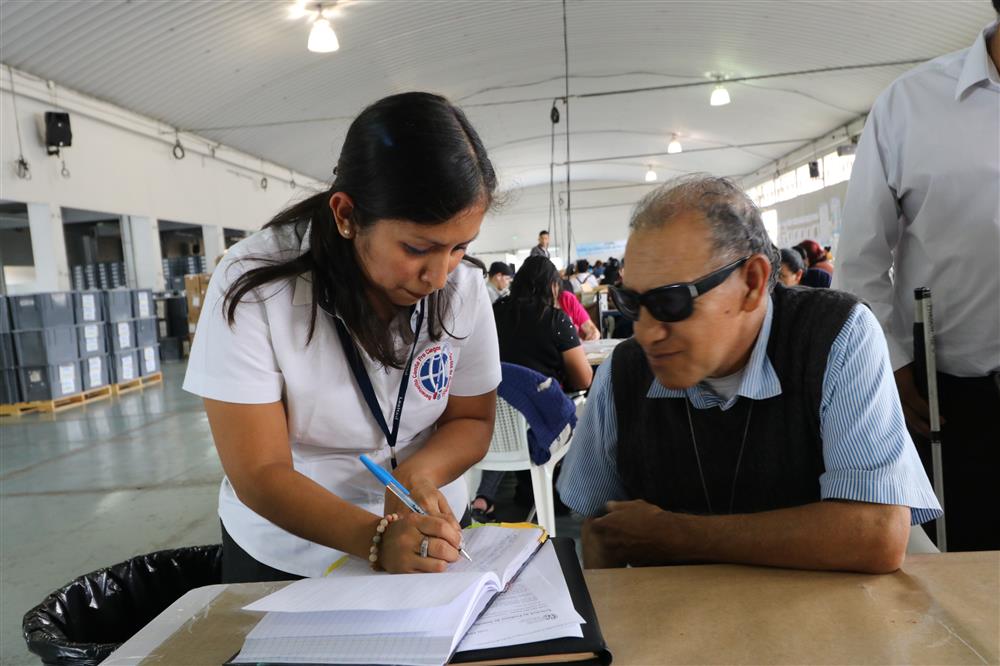 A job counsellor works with a jobseeker to fill out paperwork before an interview.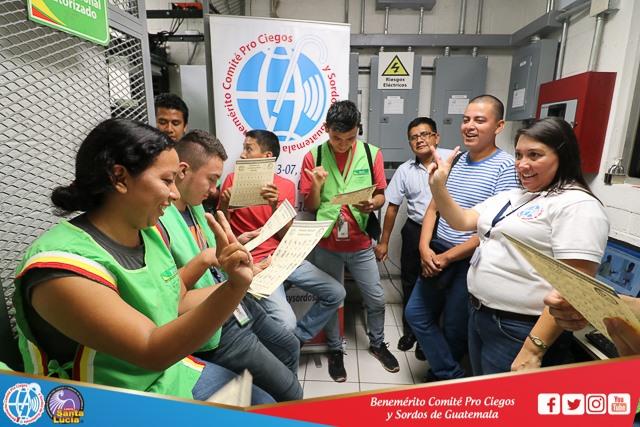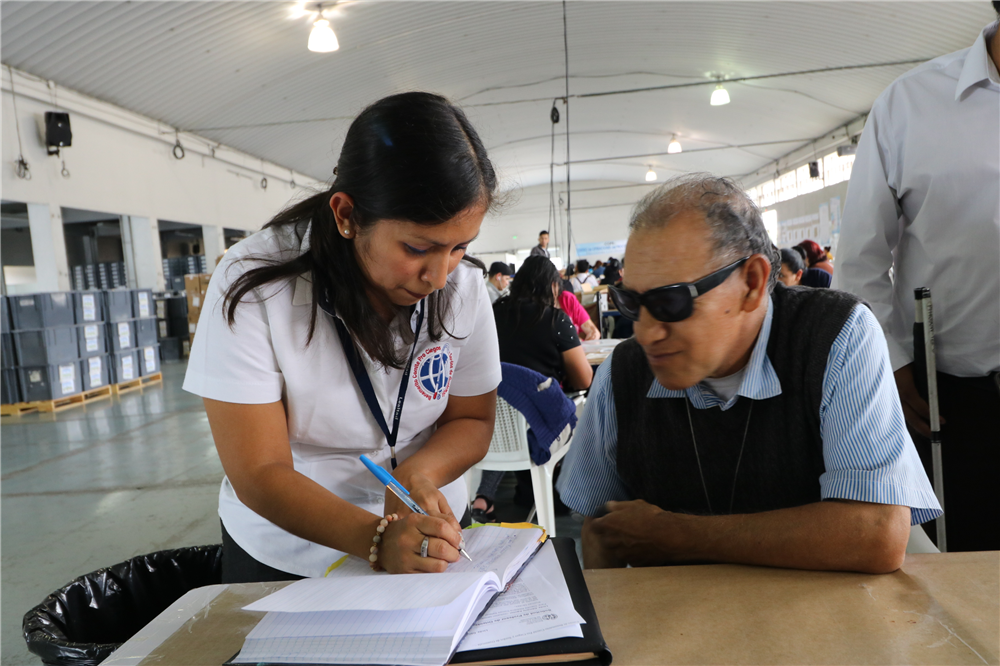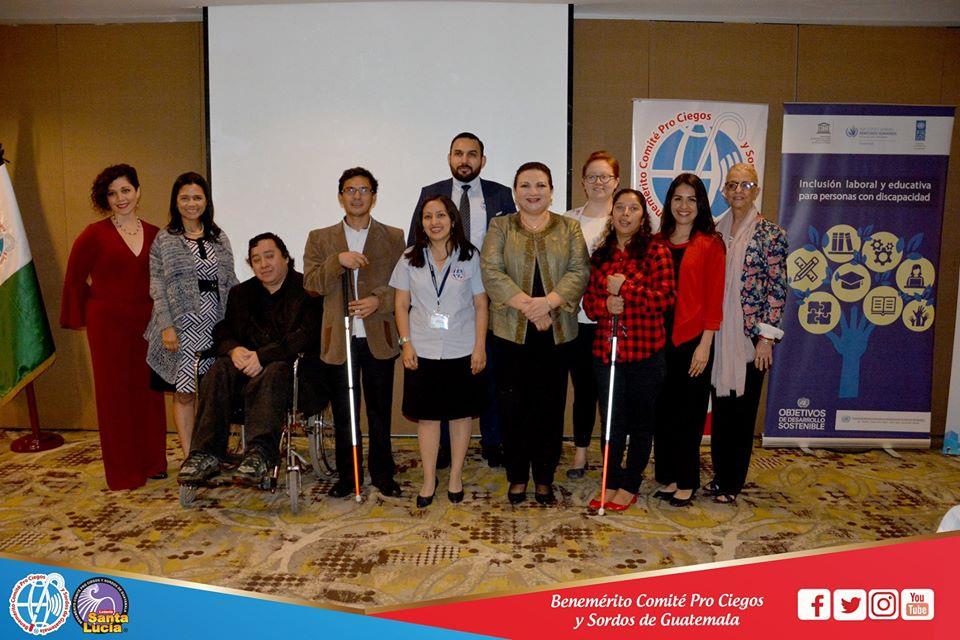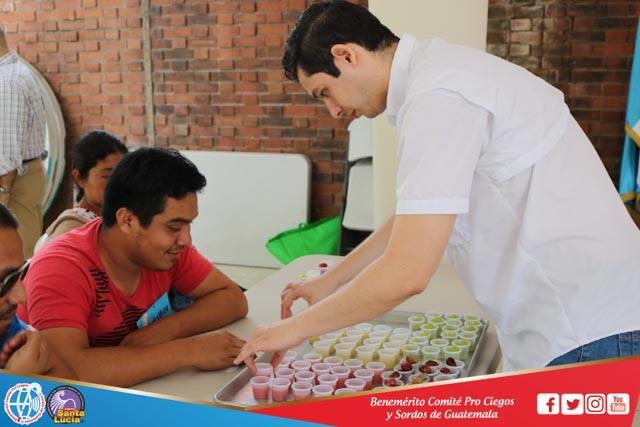 Videos