Providing summer internships for young people with disabilities
Solution

Summer Employment Transitions

Organization

Community Living Sarnia-Lambton

Country of Implementation

Canada

Region

North America

First published

31.01.2017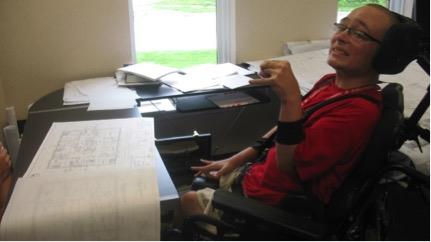 "I loved my summer job; it helped me prepare for my future. I also appreciate the guidance of my job coach. I really enjoyed my employer and everything they did for me." Mounir Dalal, student, summer 2016
Community Living Sarnia-Lambton – an NGO registered in Ontario, Canada – operates a variety of programmes supporting employment for people with disabilities. One such programme is Summer Employment Transitions, whereby young people with various disabilities (aged 16 to 29) are placed in corporate summer internships, and are supported by job coaches and paid by their employer.
Problems Targeted
A U.S. study shows that the number one factor for people with severe disabilities to successfully enter the labour market upon graduation is having had a paid job/internship while in school [Carter, E. W., Austin, D., and Trainor, A. (2012)]. At the same time, summer jobs give employers an opportunity to experience the inclusion of persons with disabilities in their own company, opening the door to future and more diverse hiring practices for those employers who become more confident with the situation.
Solution, Innovation and Impact
The school-to-work transition service is designed to assist students with disabilities aged 16 to 29 to get internships during the summer months. Job coaches, who are students themselves (without disabilities), act as role models while also providing the required on-the-job training. All summer jobs are paid at minimum wage or better without any financial incentives offered to the employers. These jobs are in a wide variety of sectors – from municipalities to school boards, restaurants, retail, manufacturing, petrochemical plants, offices, etc. Many of these students have summer jobs in several consecutive years, preparing them for the workforce after graduation.
Funding, Outlook and Transferability
The cost of the programme is approximately US$140,000 per year and is funded in part by the Canadian Government. Over the last five years over 435 students have had paid summer job experiences. In 2015, the Summer Employment Transitions model and toolkit were shared with 19 agencies/communities, as well as three Ontario school boards for use in secondary schools. Growing interest from other schools resulted in the process of transferring the materials into a formal school curriculum targeting younger students.
Pictures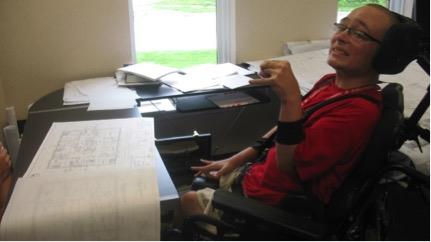 Micheal works hard on blueprints during his summer job at an engineering firm. © Laura Stokley (group pic with certificate or two men cooking, Men in electic wheelchair at the desk), © Curtis Robichaud (Spencer scanning products at Toys R Us), © Danielle Steven (two men with wearing gloves)
Downloads
THE STORY OF TIFFANY, STAFF MEMBER AT A DAY-CARE CENTRE
"I got there because of my hard work and determination."
My name is Tiffany Cater. I had cancer when I was six years old, and towards the end of my treatment I contracted encephalitis, which caused brain damage. I lost my hearing, vision, my walking ability – I was in a wheelchair for two years. I currently have a developmental disability and a hearing impairment, but I haven't let that hold me back. After graduating from college I got a job at a day-care centre with the assistance of Community Living Sarnia-Lambton. I started out in a "floater" position, just filling in where they needed me, but eventually they were able to find me a full-time position in the infant room. Today, I am a regular staff member and do everything everybody else does. By taking advantage of services that were offered in my community, I reached my goals and I am now independent. Even though I needed a little bit of help, I got here because of my hard work and determination.