An inclusive international volunteer programme
Solution

WeltWegWeiser

Organization

Jugend eine Welt

Country of Implementation

Austria

Region

Europe

Subregion

Western Europe

Start Year

2017

First published

31.01.2019
"Of course, you must cope with unfamiliar everyday life in a new and different environment. I succeeded in doing so, which was very good for my self-confidence." —Erwin Buchberger, a former volunteer and now team member of WeltWegWeiser
WeltWegWeiser is a service point for international voluntary services in Austria. It was founded by Jugend Eine Welt, an Austrian NGO specialized in development aid. In 2017, WeltWegWeiser launched a pilot programme to create a framework for inclusive volunteer assignments in low income countries for people with disabilities. They provide financial support and training to 'deployment organizations' (groups that send volunteers abroad) to work in the areas of social affairs, development cooperation, and human rights. Between 2017 and 2018, eight Austrians with disabilities volunteered abroad in places like integrative schools and confidence training for children.
Problems Targeted
There are few inclusive and accessible overseas volunteering positions for people with disabilities.
Solution, Innovation and Impact
In 2017, WeltWegWeiser launched the pilot programme together with two Austrian deployment organizations, "Grenzenlos" and "Internationale Freiwilligeneinsatze" specializing in matching volunteers from Austria with NGOs in developing countries. WeltWegWeiser does not offer its own volunteer assignments, but rather acts as an independent service point for people with disabilities interested in volunteering abroad. The organization advises interested people on suitable volunteer jobs based on their individual skills and personal interests – with respect to their disabilities. A voluntary service takes 3 to 12 months. Tasks include teaching, working with the elderly, administration, peer-to-peer-training and building websites, among others. To help solve organizational barriers, WeltWegWeiser provides financial support in two ways. First, it provides a financial contribution of €70 month to the volunteers to cover costs associated with their foreign assignment. Second, the deployment organizations receive financing to help them become more accessible, such as the production of easy read materials and websites, workplace adaption, or to cover the additional costs for health care insurance. Those measures are decided on the individual needs of the volunteers.
Funding, Outlook and Transferability
WeltWegWeiser is a project of Jugend Eine Welt, funded by the Austrian Development Agency and the Austrian Ministry of Social Affairs. In 2017 the pilot started with two deployment agencies, and by 2018 that number had grown to nine. Eight volunteers were successfully matched in 2018; and by the end of the year there were worldwide 54 volunteer options available in social projects in countries such as Belarus, Honduras, Vietnam and Uganda. The direct impact of the project is the creation of a high quality, inclusive, and sustainable voluntary programme. To encourage further growth and replication, WeltWegWeiser plans to compile and publish a report on the project, including the didactic materials it has already created.
Pictures
Erwin Buchberger in the classroom where he volunteered. © Jugend Eine Welt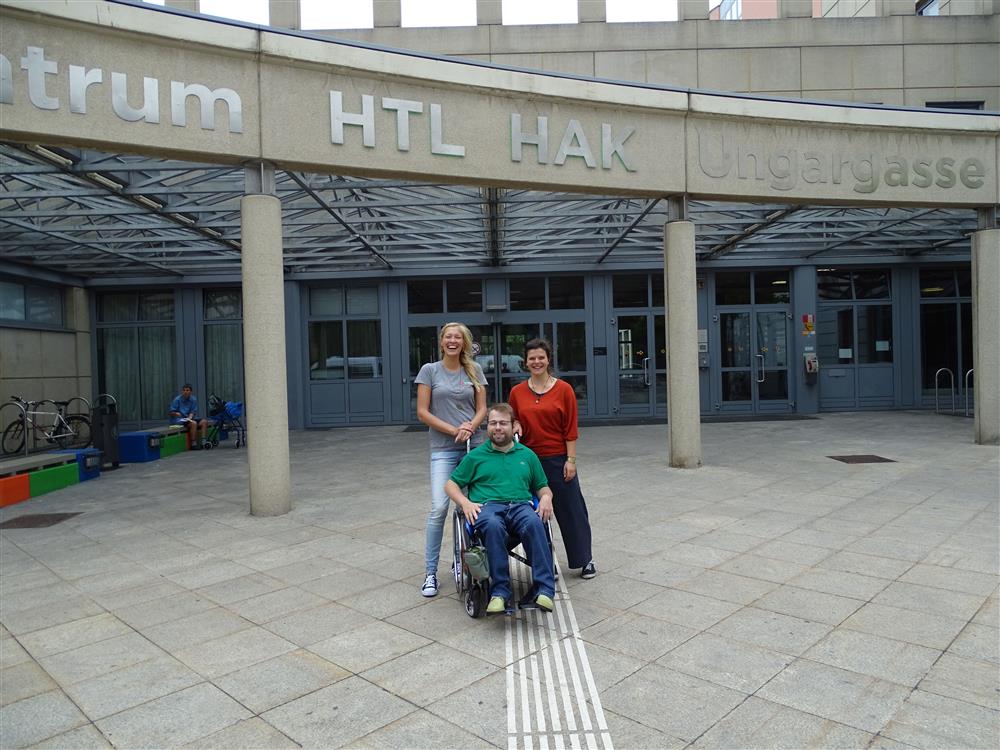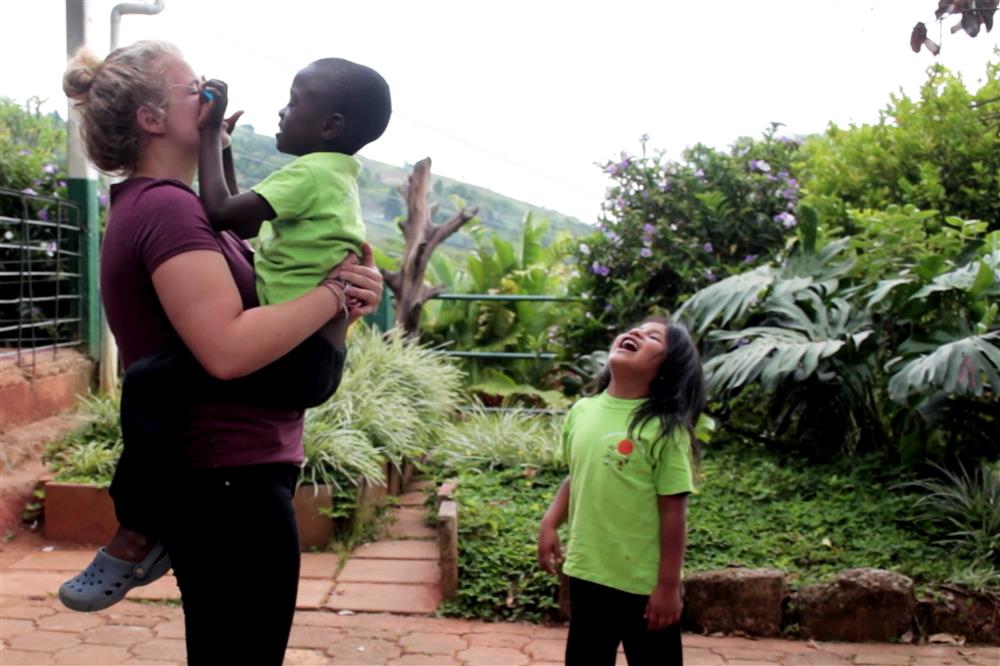 Videos
Downloads
THE STORY OF ERWIN BUCHBERGER, INTERNATIONAL VOLUNTEER FOR WELTWEGWEISER
"Volunteering can be a great experience, especially for people with a physical disability."
My name is Erwin Buchberger and I am a wheelchair user. I need personal assistance for my daily life. I enjoy travelling and I am always looking for new adventures. As soon as I heard about the possibility to volunteer abroad, I wanted to do it. With WeltWegWeiser we found an ideal project, working in an integrative school in Latvia, where some pupils are disabled. I especially enjoyed looking after the children and coming up with ideas for after-school activities. These pupils didn't speak much English. Instead, we used creativity and our hands, communicating from heart to heart. You have to cope with life in an unfamiliar environment. And I succeeded, which was great for my self-confidence. It also changed the way I see the world. After returning home, I was invited to promote inclusive voluntary services on behalf of WeltWegWeiser. Volunteering can be a great experience, especially for people with a physical disability, who often have to fight to be included in society. Getting involved in social projects abroad is a chance to show that you can give something back and change society's perception of people with disabilities.