A website offering instant captioning and translation
Solution

Streamer

Organization

SpeechGear

Country of Implementation

United States of America

Start Year

2018

First published

31.01.2020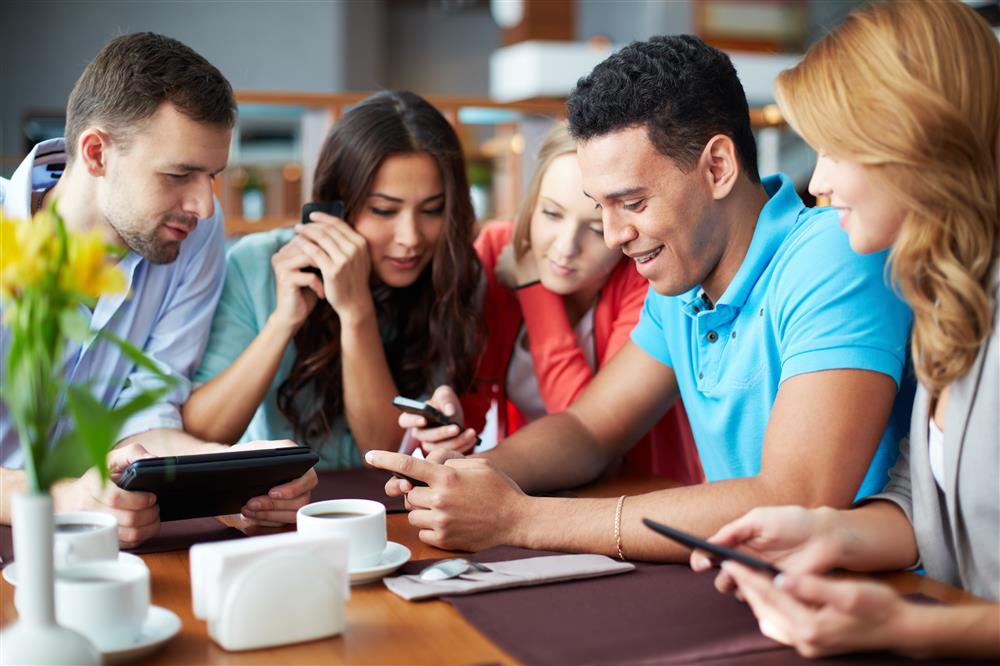 "It is so rewarding to see the students' reactions when they realize their listening comprehension has just been boosted." Mike Massine, Classroom Consultant, Boulder, Colorado
In 2018 SpeechGear, a US for-profit company specializing in instant translation, launched Streamer – a subscription-based website that captions speech to text in real-time and also offers an option to translate sumultaneously into 117 languages. The service is especially useful for deaf students or those with other hearing impairments to help them follow conversations, lectures, and seminars in educational settings. As of 2019, Streamer has 30,000 users, mostly in the United States and Canada, with users also in Australia, the Middle East, and the United Kingdom.
Problems Targeted
Students who are deaf or hard of hearing have difficulty following conversations, lectures, seminars, and other discussions, especially in educational settings.
Solution, Innovation and Impact
Streamer is a website that provides instant captioning – including full punctuation – of spoken words, suitable for use with speeches, conversations, classroom lectures, seminars, and webinars. The website also includes an option of translation into other languages, and allows the user to categorize statements or add notes to the live transcript. Users can set up a private and secure Streamer website for their own personal use or for a school, corporation or agency. Streamer runs on any device that uses a browser to connect to the Internet. The typical classroom configuration is for the speaker or teacher to use a wireless microphone, which is connected to a computer that is logged in to the Streamer website. Participants, such as students, can then log in to this virtual room to see the live captioning and adjust the language to their needs. Many employees at SpeechGear, including the founder, are hard of hearing (HOH), and the company's testing and user focus groups include deaf and HOH persons. Streamer is even used at SpeechGear's internal meetings, especially while working overseas. The website is currently used by a range of organizations and in many different settings, with education accounting for 37 per cent of sales across 300 schools.
Funding, Outlook and Transferability
Streamer was originally self-funded and is growing through individual and subscription sales. It does not have any external investors. As a cloud-based solution, the website has already proven the ease of replicating its model by gaining users in Australia, the Middle East, and the United Kingdom, along with being used by SpeechGear's Bengali- and Hindi-speaking development teams. In the future, SpeechGear wants the service to be available in other countries as part of nationwide Streamer licensing agreements, which will make the website free to use for anyone in that country. SpeechGear is also holding discussions with international agencies working in developing countries to make the site available to all.
Pictures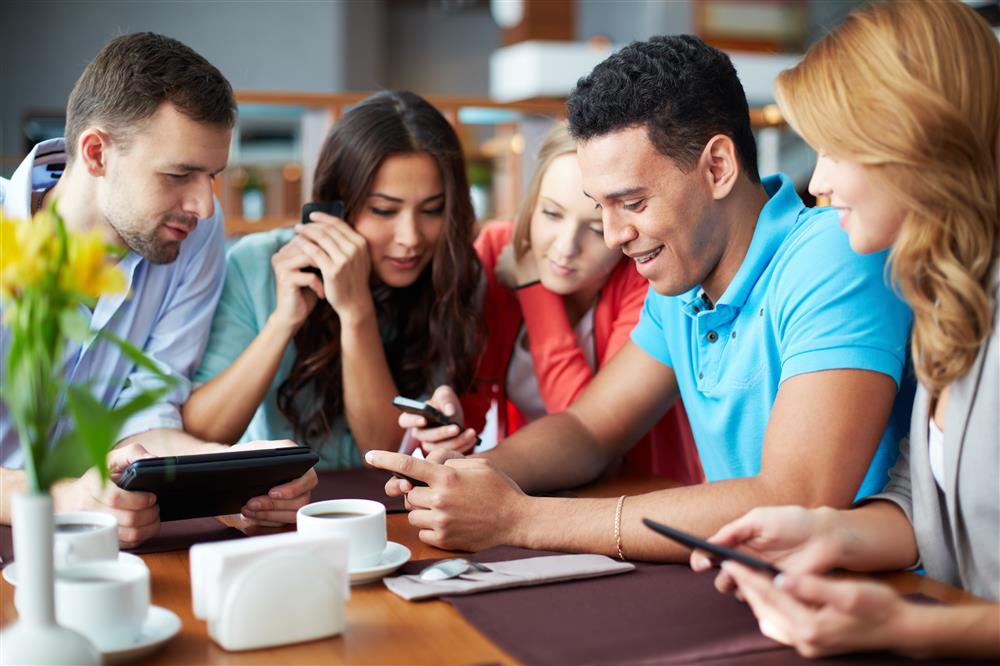 A group of friends in a cafe converse via streamer devices.
Videos
Downloads