Teaming up persons with learning disabilities or autism for leisure activities
Solution

Gig Buddies

Organization

Stay Up Late, Gig Buddies Online Service

Country of Implementation

United Kingdom

Region

Europe

Subregion

Western Europe

Start Year

2013

First published

31.01.2018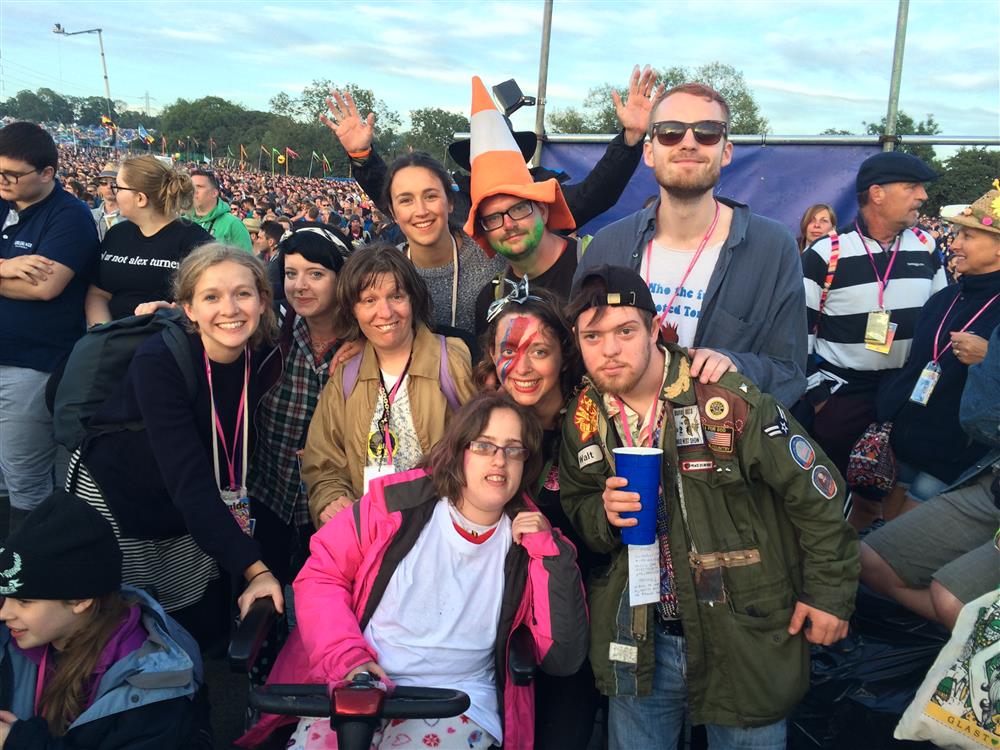 "It's made me a stronger and more confident person. Before meeting Jo, I would not have felt comfortable to be around so many people." Christian, a beneficiary
Located in the South of England, the NGO "Stay Up Late" developed "Gig Buddies", a program supporting socially isolated people with learning disabilities and/or autism and encouraging them to be active in their communities. Such individuals are introduced to a volunteer befriender who shares the same cultural passions as they do, which typically include live music and sport events, nature walks, as well as theatre and other cultural activities. By mid of 2017, there are 85 active "buddy pairs."
Problems Targeted
Research published in 2010 by the Learning Disability Coalition showed that about half of all people with learning disabilities in the United Kingdom spend most of their time at home and alone.
Solution, Innovation and Impact
Stay Up Late matches each participant with a volunteer with the aim to develop an ongoing friendship. The matching process takes into account such factors as cultural tastes, gender, age, geography, and whether the individual can access public transportation. It is essential for the success of the process that these matches are made with careful consideration. Volunteers are asked to commit to two events per month – typically one "gig" and one catch-up over a coffee to plan the next event. The program has been able to reach out to new kinds of volunteers, notably people who enjoy going to live music and sport events and had not thought of volunteering before. This approach makes the act of volunteering easier, turning something a person enjoys into a volunteering opportunity and sharing it with a socially isolated person. Since its start in 2013, Stay Up Late has matched 85 pairs of "buddies" and has trained five people with disabilities to co-facilitate the volunteer training days. It has also created a paid employment position for three people with learning disabilities.
Funding, Outlook and Transferability
Stay Up Late started in the south-east city of Brighton and Hove and has now expanded to cover the counties of East Sussex and West Sussex. Stay Up Late has created a social franchise, which shares all methodology and learning. There are now projects in other parts of the UK and Australia. The goal is to knit all these partners into a single community, sharing experiences and supporting each other to develop new individual projects in their local area. There has been great interest in their work, and there is a waiting list of people wanting to access the project. The project is financed through grants and relies on paid staff to co-ordinate and support participants and volunteers. Through social franchising, Stay Up Late is able to recuperate some of its cost.
Pictures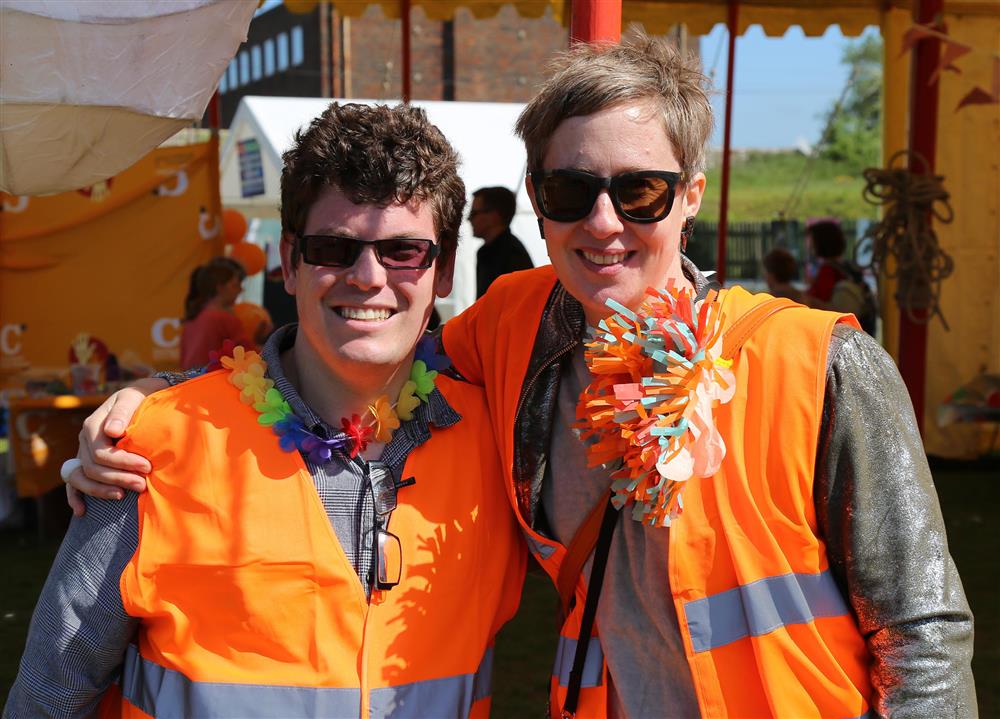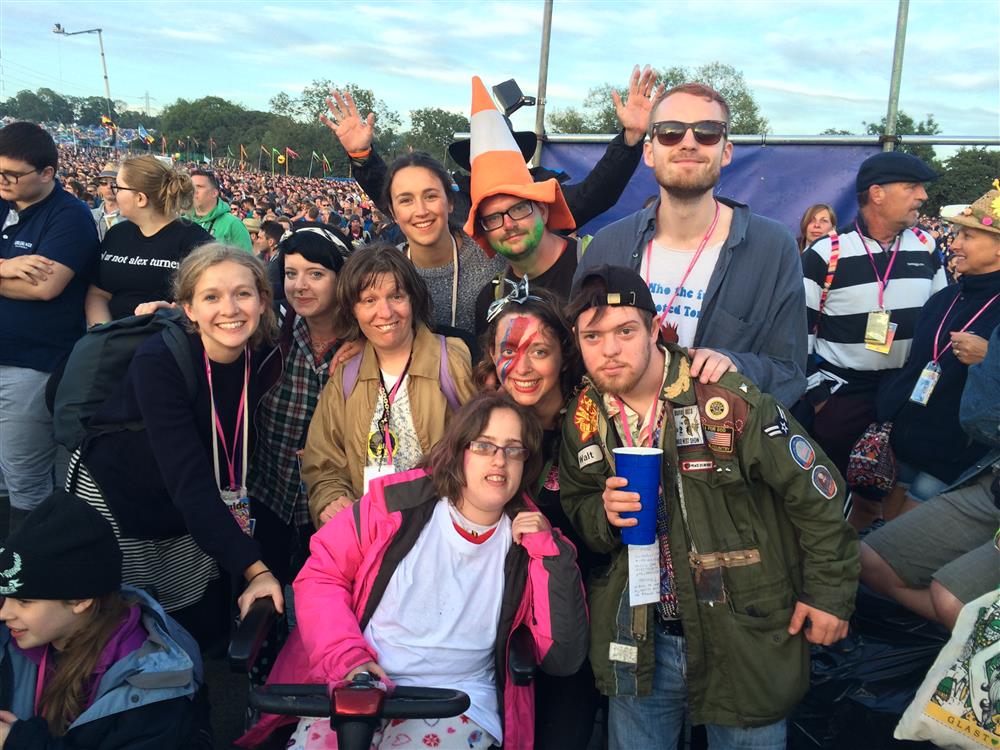 Gig Buddies having fun!
Videos
Downloads
THE STORY OF CHRISTIAN, A GIG BUDDY
"I have gained a life-long friend."
My name is Christian. I'm a young man who has mild autism and learning disabilities, and I have often felt socially isolated and wanted to get out more and meet new people. Three and a half years ago I became a Gig Buddy and got matched up with my volunteer, Jo. It was a bit like a blind date. We were matched as people who lived close together and shared a passion for music. I rarely socialised with people outside my family before I found Gig Buddies. Gig Buddies has allowed me and Jo to experience so many great things. Gig Buddies has made me a stronger and more confident person. Before meeting Jo, I couldn't be around so many people, but she is always encouraging me to get out there. I've even got to know Jo's friends, and I'm comfortable talking to them without her there. I have got the best Gig Buddy out of it – friends for life!