Young people trained as Disability Inclusion Facilitators to motivate employers
Solution

Make 12.4% Work-Initiative

Organization

Light for the World Austria

Country of Implementation

Uganda

Region

Africa

Subregion

Subsaharan Africa

City

Central and North regions

Start Year

2018

First published

13.01.2021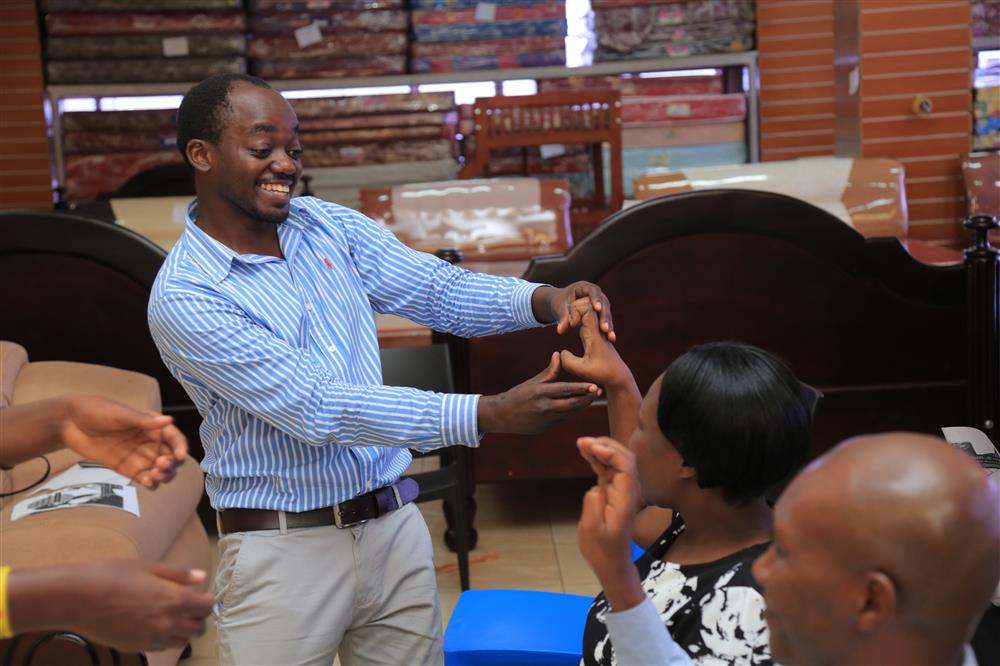 "It's exhilarating each time I realize my message is bringing about positive change." Fiona Akullu, a Disability Inclusion Facilitator
Light for the World, the global disability and development NGO, has developed the 'Make 12.4% Work-Initiative' for Uganda that encourages member organizations to open employment opportunities and livelihood programmes for persons with disabilities. The initiative is led by young Disability Inclusion Facilitators, who train these organizations in inclusion. From 2018 to 2020, 124 organizations have become members, and 5,700 people have been included in the livelihood programmes.
Problems Targeted
12.4% stands for the percentage of the Ugandan population with a disability. Of these, only 15 per cent of persons of working age are employed.
Solution, Innovation and Impact
The Make 12.4% Work initiative partners with public, private, and development sector organizations. Prospective partners perform a disability inclusion assessment and create an inclusion action plan as part of their commitment to their membership in the project. The number of members has grown from 12 in 2018 to 124 in 2020, and 15 young people with disabilities have been trained as Disability Inclusion Facilitators to lead the initiative. They recruit member organizations, run disability awareness training, and provide technical guidance on making livelihood programmes inclusive. From 2018 to 2020, the initiative has created over 5,700 work opportunities for young people with disabilities in either paid or self-employment positions. In 2020, 231 persons with disabilities have also been directly supported with skills training, work placements, and 'incubator' projects in addition to the 12.4% initiative. These incubator projects support people to become peer educators, community health experts, or are trained to develop advanced ICT skills.
Funding, Outlook and Transferability
The National Community Lottery Fund, a leading UK foundation, financed a pilot of the initiative in 2017, and it secured an additional €600,000 by 2018. By 2024, Light of the World plans to scale the programme across Uganda by growing its Disability Inclusion Facilitator network. It seeks to partner with vocational training centres, expand funding to entrepreneurs with disabilities, and develop an online portal for peer support and community exchange. Light for the World has already used the model in other countries, including Mozambique, South Sudan, and Tanzania, with future plans for Kenya.
Pictures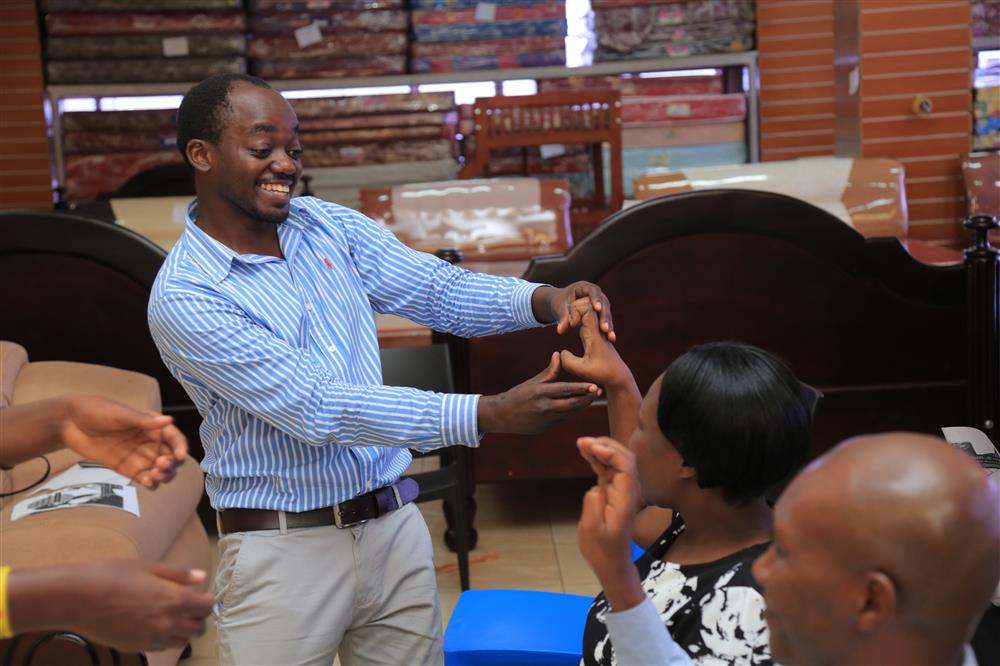 Robert, a Disability Inclusion Facilitator, conducts a basic sign language session
Videos
Downloads
Country of Implementation
Uganda
Region of Implementation
Africa