An Airport Rehearsal Programme for People with Disabilities, Families and Staff
Solution

Wings for Autism

Organization

The Arc of the United States

Country of Implementation

United States of America

Region

North America

Start Year

2014

First published

31.01.2019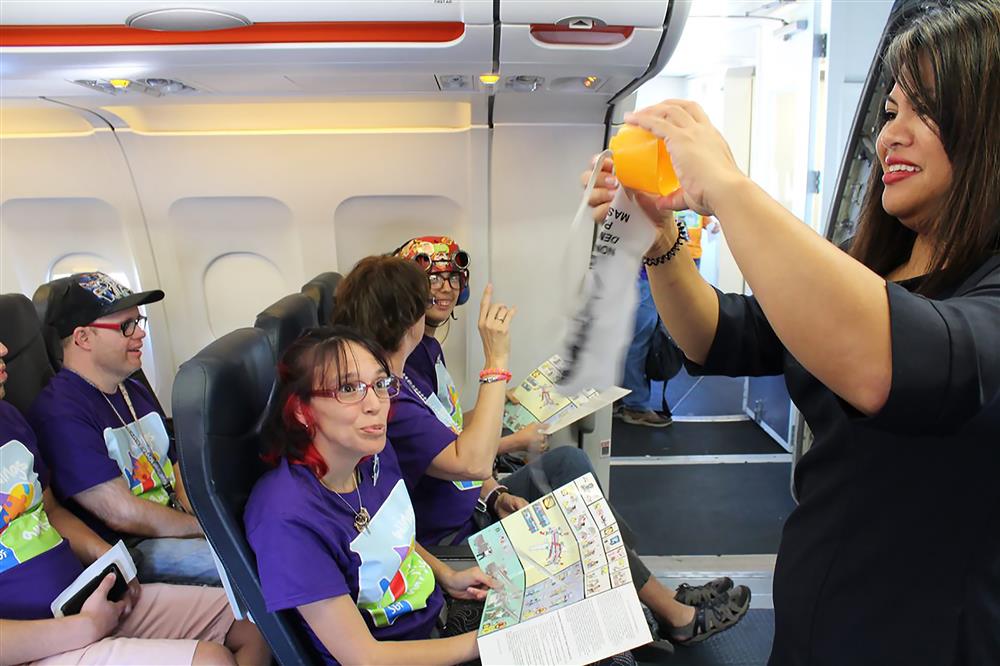 "The Wings event was such a great experience. My son feels very confident now." Parent of a child with Autism from Indiana
The Arc of the United States – a national NGO supporting people with intellectual and developmental disabilities – has developed Wings for Autism, an airport 'rehearsal' programme that allows people with autism and with intellectual or developmental disabilities, as well as their families, to practice all the steps involved in travelling by plane, and to do so in a safe and controlled environment. From 2014 to 2018, Wings for Autism has trained approximately 13,500 people with various disabilities, their family members, as well as airport and airline personnel.
Problems Targeted
Persons with autism or intellectual disabilities and their families may be afraid to fly because they fear it will be unsuccessful. Furthermore, Airport and aviation personnel lack the training and knowledge to address the needs of these families.
Solution, Innovation and Impact
Wings for Autism was created by a local chapter of The Arc in Boston, Massachusetts, in 2011. As an airport 'rehearsal' programme, Wings for Autism provides vital support and assistance for families who have a child with autism or an intellectual or developmental disability when travelling by plane. Participants of the programme have the opportunity to practice entering the airport, obtaining boarding passes, going through security, and boarding a plane. In addition to supporting families, the programme provides training on disability competency to airport, airline and Transportation Security Administration (TSA) volunteers. Wings for Autism has also created informational resources for the TSA, such as videos, for further awareness and education. From 2014 to 2018, Wings for Autism has held over 130 trainings in almost 60 airports throughout the United States, including in cities such as Atlanta, Dallas, Seattle, and Washington, DC. To date, the programme has supported more than 13,000 people with autism or an intellectual or developmental disability as well as their families, and has trained some 1,800 aviation professionals in disability competency and inclusion.
Funding, Outlook and Transferability
Each chapter of The Arc that aims to replicate the programme is charged of a licensing fee, which includes the coordinator guide, logo, online registration and technical assistance. In addition to collecting licensing fees, The Arc received a grant of $111,000 from an anonymous foundation. Additional programme costs are covered by The Arc's general operating budget. Originating in Boston in 2011, Wings for Autism expanded nationally in 2014, and has reached almost 60 airports nationwide in 2018. The programme is applicable to both small and large airports, and therefore can be replicated globally. As of 2018, Wings for Autism is looking into expanding outside the United States into Canada.
Pictures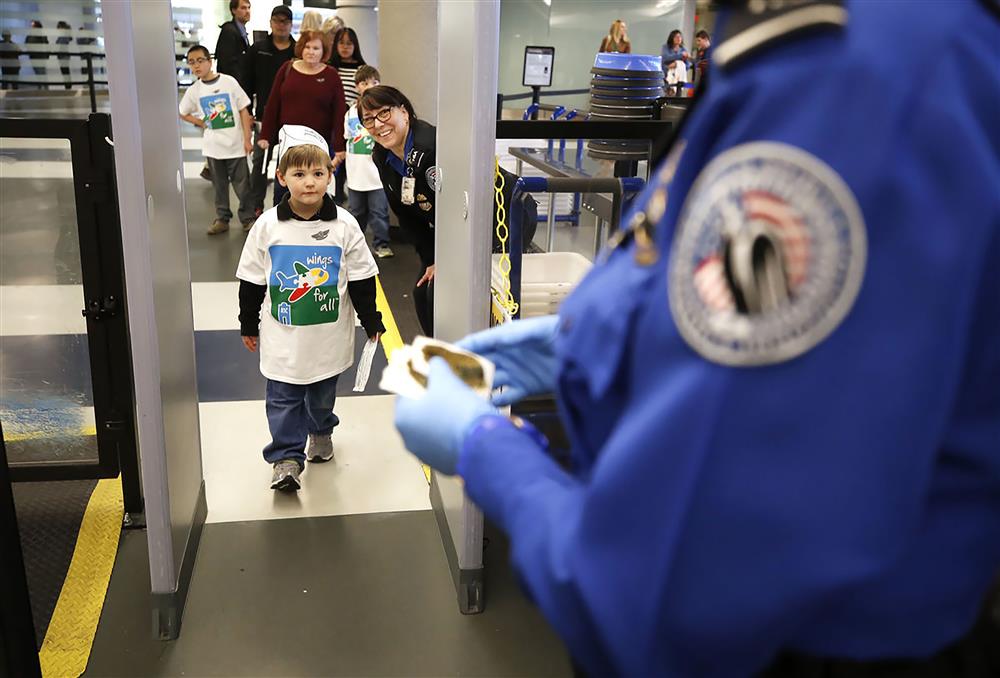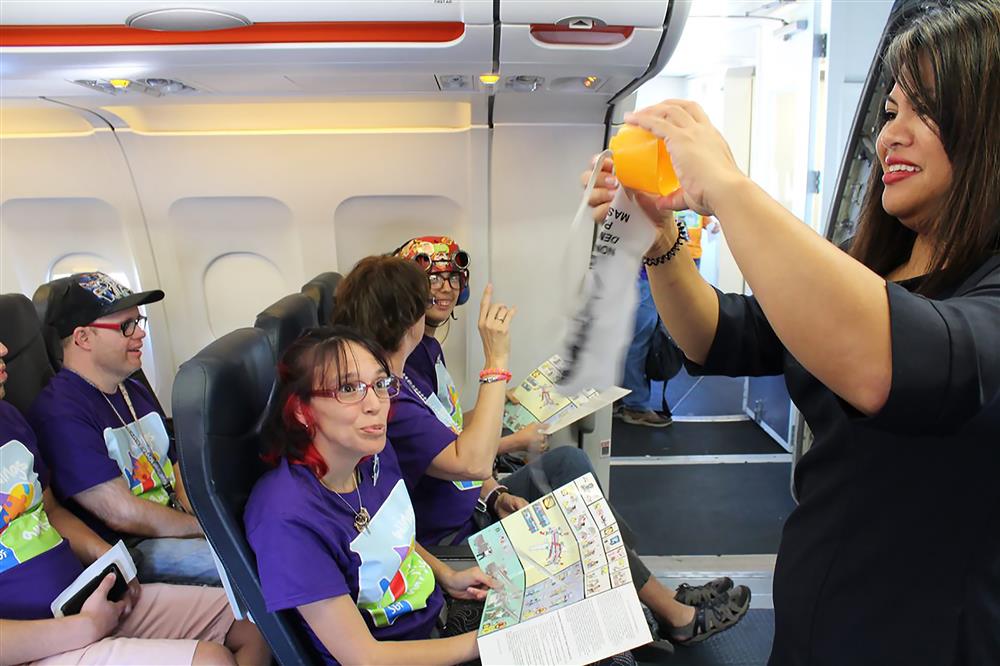 Participants watch as flight attendants run through the safety procedures on the plane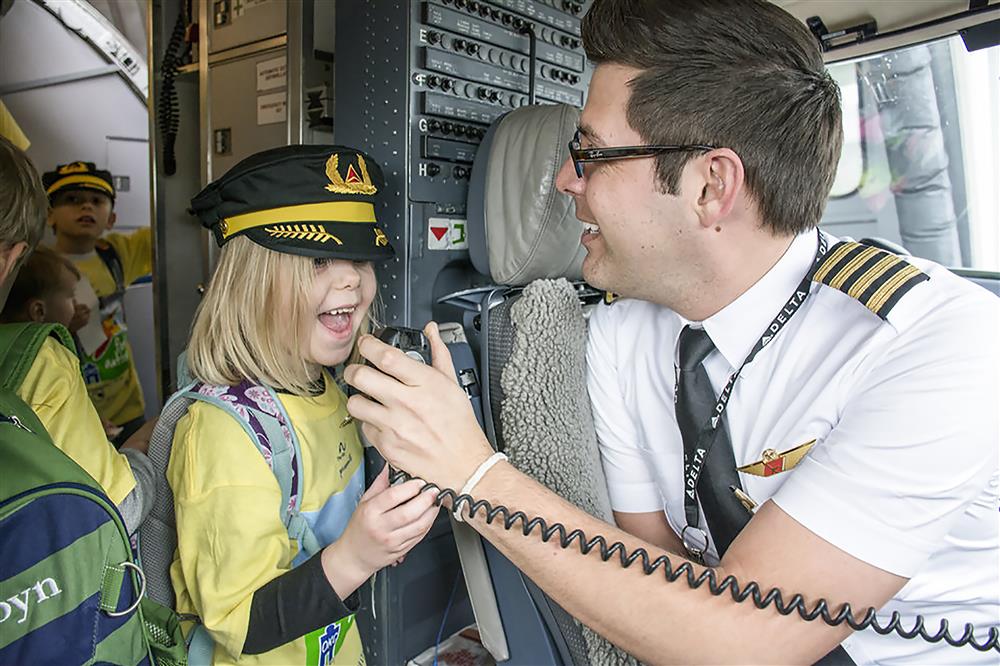 Videos
Downloads