How to support your embassies in producing captioned videos
Solution

Global Video Captioning Program

Organization

US Department of State

Country of Implementation

United States of America

Region

North America

Start Year

2015

First published

31.01.2018
"Thank you for ensuring accessibility for those of us who are deaf and hard of hearing." Sara Collins, Contracting Officer
In 2015 the Office of Accessibility and Accommodations, a division of the U.S. Department of State (DOS), established a global Video Captioning Program on a web-based platform that supports and standardizes the process of more easily captioning videos for internal content producers and clients. In 2017 as many as 5,000 videos will have been captioned and uploaded for general use, making information on such topics as visa applications and education exchange programs accessible to people who are deaf or hard of hearing worldwide.
Problems Targeted
The Department of State produces or owns nearly 20,000 videos per year in various domestic offices and at over 250 overseas locations in more than 70 languages. Videos include information on a huge range of topics, from how to apply for a visa to an education exchange program. In the Departent of State there was no coherent policy or strategy on how to caption video media; from a basic understanding of what "captioning" meant, to a more comprehensive policy on captioning standards for new productions and existing videos.
Solution, Innovation and Impact
Using cloud services as file-sharing mechanisms between domestic and international locations, the DOS has been able to make the process of captioning videos easier for internal content producers and clients. The Video Captioning Program uses Sharepoint, a web-cloud solution developed by Microsoft, Inc. Videos are uploaded to this cloud environment and are then augmented by input from staff, unpaid interns, and vendors providing transcription and captioning services in over 70 languages. These workflows allow for the automation of many processes, such as notification of new captioning assignments, notifying clients regarding the status of their requests, and delivering the finished product via auto-generated emails. The site also provides guidelines to offices that prefer to caption their own videos. There is a strong customer service focus, including written guidance on tone and language to use for phone calls and emails, and a response time of no more than three business days. DOS can now caption live video (including Adobe Connect webinars) in two languages, and pre-recorded video in over 70 languages.
Funding, Outlook and Transferability
The program has gone from one employee (to design the program) to three, plus three contractors and several vendors specializing in captioning. During the first year of operations there were 1,945 captioning requests; in 2017 the DOS expects more than 7,000 requests. Several offices have begun captioning their own video media, following program guidelines. The program has also begun investigating audio description services to make videos even more accessible. The practice is working internationally, as the DOS is a global entity, with over 250 missions overseas. Several other federal agencies have expressed an interest in replicating the practice, which can be done relatively easily, as the software used by the DOS is widely used in other countries. The current budget is over 2 million US-Dollars for captioning and captioning-related services, all paid for by the U.S. Government.
Pictures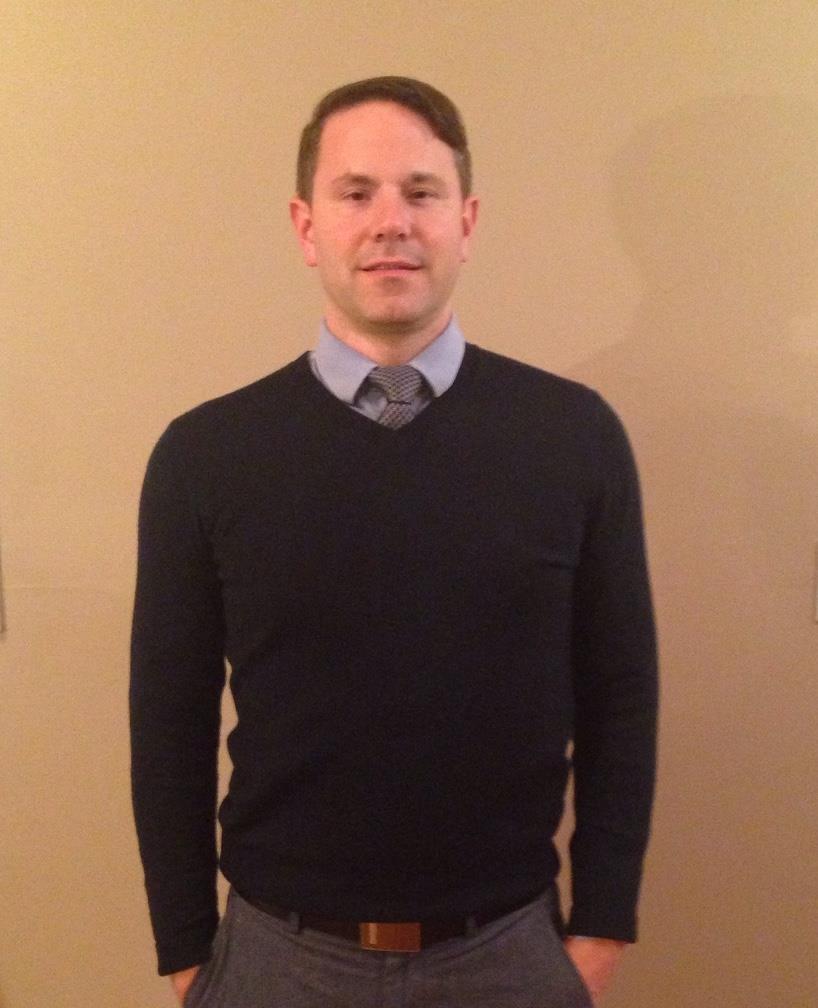 Captioning services in over 70 languages.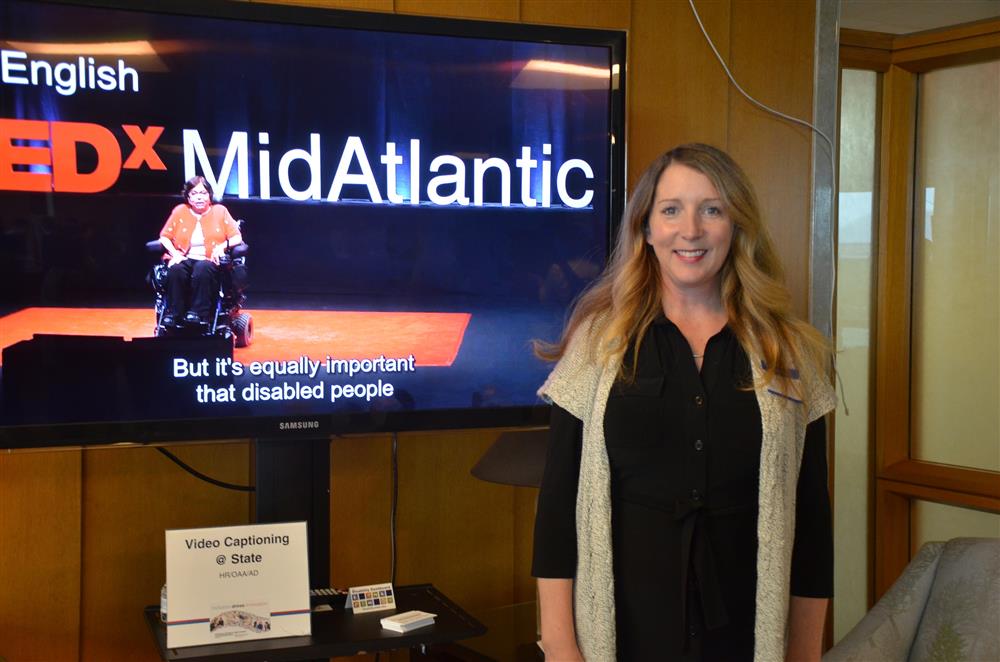 Videos
Downloads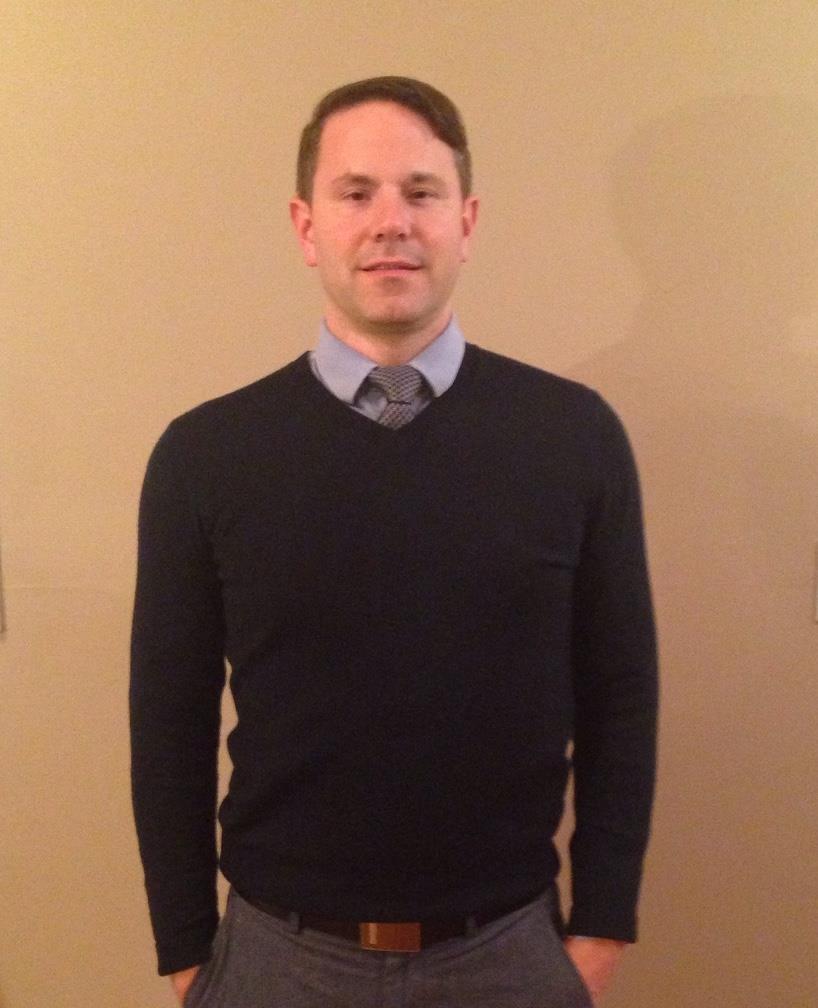 THE STORY OF SIMON VAN STEYN, NEW MEDIA PRODUCER AT THE DEPARTMENT OF STATE
"We are able to reach a much broader audience and connect all people."
My name is Simon van Steyn and I work as a New Media Producer in the U.S. Department of State's Bureau of International Information Programs, which supports people-to-people conversations with foreign populations on U.S. policy priorities. To carry out this mission we leverage digital communications technology to reach across platforms – from traditional forms of communications to new media channels. We regularly utilize the services of the Department's Video Captioning Program, which we feel is integral to ensuring these conversations reach individuals who are deaf or hard of hearing around the world. While the Video Captioning Program team provides captions for all of our events, of which there are many, I would like to highlight one example that I feel is particularly relevant and illustrative of the important support they provide. In April of 2017 we hosted a live event that featured disability rights advocates and educators speaking with participants located throughout the Western hemisphere about the importance of law and education in protecting disability rights. Over 300 individuals from various embassies and non-governmental organizations participated. The event was entirely in Spanish and live captioned by the Video Captioning Program, which is managed by the Department's Office of Accessibility & Accommodations, Bureau of Human Resources. Ensuring equal access to information has been at the forefront of our communication and outreach strategy. The Department's Video Captioning Program has made the process of captioning videos and live events easier for us – saving time and money, while ensuring our products are inclusive. We are able to reach a much broader audience and connect all people with policy through dialogue that is relatable, understandable, and accessible.