Making training centres accessible
Organization

Young Africa

Country of Implementation

Mozambique

Region

Africa

Subregion

Subsaharan Africa

Start Year

2015

First published

31.01.2018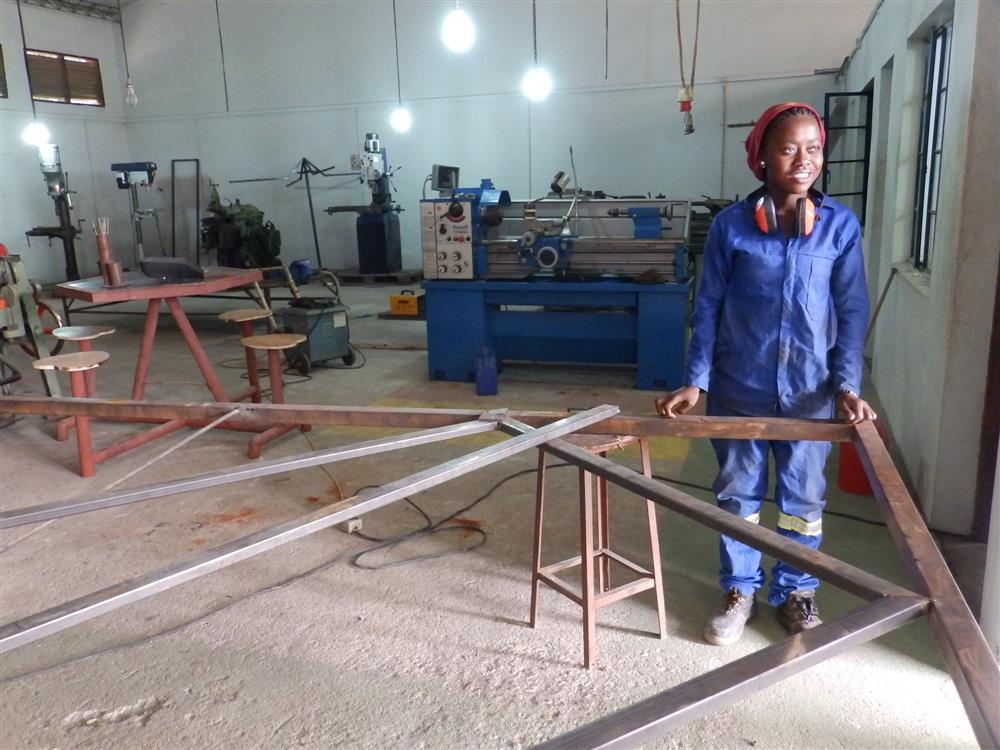 "After the training we can see how some young persons are being employed and how others start their own businesses." Erasmo Victor Ricardo, sign language interpreter
Problems Targeted
Technical and vocational education and training centres in Mozambique are not accessible to young people with disabilities, and the training does not meet their learning needs.
Solution, Innovation and Impact
With the advice of Light for the World, Young Africa Mozambique has adapted their already existing training schedules in agriculture, dressmaking, welding, and culinary arts by reducing the barriers that have kept young people with disabilities from studying alongside their peers. To overcome physical inaccessibility, two new fully accessible hostels were constructed to accommodate 128 young people, and one existing hostel was renovated to meet the new requirements. The training centres now include a new accessible cafeteria, classrooms equipped with accessible furniture, lowered door locks and light switches for wheelchair users, and accessible lavatories. Moreover, accessibility audits were established by Light for the World to ensure that there is a monitoring process in place. Youth from the entire province of Sofala and from remote and educationally underserved rural districts have benefitted from the accessible centre and accommodations. Since 2015, 190 young persons with disabilities have enrolled in vocational training and 167 of them have already graduated.
Funding, Outlook and Transferability
The project is unique in Mozambique as it is the first accessible vocational training centre in the country. Young Africa has been accredited by the government as an official technical and vocational training institution, given that public training institutions do not yet offer accessible training infrastructures. To further spread the business model, Young Africa Mozambique and Light for the World have participated in an exchange visit and conference in Rwanda on inclusive economic empowerment. The accessibility features of the project and the approaches taken can be adapted to other contexts. Light for the World, plans to replicate the practice in government training centres in Mozambique, none of which are currently accessible. GIZ (Gesellschaft für Internationale Zusammenarbeit, Germany) in Namibia is among the organizations that have shown an interest as well. The project has received funding from the European Union (€1.5 million), the Austrian Development Agency (€85,000), and by the implementing organization Light for the World itself (€10,000). The training centres generate a small amount of income and the cafeteria produces some revenues as well.
Pictures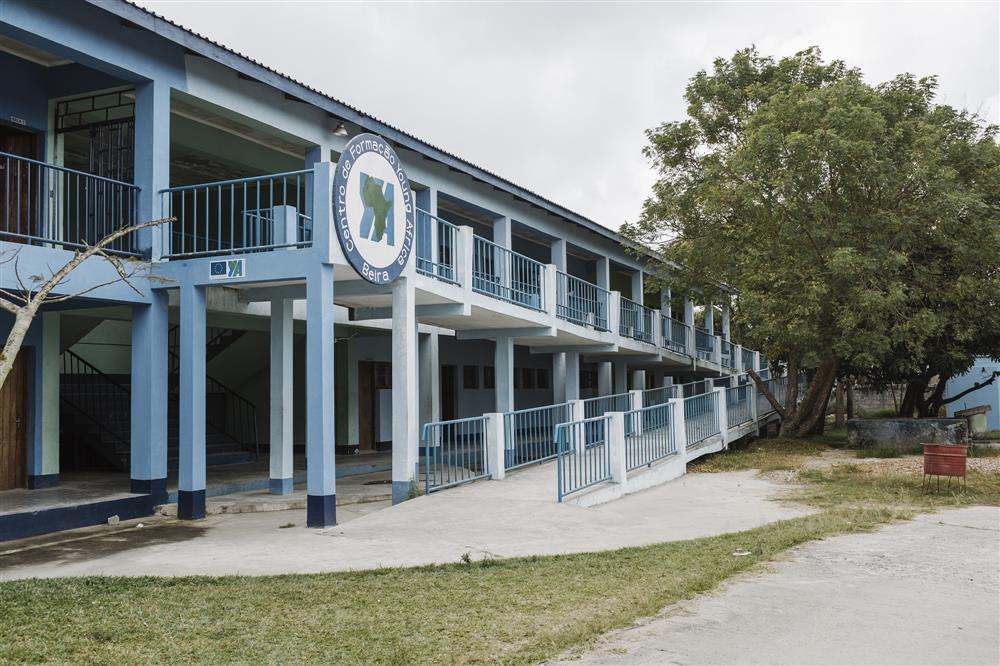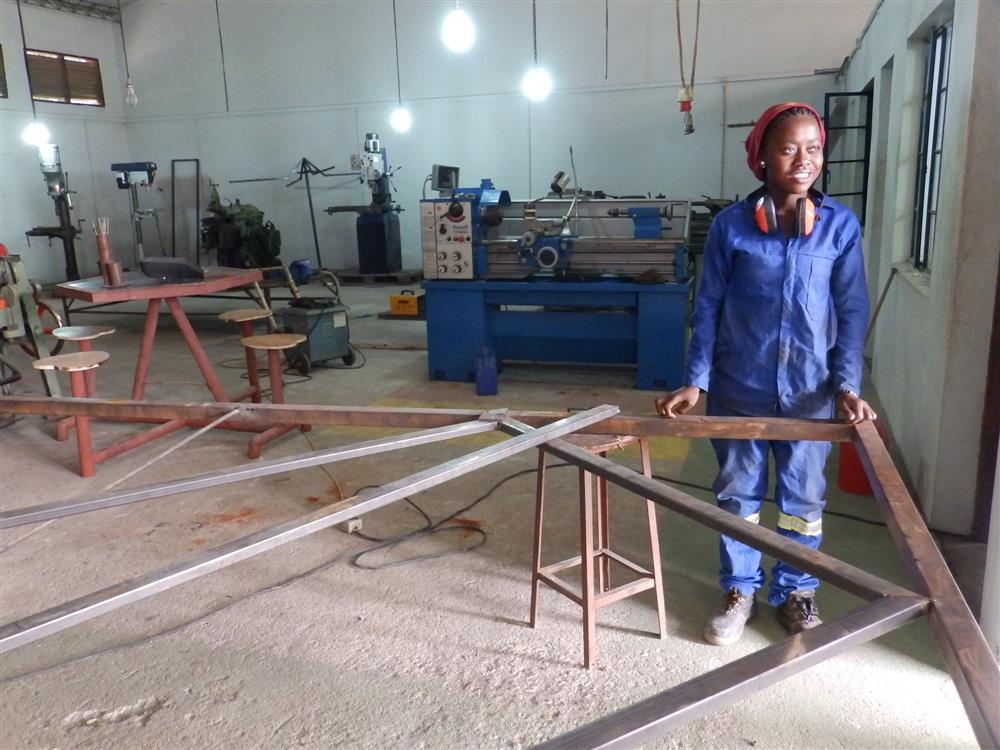 Classrooms are equipped with accessible furniture. © Gregor Kuntscher
Videos
Downloads
THE STORY OF JOAQUIM JOSE CHICHAVA, WELDER
"I want to be my own boss and not depend on others."
My name is Joaquim José Chicava and I am 30 years old. I have a hearing impairment and I live alone. I started a course in civil metalworking in July 2016 and I graduated in December after six months of training. I was then invited to work as a paid intern in Young Africa's Department of Metalwork for three months. At the end of my internship the head of Young Africa's carpentry department contracted me to produce metal structures for furniture, such as school desks and chairs. Following this, I was contracted again by the head of the department to build porches for a church and for several homes. The money I earn from this work allows me to buy food, clothing, and to build my own home. It also allows me to help my maternal aunt and my grandmother. I am currently working on the production of the metal structures for 30 chairs suitable for wheelchair users. With the work I am doing at the moment I am perfecting the skills and knowledge I acquired during my time at the Young Africa training centre. Now that I have these skills, my dream is to open my own business to provide services in the field of welding, such as the production of metal gates, ovens, windows, sheds, and other structures.