Providing free space to develop technological skills for young people at risk
Solution

DIA Inclusive Innovation Lab

Organization

Trust for the Americas

Country of Implementation

Mexico

Region

North America

City

1 space in Santa Caterina University, 1 in Jamaica, 1 in Bogota

Start Year

2015

First published

31.01.2020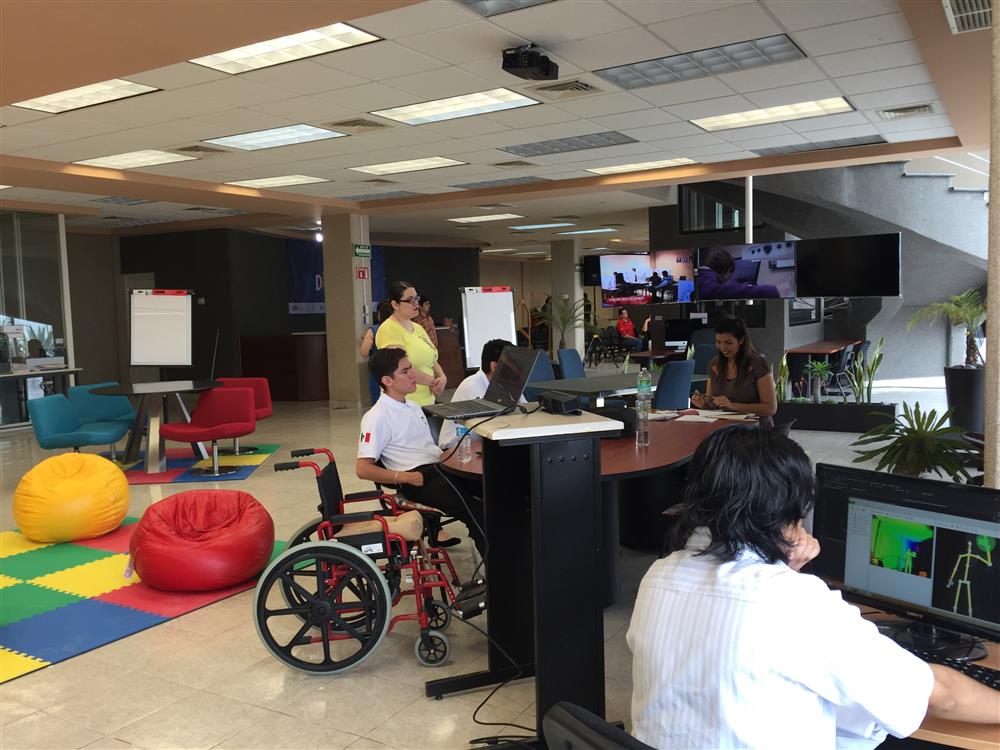 "The lab is a community of driven youth, and we are ready to thrive!" Sugeyry, a 21-year-old lab participant
In 2015, The Trust for the Americas, a non-profit organization affiliated to the Organization of American States, promoting social and economic inclusion in Latin America and the Caribbean, teamed up with Universidad Tecnológica Santa Catarina (UTSC) in Mexico to create the Democratizing Innovation in the Americas (DIA) Inclusive Lab. The lab provides youth with and without disabilities a free space to learn digital and technical skills and to develop new ideas using technology. It offers accessible equipment such as 3D printers and laser cutters, and has seen the creation of over 300 designs, with 40 being awarded seed funding. In 2019, there are labs in Mexico, Colombia, and Jamaica.
Problems Targeted
Young people with disabilities in Mexico often lack access to technical education, with many dropping out due to a lack of accessible equipment or from the stigma that they cannot use or create technology.
Solution, Innovation and Impact
The DIA inclusive Lab provides young people with disabilities and other at-risk youths a free space in which to develop technological skills and where they can create low-cost solutions and innovations. Young people can access adaptive and high-end technologies such as 3D printers, laser cutters, screen readers, and voice recognition programmes to learn, experiment, create, and innovate. The Trust for the Americas chose UTSC as a partner for this project because the university is among very few accessible educational institutions in the region that serves people both with and without disabilities. Since its creation in 2015, the lab has provided training to some 2,000 at-risk youth and opened access to its resources to almost 14,000 people. An example of the kind of innovations created in the lab is Exo-chair, a low-cost technology kit that transforms a manual wheelchair into an electronic one. The number of participants to have accessed the lab increased from 2,306 in 2016 to 5,578 in 2018.
Funding, Outlook and Transferability
The lab is supported financially by UTSC. A UTSC project called POETA YouthSpark, financed by Microsoft and implemented by the Trust, helps with providing participants and other resources. The lab is located within the UTSC premises, which also gives it access to regular maintenance, equipment renovation, and qualified staff. The DIA lab's success has led the Trust to open two more such labs in Kingston, Jamaica and Bogota, Colombia. The lab in Kingston has provided training to over 440 youth and promoted the creation of 130 innovation projects since opening in 2017. It has a focus on solutions for urban challenges, while the lab in Bogota focuses on peace and social reconciliation among people affected by armed conflict. Going forward, the lab intends to form and strengthen partnerships with key allies, such as Microsoft and Cisco.
Pictures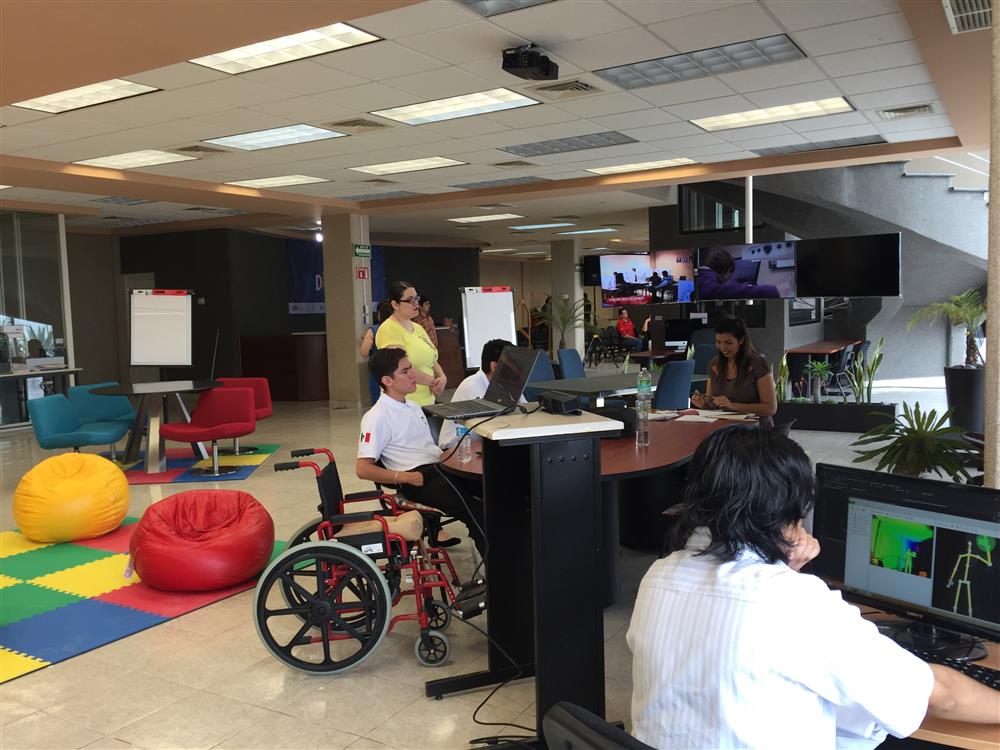 Young people can access adaptive and high-end technologies such as 3D printers, laser cutters, and screen readers.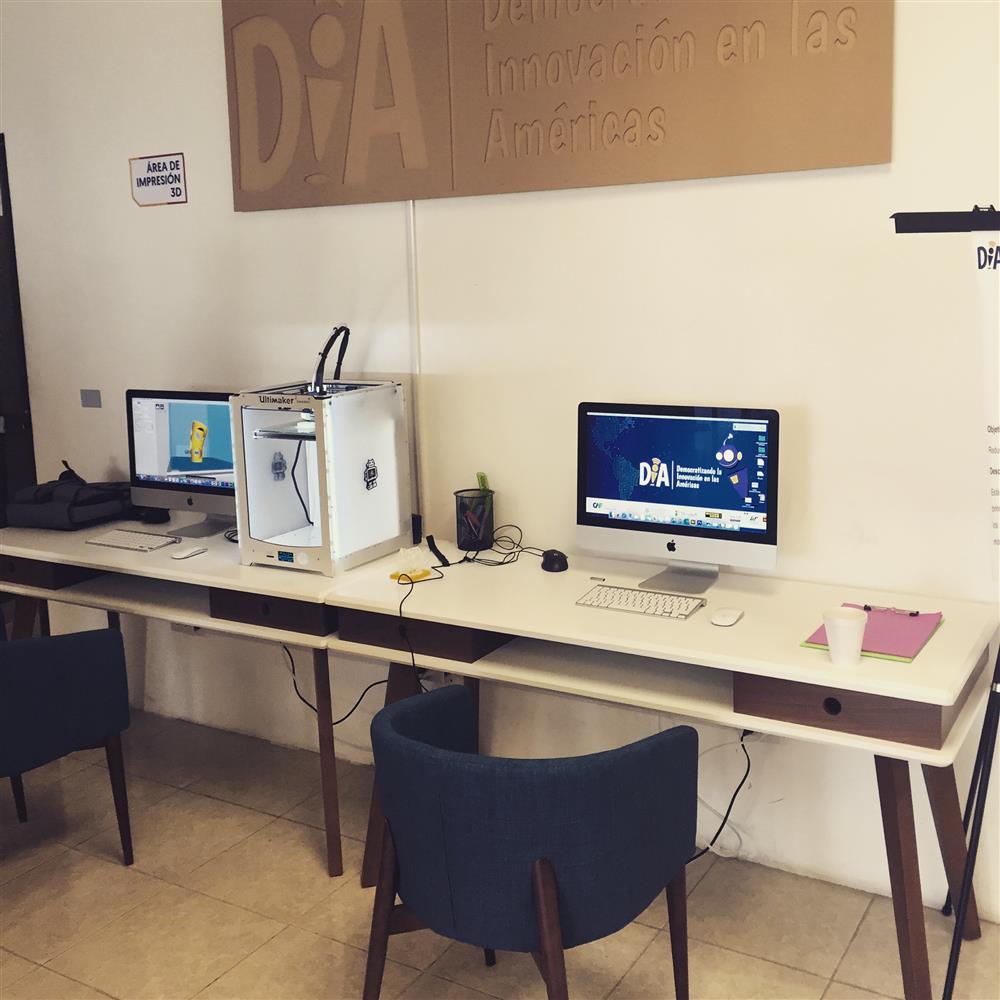 Country of Implementation
Mexico