Improving Deaf Children's Reading Through Technology
Solution

All Children Reading

Organization

IDRT - Institute for Disabilities Research and Training, Inc.

Country of Implementation

Morocco

Region

Africa

Subregion

MENA

Start Year

2016

First published

31.01.2018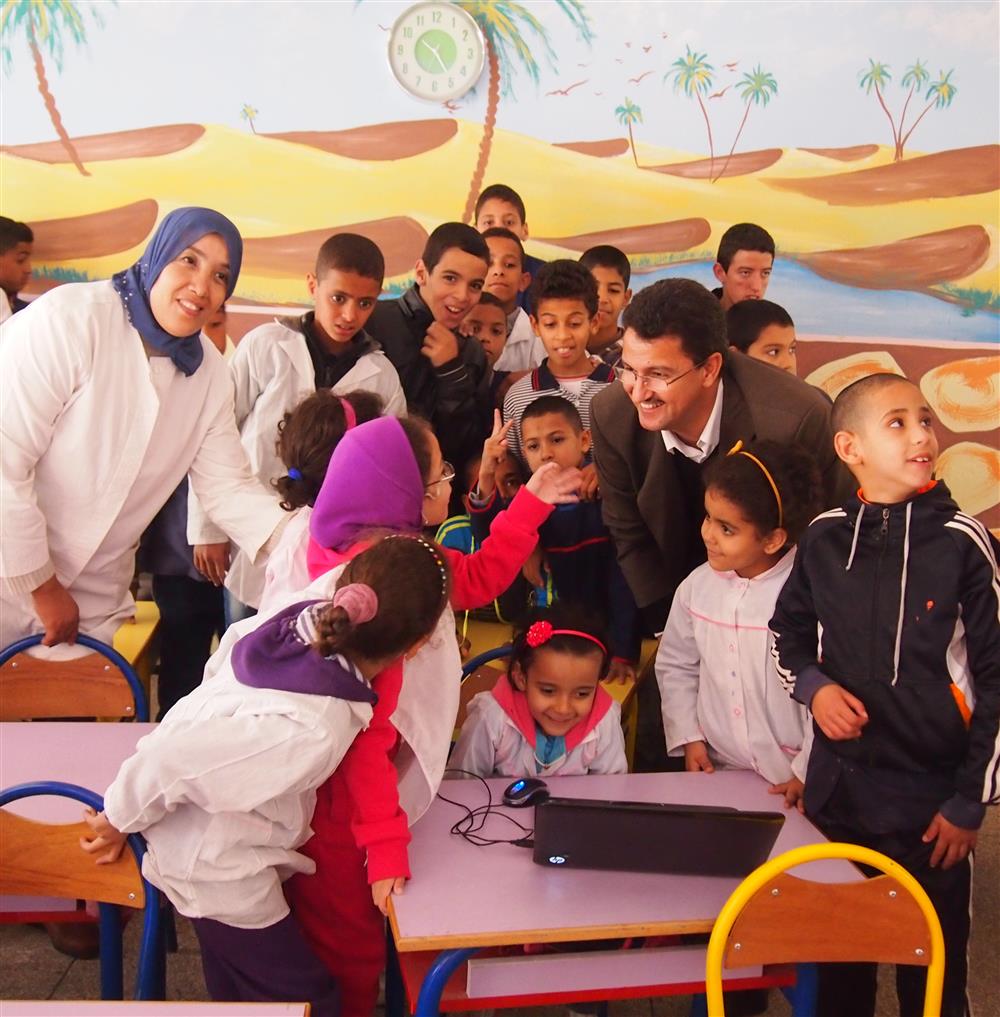 "This software will help me a lot to teach deaf children through games, concepts, graphics, and videos." Maria, an educator at Amal Deaf Association in Fez, Morocco
The Institute for Disabilities Research and Training, Inc. (IDRT) – a U.S. small business based in Wheaton, Maryland – has launched a project called "All Children Reading" designed to provide access to education for deaf children throughout Morocco. The United States Agency for International Development (USAID) has funded the project for three years with additional support from other organizations. It includes documentation of Moroccan Sign Language (MSL), development of assistive software, creation of an Early Grade Reading and Sign Language Assessment for young deaf children, and teacher training. The pilot phase during 2016 has targeted 200 deaf children nationwide.
Problems Targeted
Moroccan children who are deaf or hard of hearing face major obstacles in getting an education; approximately 85 per cent do not attend school and many, especially girls, are kept at home. In addition, Moroccan Sign Language (MSL) is only poorly documented and used.
Solution, Innovation and Impact
Before the start of the project, documentation of MSL signs was minimal, and MSL was mostly unrecognized as a language. IDRT put together an international team of Arabic linguists; native signers; specialist in the assessment of deaf children; Ministry of Education, USAID, and World Vision representatives; Early Grade Reading Assessment (EGRA) adaptation specialists; deaf educators; interpreters (English, Arabic, MSL); and local officials. IDRT has developed software that helps teachers and parents easily create and publish MSL-supported educational materials, instead of working with handwritten notes as was previously. Furthermore, a sign language-friendly Early Grade Reading and Sign Language Assessment has been created to make evaluations standardized and comparable. Assistive technology software enables users to create their own MSL instructional materials, and online software for gathering regional videotaped sign language variations has been introduced. The project has now documented over 2,000 MSL signs, created and distributed the software nationwide, and has linked deaf associations/schools for better cooperation. In addition, teachers, parents, the Ministry, deaf association representatives, and other stakeholders have been invited to use the software and its instructional techniques.
Funding, Outlook and Transferability
IDRT is working with ten schools for the deaf across the country. Most of the teachers and administrators within each school attend the trainings and have received the developed software for free as well as computers, printers, and projectors. This teacher training has radically altered pedagogical strategies. As a result, many schools throughout the country have begun to ask for the software, and distribution and teacher training are currently underway. Initially, the project aimed only to create an EGRA and develop one piece of software, but due to its impact and support, the scope of activities has increased approximately fivefold. The original software product is expanding, and more is being built; and the number of schools participating in training and receiving the software continues to grow. The project is currently funded by USAID with an in-kind 5 per cent contribution by IDRT. Project staff and other stakeholders within Morocco have volunteered their time to reach out to non-project deaf associations for purposes of training, software distribution, and deaf education advocacy.
Pictures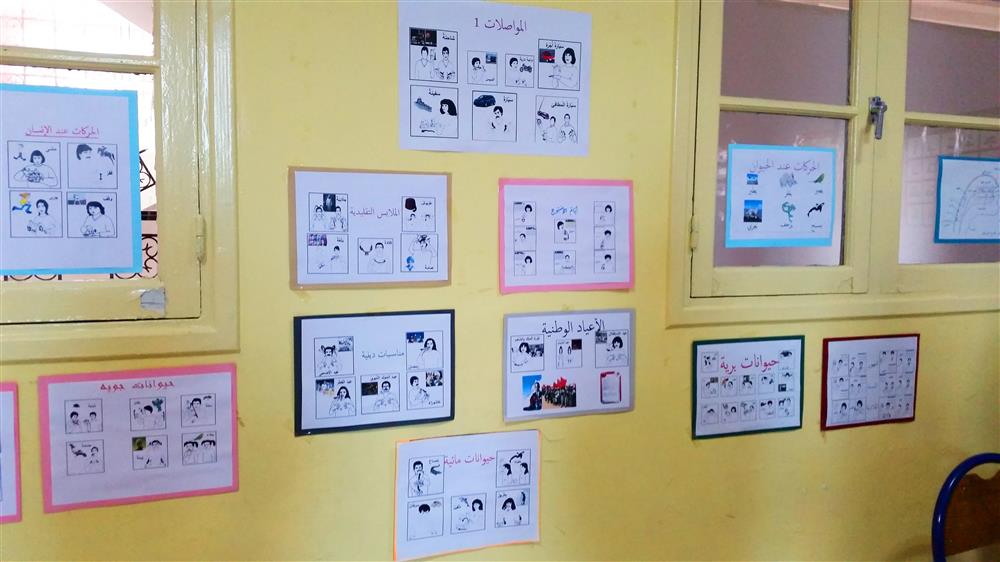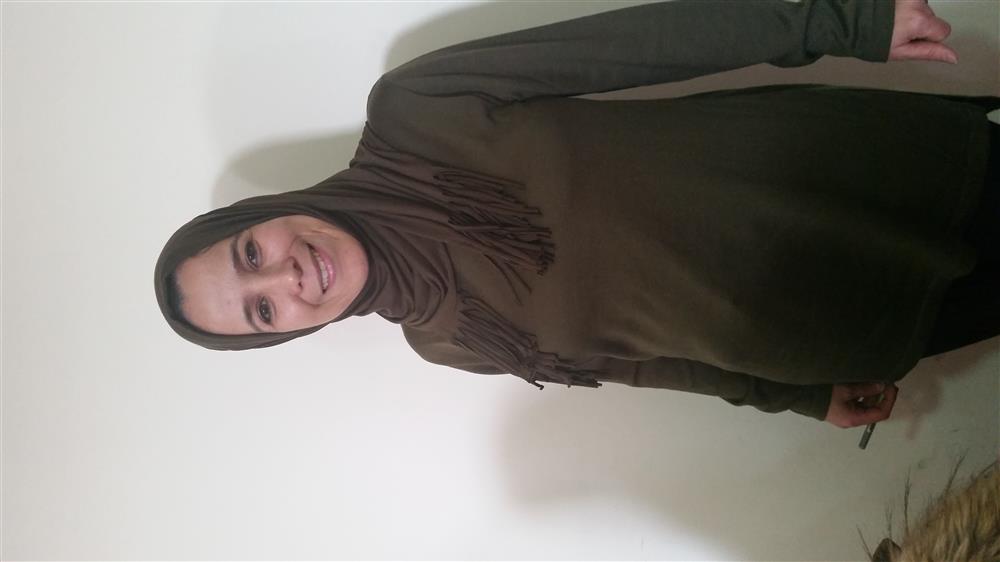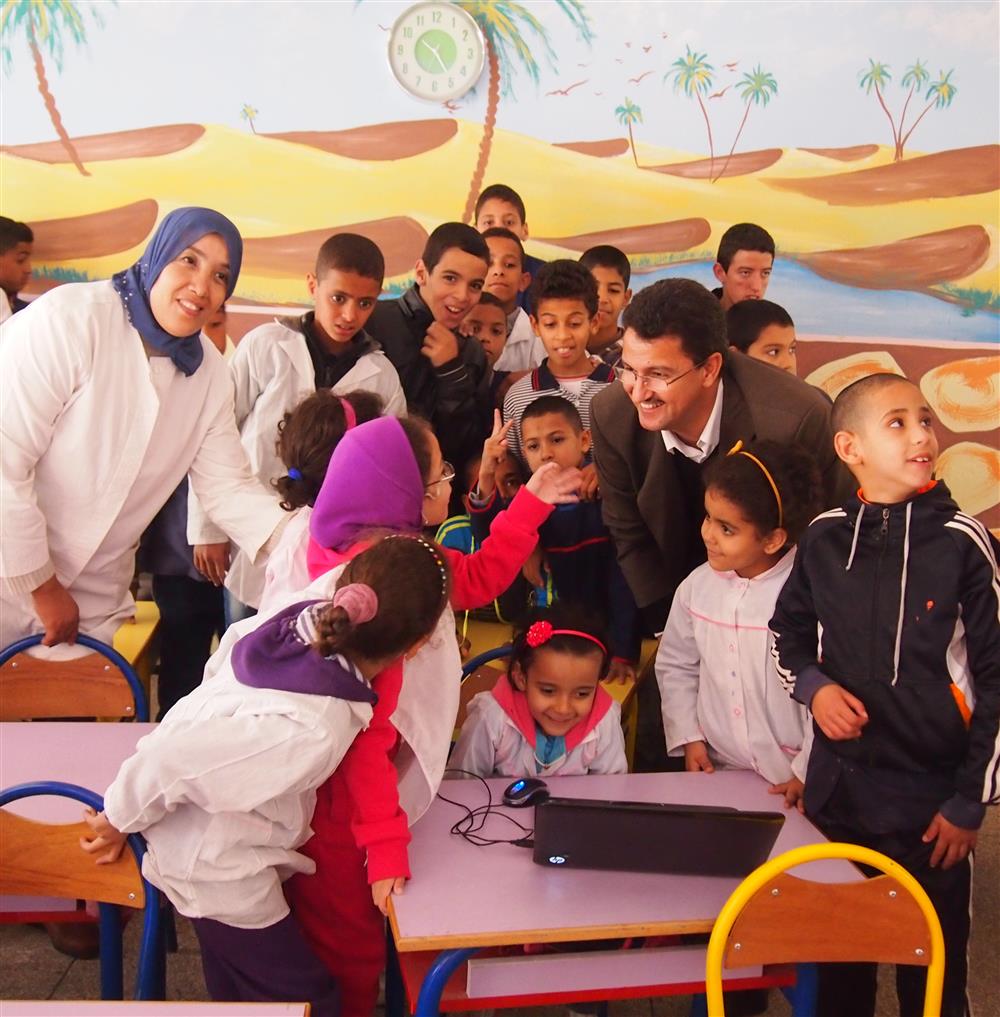 Children seeing the training software for the first time.
Videos
Downloads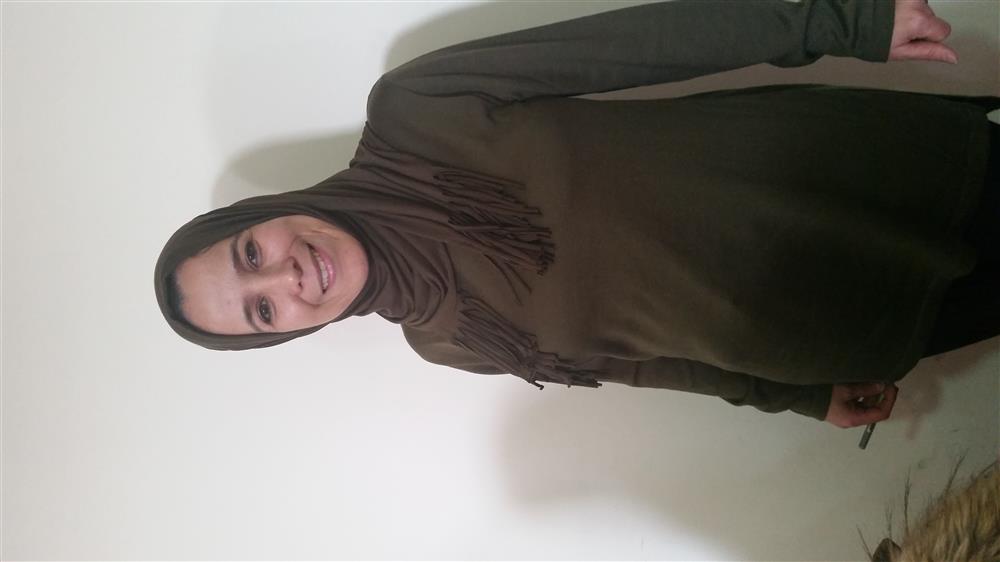 THE STORY OF FATIMA MAGHZAZ, TEACHER
"I created an Arabic reading book in sign language."
My name is Fatima Maghzaz, and I am a teacher at the Fatima Timouria School in the city of Berrchid, Morocco. I currently have ten deaf students in my class of various ages. Working with deaf students is difficult but fascinating at the same time. Recently, I attended a teacher-training workshop in Rabat, Morocco, conducted by the Institute for Disabilities Research and Training, during which I learned a great deal and received a lot of information that will facilitate my work as a teacher. I put in a lot of effort and time developing teaching materials for my students. For example, I recently spent almost six months to create a little Arabic reading book, but when I saw the Dictionary and the Publisher in "Moroccan Sign Language Clip and Create" – the software developed by IDRT – I was astounded! If I had that software before, the work I did in six months could have been done in two or three weeks. But, as they say, "It is better late than never." I can't wait to get my copy of the next software version release and begin developing other books for my students. I want to thank Dr. Corinne Vinopol, the Project Director, for her professionalism and kindness and all workshop presenters. You have made my task much easier!