Job-matching based on coaching for students with disabilities and company-partnering
Solution

myAbility Talent® Programme

Organization

myAbility Social Enterprise GmbH

Country of Implementation

Austria

Region

Europe

Subregion

Western Europe

Start Year

2016

First published

13.01.2021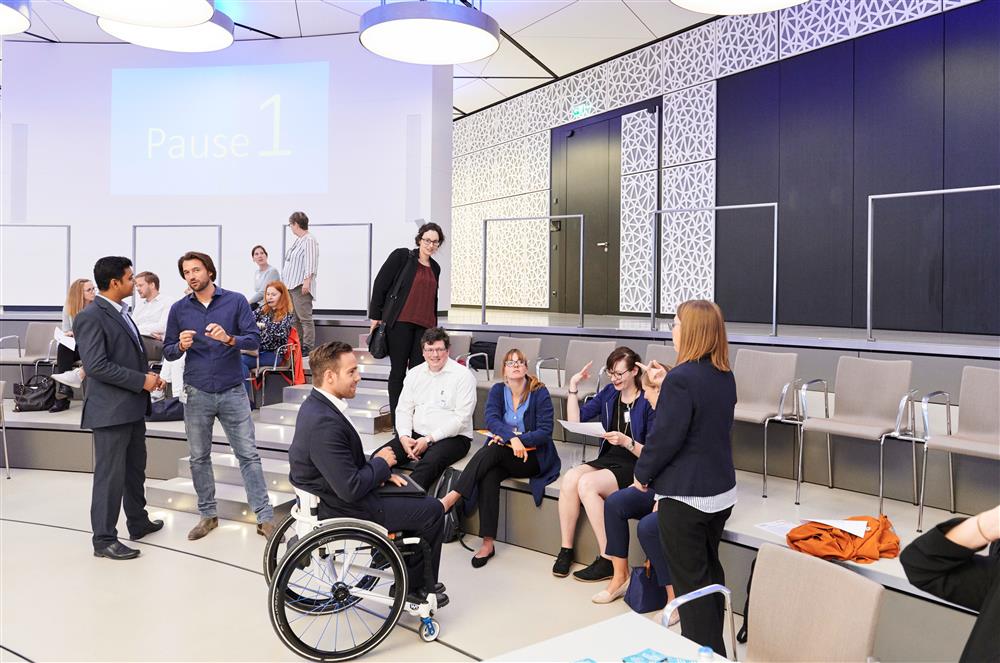 "Through the programme participants are able to gain insights into the varied everyday working life." Johannes Zimmerl, Head of HR at REWE
myAbility is an Austrian social enterprise offering strategic consultancy services to companies on disability inclusion. It operates in Austria, Germany and Switzerland. The myAbility Talent® Programme is a career programme that aims to bring together students and graduates with disabilities and companies. The students receive coaching and exposure to companies through networking and job shadowing. From 2016 to 2020, 52 jobs have been created, 130 Talents trained and over 200 employees sensitised.
Problems Targeted
Students and graduates with disabilities often face unconscious bias from employers, which makes it difficult to find employment.
Solution, Innovation and Impact
myAbility works with graduates and students with disabilities or chronic illnesses, with a focus on economic and technical field of studies. Following a selection process, chosen participants, called 'Talents', receive presentation and empowerment trainings, one-on-one career coaching, expert subject input, and career workshops. Simultaneously, myAbility meets with partner companies, offering advice and inclusion training as well as preparing staff for the job shadowing part of the programme. Companies and Talents attend matching events, where they undertake short interviews and where job shadowing is arranged. At the end of the programme there is a celebration event, at which Talents receive certificates followed by a programme evaluation. From 2016 to 2020, myAbility has arranged 1,620 coaching hours and 720 job support days. Of the 130 Talents who have completed the programme, 52 have started work or have received offers from participating companies.
Funding, Outlook and Transferability
The programme is financed by the participating companies, which receive benefits such as sensitisation, advice, support, and recruitment opportunities. Participation in the programme is free for the Talents. The programme started in Vienna and has been successfully replicated in Zürich and Berlin and Munich. In 2021 the programme will be conducted also in Frankfurt and Hamburg (tbc). myAbility is looking to replicate to other European countries in the near future. There is a structured approach to replication, which consists of assessing the needs of the two main target groups in the new market area, developing a pilot project, and evaluating and standardizing for further roll-out.
Pictures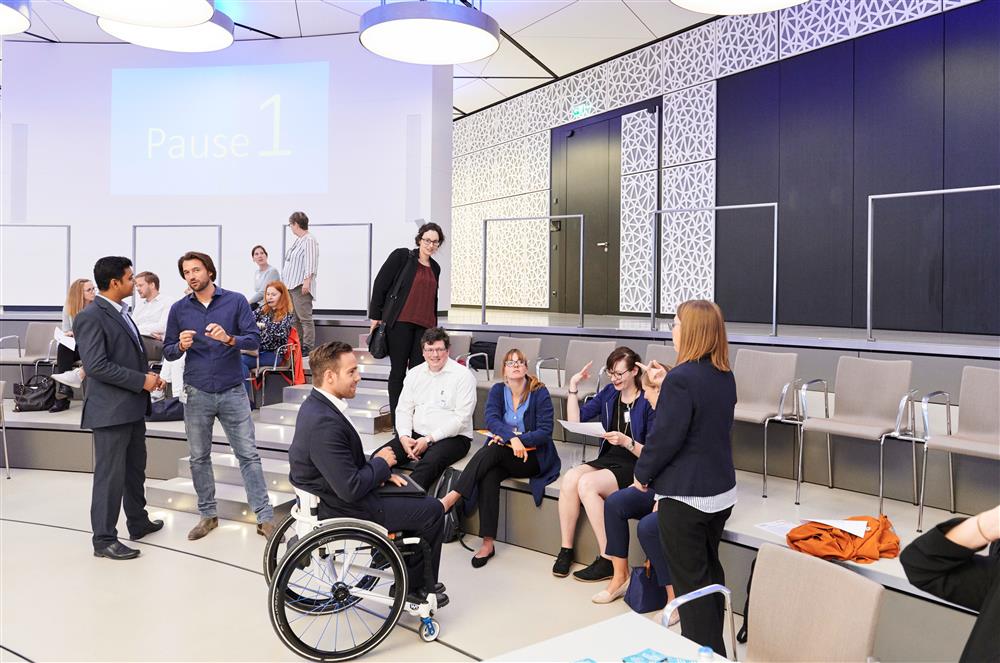 Talents take a break during a job support day in Munich.
Videos
Downloads