Sharing the accessibility information of points of interest using apps and crowd sourcing
Solution

Bmaps app

Organization

Mirairo Inc.

Country of Implementation

Japan

Region

Asia & Pacific

Subregion

Southeast Asia

Start Year

2015

First published

31.01.2018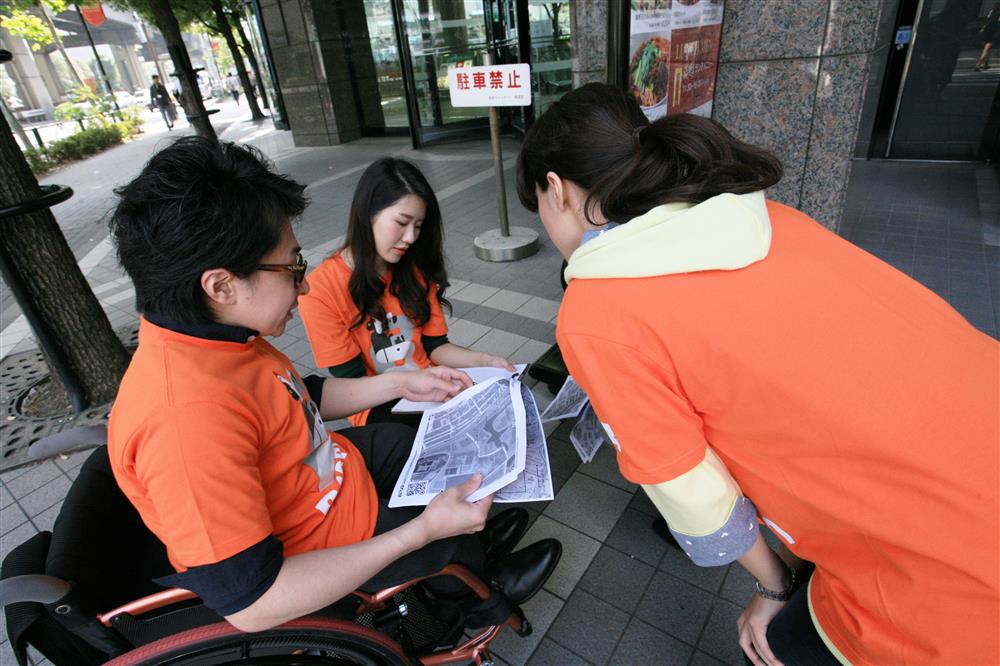 "With Bmaps, I can check the number of steps and the overall accessibility of facilities beforehand. The reviews by other users make me feel assured and encouraged to go out." Mr. Issei Kizu, a Bmaps user
Mirairo Inc. is a private Japanese company based in Osaka that has developed Bmaps, a smartphone application with a screen reader function that collects and shares information on the accessibility of Japanese points of interest through crowd-sourced uploads. In less than year some 67,000 locations have been uploaded.
Problems Targeted
Persons with disabilities often face difficulties in finding information on the accessibility features of facilities (restaurants, shops, public facilities, etc.), which is crucial for their mobility and comfort.
Solution, Innovation and Impact
Mirairo works in the field of universal design and accessibility, and in 2016 it launched a smartphone application with a screen reader function for collecting and sharing information on the accessibility of points of interest for persons with diverse needs including persons with disabilities, older persons, and tourists. It is the first smartphone application in Japan that includes accessibility information for a range of users. Bmaps can be downloaded for free on both Android and Apple and is available in Japanese, Spanish, and English. It offers a range of information, including an overall assessment of a location, height and number of steps, floor flatness, toilets, acceptance of service dogs, and more. Users of the application can rank the locations and upload pictures, encouraging the establishments to increase their rating by improving accessibility. The app also includes a city competition feature whereby users can see which cities have more spots with accessibility information, thereby encouraging local governments to improve accessibility themselves. Since April 2016 over 67,000 locations, mainly in Japan, have been uploaded by more than 4,600 users.
Funding, Outlook and Transferability
Bmaps has been rolled-out in cities across Japan; and since it is based on Google Maps, it can be used anywhere in the world. Spots have been logged in China, Korea, India, Thailand, Vietnam, France the UK and the US. Prior to the United Nations Habitat III Conference held in Quito, Ecuador, in October 2016, accessibility information on 1,377 locations in Ecuador was collected on the app and was featured as part of a conference presentation. Even more recently, the Cabinet Office of the Japanese Government has selected Bmaps as one of the trial projects to be tested in preparation for the 2020 Olympics/Paralympics in Tokyo. Bmaps is supported financially by a grant from the Nippon Foundation, a Japan-based philanthropic organization that focuses on education, social welfare, and public health in over 100 countries. To increase sustainability of the application, Mirairo is working with private companies to gain sponsorship of the app.
Pictures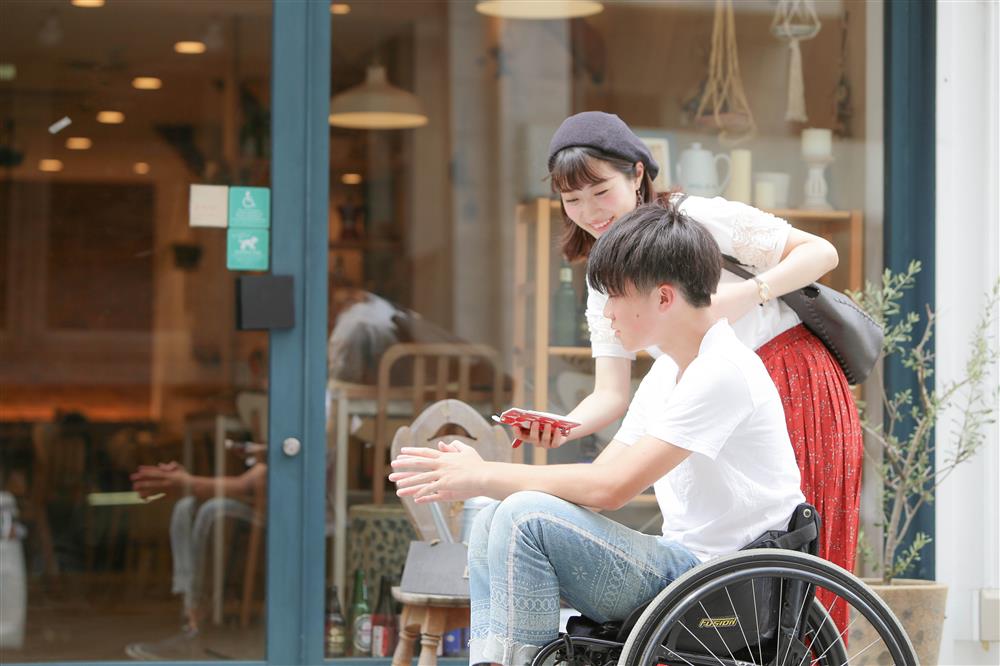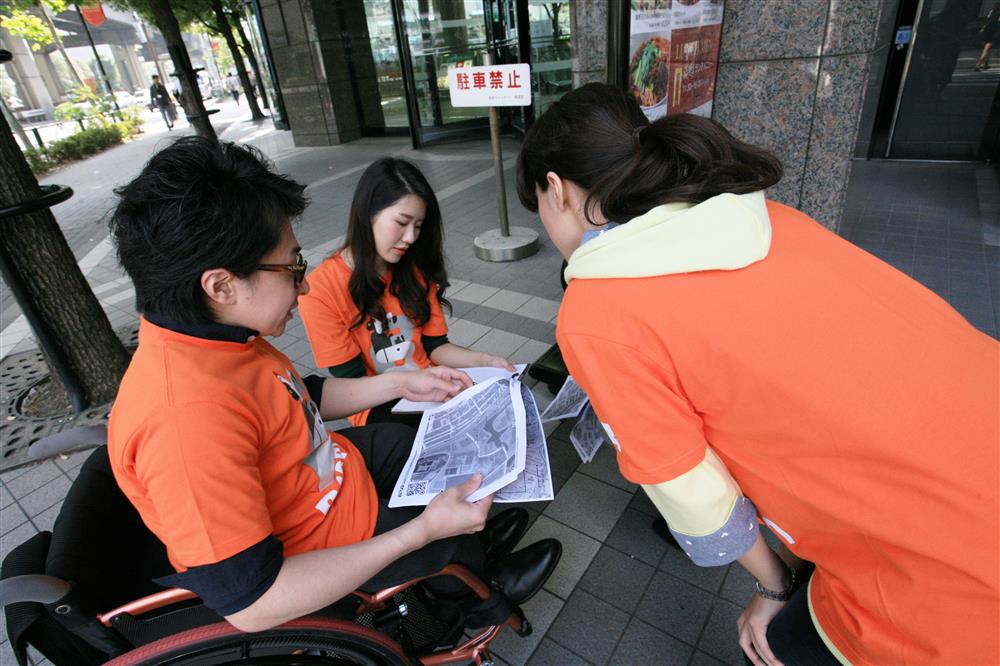 Based on Google Maps, Android, and IOS, Bmaps can be used in any country in the world.
Videos
Downloads
THE STORY OF ISSEI KIZU, BMAPS USER
"Bmaps has enabled me to be out and about with peace of mind."
My name is Issei Kizu and I live in Tokyo. I have a congenital disease that makes my bones fragile; they are prone to break and bend easily. I use a lightweight electric wheelchair to go out. During my free time I take great pleasure in visiting new places and trying popular restaurants. As a wheelchair user, however, I used to give up trying to enter certain places because of steps, to my disappointment. With Bmaps I can check the number of steps of the places I want to visit in advance, so now I don't have to wait until I reach my destination to find out if it is accessible or not. It is particularly helpful when I go out with another wheelchair user, as we wish to move around by ourselves without having to ask for assistance. The reviews by other users make me feel assured and encouraged to go out. I make it a rule to log the accessibility information of the places I could enter, hoping it will help others like me. Bmaps has enabled me to be out and about with peace of mind. As a suggestion, it would be even better if Bmaps users could communicate with each other on a common platform, as this kind of interactive feature would be very useful in exchanging more detailed information and connecting Bmaps users.