People with intellectual disabilities train peers to use digital media and ICT
Solution

PIKSL Mobil

Organization

PIKSL - Living in the community gGmbH

Country of Implementation

Germany

Region

Europe

Subregion

Western Europe

City

Düsseldorf

Start Year

2014

First published

31.01.2020
"PIKSL Mobil breaks down barriers and puts people with a high need for support in contact with technologies." A PIKSL Mobil beneficiary
PIKSL is a social enterprise in Düsseldorf, Germany, which runs projects to support people with intellectual disabilities. In 2014, PIKSL launched PIKSL Mobil – a peer-to-peer teaching approach whereby people with intellectual disabilities teach other persons with disabilities and seniors living in residential facilities to use digital media and information and communication technologies independently. Three two-hour courses are held weekly, which involve around 250 people per year.
Problems Targeted
People with learning difficulties and senior citizens are often excluded from the use of information and communication technologies, creating a vast digital divide, especially affecting those who live in supervised accommodations.
Solution, Innovation and Impact
PIKSL Mobil was developed by people with intellectual disabilities who identified training and education needs that had not been covered by traditional education facilities, such as adult education centres. People with intellectual disabilities were trained by PIKSL in using digital technology and how to train others, such as how to use mobile phone and computer applications. The trained trainers collect a backpack from PIKSL with technical equipment, including a router, tablet computers, and headphones, and then proceed to residential facilities and senior citizen centres. There, they offer a short introduction to the devices before giving one-to-one training, for example, on how to use news sites, play games, and make video calls. Instead of a fixed training programme, content is based on the needs, abilities, and pace of each participant. As of 2019, ten trainers with intellectual disabilities are training groups of up to eight people living in homes for the elderly and in communal residential facilities for people with intellectual disabilities and people who have suffered brain damage.
Funding, Outlook and Transferability
The Federal Ministry of Family Affairs, Senior Citizens, Women, and Youth together with the German Association of Organizations for Seniors fund the PIKSL Mobil services offered in facilities for seniors. Funding for the In der Gemeinde leben programme for those living in residential facilities comes from PIKSL's own budget. PIKSL Mobil is part of the educational catalogue of PIKSL Laboratories. In 2019, the laboratories are being scaled to establish a nationwide network of Inclusive Education locations. Going forward, PIKSL Mobil hopes to provide digital education for people with disabilities and senior citizens throughout the country.
Pictures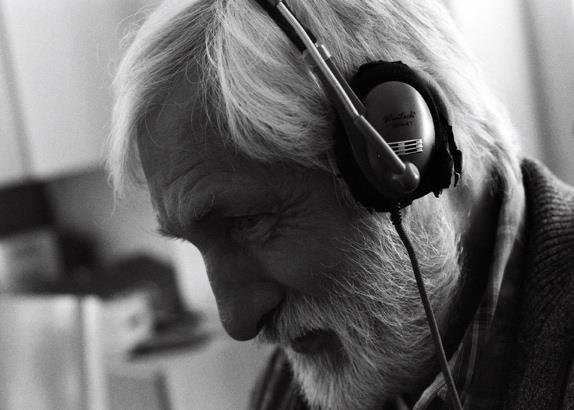 People with intellectual disabilities are trained by PIKSL in using digital technology and how to train others. © Benjamin Freese
Videos
Downloads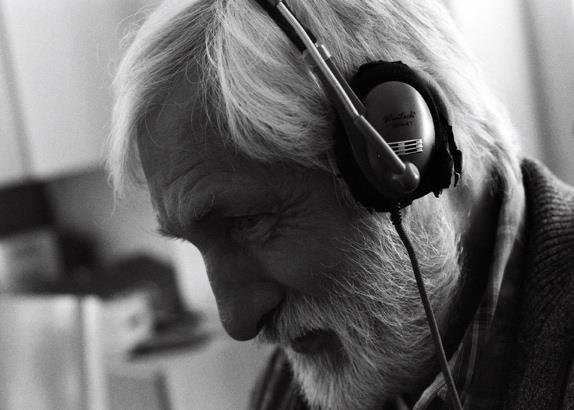 THE STORY OF DIETER KWIATKOWSKI (61), USER OF PIKSL MOBIL
"I like to travel via my tablet to countries where you speak Spanish, French, and Italian."
I live in the Haus am Falder dormitory in Düsseldorf with 13 other people. This is a home for people who are affected by an accident, a stroke, or a similar condition that causes sudden damage to the brain. In various ways, I can learn again the things that are important for an independent and self-determined life. In 2011 the PIKSL laboratory opened a location in Düsseldorf where digital barriers are being broken down in the environment for people with and without disabilities. Since 2014, the PIKSL lab has also come to our dormitory in order to reach people with acquired brain damage. People like me, who cannot go to the PIKSL lab, are visited by PIKSL experts. They help me and my roommates to explore the digital world with tablet computers. In this way, we can participate in the digital life. For me, this means that once a week I can rediscover the world through travel reports on YouTube. For example, I like to travel via the tablet to countries where you speak Spanish, French, and Italian. I don't know why, but after that I always speak Spanish very well, although I didn't learn the language at school. I also like to watch documentaries about culinary specialties. Did you know that you have to pay several hundred euros for a kilogram of fillet of Japanese Wagyu beef?