Smart technology supporting persons with intellectual disabilities staying at home alone
Solution

Smart Living

Organization

LADD Inc.

Country of Implementation

United States of America

Region

North America

Start Year

2017

First published

10.02.2023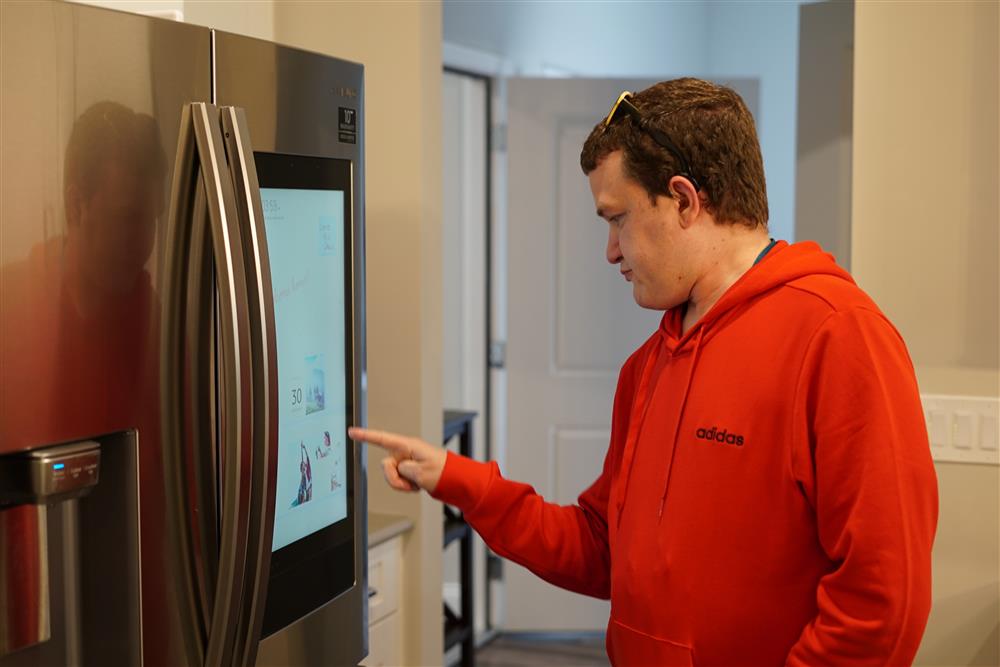 "LADD's Smart Living is the future of service delivery for adults with disabilities." Brad Wenstrup, US Congressman, Ohio
LADD is a for-profit service provider based in Cincinnati, Ohio. Starting in 2017, LADD has introduced Smart Living, combining a human support system with adequate smart home technologies such as temperature regulations, fully accessible bathrooms, and kitchens using Universal Design appliances. In addition, permanent staff training is a key success factor. The focus is on persons with developmental disabilities with the goal to allow users to stay in their home environment. Between 2017 and 2022, Smart Living has benefited over 50 individuals.
Problems Targeted
Service providers often lack the resources and staff to support persons with developmental disabilities to live independently in their communities.
Solution, Innovation and Impact
Smart Living aims to reduce the number of in-person staff required to support people with developmental disabilities to live independently in their own homes. It allows virtual staff to support a person's daily life and to monitor their safety using smart technologies, like supply dashboards. Home technologies can include beds that alert staff in case of a seizure, and wearables, such as a smart watch that ensures the person receives support if they get lost. Nevertheless, there is always a human back-up service in case of emergencies. Staff members use data to customize the system to the individual beneficiary and to anticipate needs. Smart Living can be installed wherever there is an Internet connection and is compatible with many different devices. LADD has built eight smart homes in Cincinnati, Ohio, as part of a Smart Living pilot, which has served over 50 beneficiaries. Of these beneficiaries 90 per cent have highlighted the LADD staff's ability to train them with skills, which have increased their own independence.
Funding, Outlook and Transferability
LADD raised 74 per cent of its total revenue ($9 million) from the state of Ohio and 26 per cent ($3.17 million) from private capital to build the smart homes that are part of the Smart Living pilot project. The cost of providing support services to the beneficiary are typically covered by Medicaid, a federal and state programme that helps with health care costs. LADD aims to support 100 individuals in Ohio by the end of 2022 through Smart Living. From 2023 onwards the organization plans to implement the system in other states across the country. The organization will also partner with more technology firms to expand the number of smart devices that work with the system.
Pictures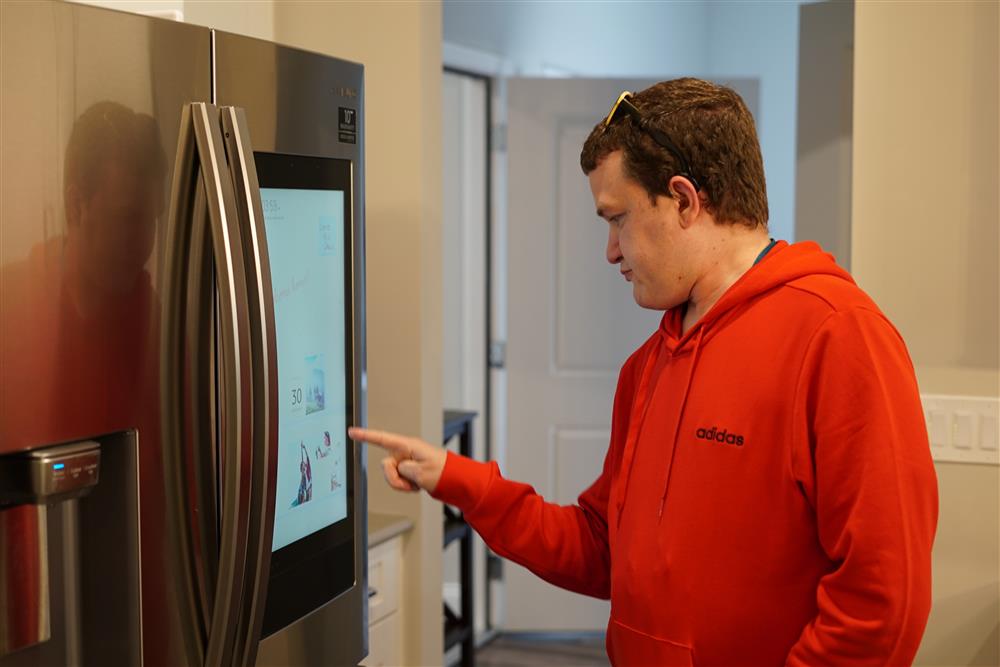 "Smart Living" combines personal care with smart home technologies and virtual support.
Downloads