Expanding a chain of coffee shops run by Deaf young people
Solution

I Love Coffee

Organization

I Love Coffee

Country of Implementation

South Africa

Region

Africa

Subregion

Subsaharan Africa

City

Cape Town and Johannesburg

Start Year

2015

First published

13.01.2021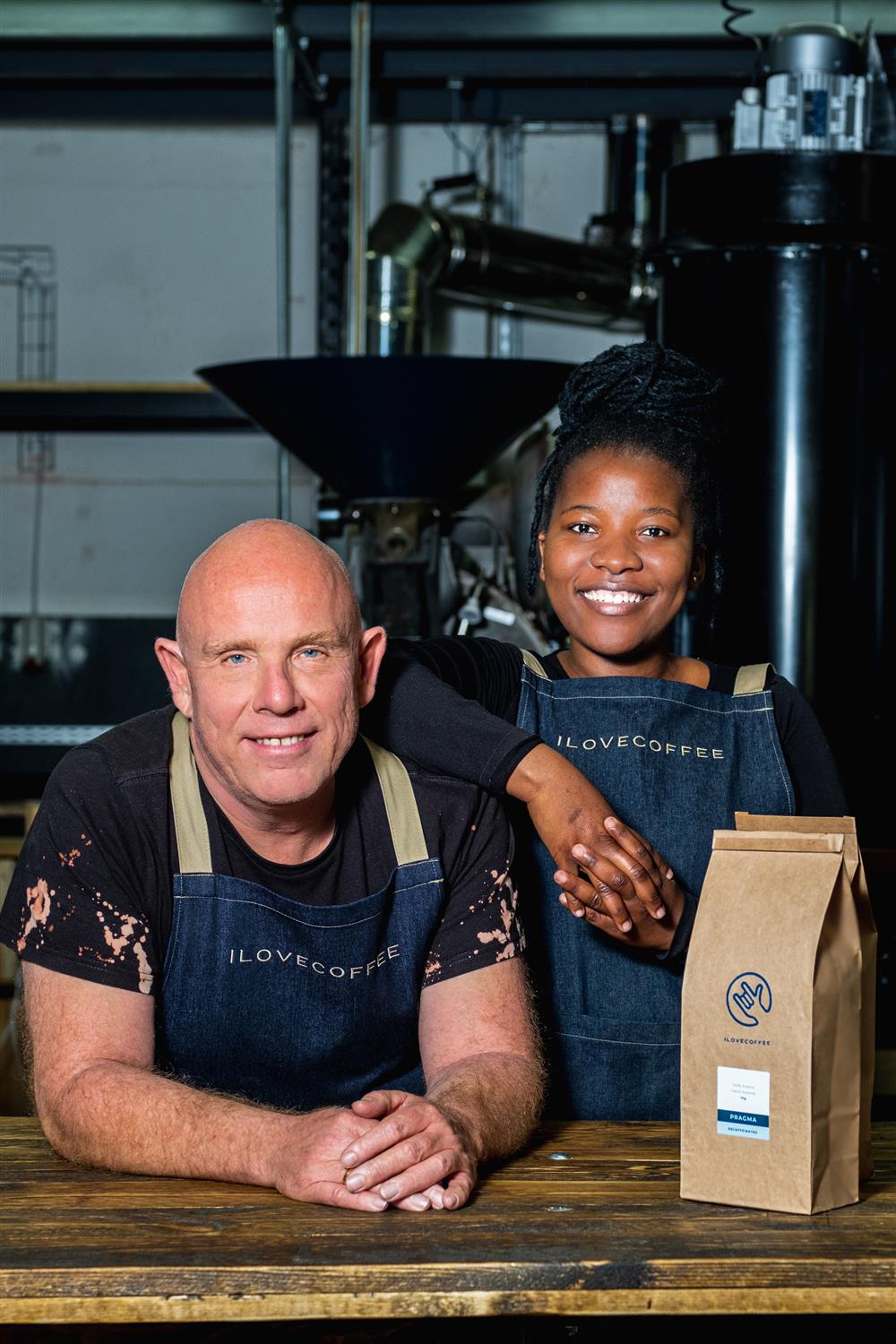 "Receiving training in sign language made me want to be a trainer and create jobs in my community." Sisipho Dumse, barista and future accredited trainer
I Love Coffee is a social enterprise based in Cape Town, South Africa, that is building a chain of coffee shops and operates a coffee roastery run by Deaf young people. Employees receive barista and hospitality training, along with support for accessing other services, such as banking and social services. There are ten locations across Cape Town and Johannesburg, including both public and in-office locations. In 2020, I Love Coffee has 26 employees, and it plans to operate 40 cafés soon.
Problems Targeted
There are very few employment opportunities for young Deaf persons in South Africa.
Solution, Innovation and Impact
I Love Coffee is geared towards the employment of Deaf young people by providing training in health and safety, coffee production, and customer service. All hearing staff are also trained in sign language. There is a defined career pathway within the organization for employees identified for promotion, including accredited facilitation training, trainer development, and management training. I Love Coffee opened its first café in 2016 employing three staff; in 2020 there are 26 people working for the company, 80 per cent of whom are Deaf. Between 2016 and 2020, I Love Coffee has opened ten outlets. I Love Coffee is in the process of accrediting its training programme and has partnered with industry leaders to ensure that its programme fulfils the specific needs of the hospitality industry. While training and operating practices are deaf-specific, the organization ensures that its training is in accordance with industry norms so that staff can work in the general hospitality industry as well.
Funding, Outlook and Transferability
I Love Coffee aims to be self-sufficient and is supported by the SAB Foundation and the Branson Centre of Entrepreneurship. Equipment is funded through Enterprise Development grants or loans; and income from the coffee shops covers salaries, utilities, and operating expenses. In 2020, I Love Coffee completed the construction of a new operational facility hosting a coffee roastery, central kitchen, and training infrastructure. As a social enterprise, I Love Coffee plans to reinvest all profits into the growth of the organization. From 2015 to 2020 the company has scaled from one to ten locations and is now looking to scale further both nationally and internationally through a social franchise model.
Pictures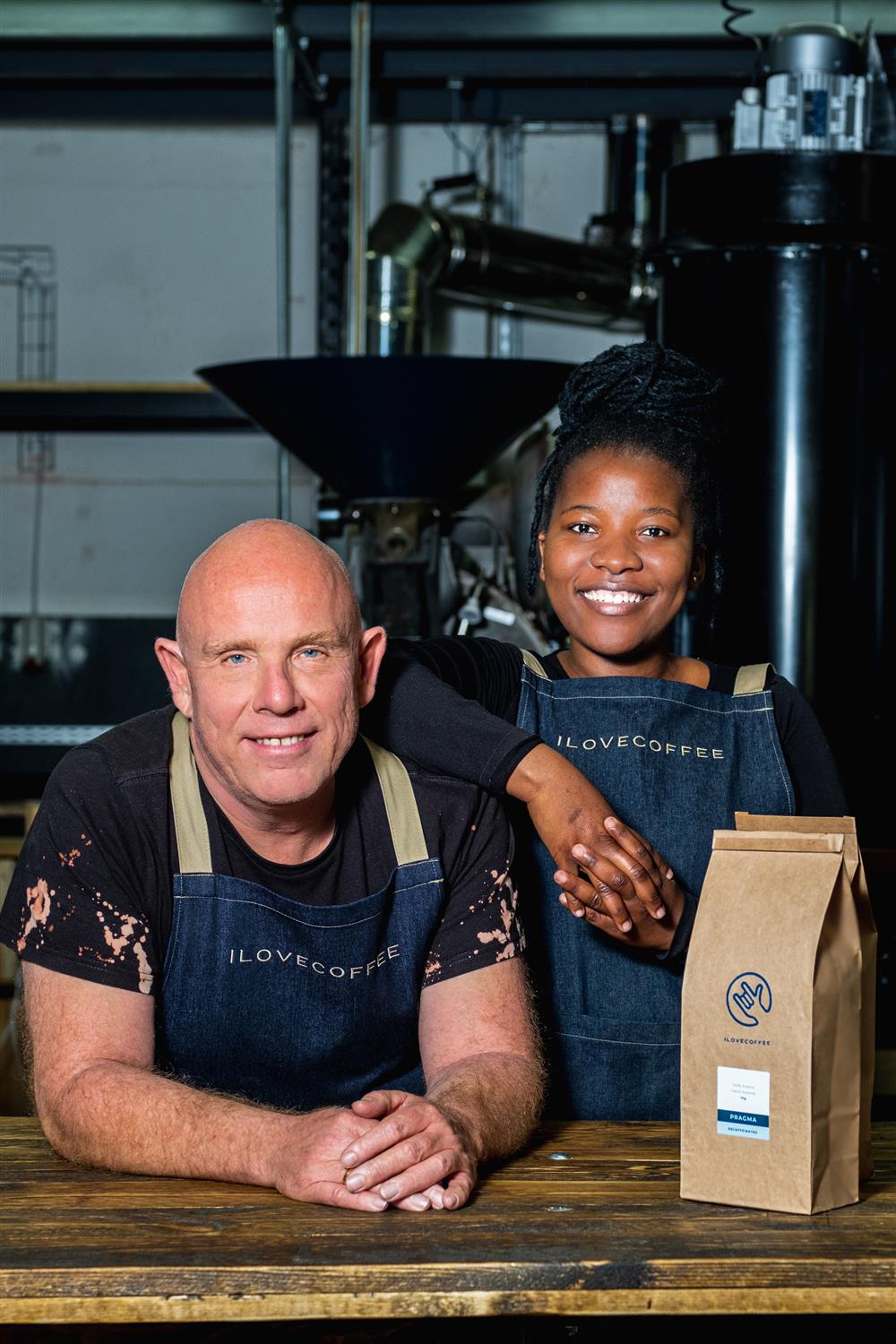 Two happy members of the I Love Coffee staff.
Videos
Downloads
Region of Implementation
Africa