Facilitated self-advocacy groups for people with Down Syndrome
Solution

My Voice, My Society – Voice+1

Organization

Down Syndrome Association

Country of Implementation

Turkey

Region

Europe

Subregion

MENA

Start Year

2017

First published

10.02.2023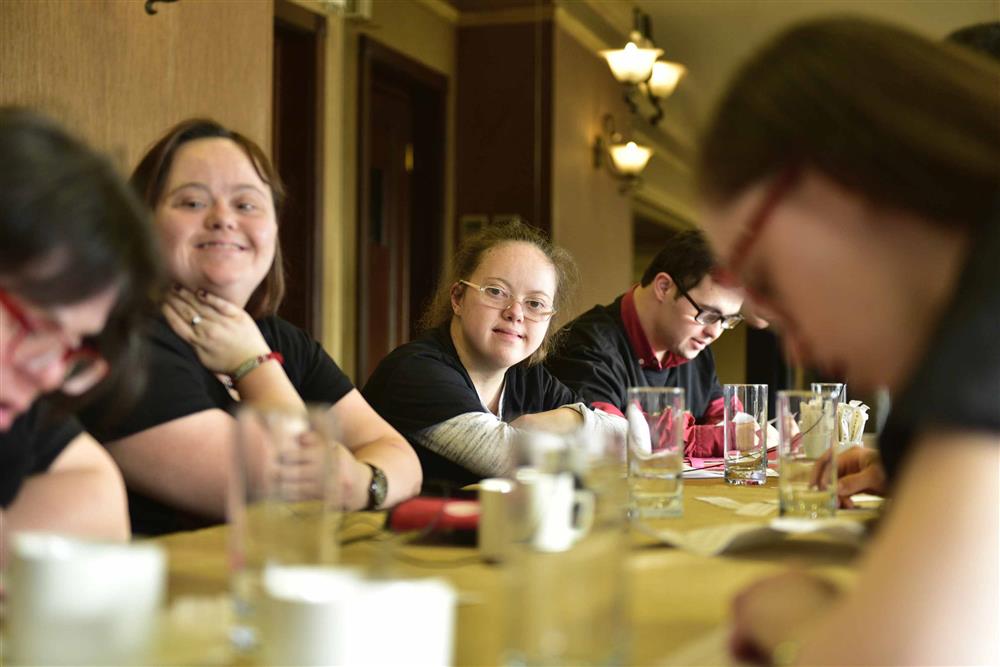 "We are going to defend our rights. We are going to say we are not afraid of anyone. It's an amazing thing." Betim Gizem Erçayan, Voice +1 Self-advocate, Turkey Down Syndrome Association
In 2017 the Down Syndrome Association of Turkey, an NGO headquartered in Istanbul, launched the self-advocacy group called Voice+1. It is focused on persons with Down Syndrome who meet regularly to discuss topics on which they wish to advocate, supported by facilitators. Between 2017 and 2022 the group has grown to a total of 27 self-advocates in five cities across the country, and Voice+1 has successfully established a Down Syndrome Research Commission in Parliament.
Problems Targeted
Many people with Down Syndrome do not know their rights or what action to take if those rights are violated, and consequently may end up having little say in determining their own lives.
Solution, Innovation and Impact
The model was started thanks to training received from Down Syndrome International, and umbrella organization based in the UK, which evidenced the ability to transfer the model to other contexts. The first self-advocacy groups were formed in 2017 with nine participants with Down Syndrome from three cities, before expanding to other regions. The groups have basic training plans, but the content is determined by group members who decide on which topics they wish to advocate. Topics range from understanding self-advocacy versus group advocacy to history of the disability movement in Turkey and information about rights of persons with disabilities. In addition, there are trainings respecting other people and how to express opinions. During a visit to Parliament and a media campaign in parallel, the project has been successful in establishing a Down Syndrome Research Commission in Parliament, which supports the rights of individuals with Down Syndrome and their families. Self-representatives from the group have been invited to speak at TedxReset and the UN Headquarters in New York for the World Down Syndrome Congress.
Funding, Outlook and Transferability
The Sabanci Foundation, one of the leading family foundations in Turkey, provided initial funding in 2017, which supported the project's start. The goal in the coming years is to increase the number of self-advocates, including expansion to further provinces. The Association is also running a project supported by the European Commission for children with disabilities to learn self-advocacy. In particular, facilitators will be trained in 15 provinces to run self-advocacy groups for various disabilities.
Pictures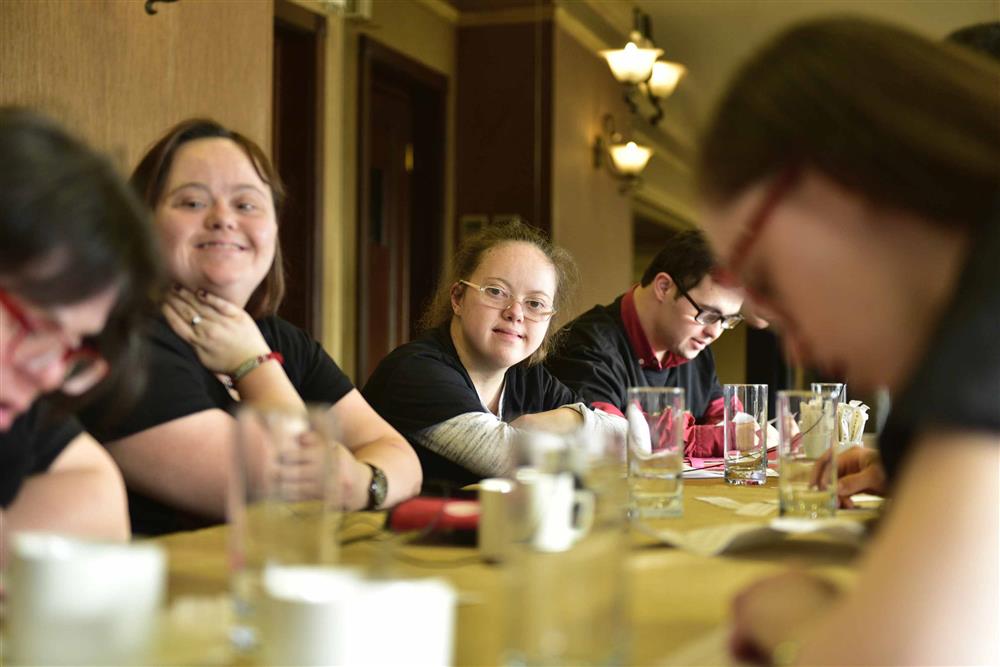 "Voice+1" is a self-advocacy group of the Down Syndrome Association of Turkey.
Downloads