Providing income-generating activities to refugees with disabilities
Solution

Inclusive Livelihood for Refugees

Organization

World Vision

Country of Implementation

Uganda

Region

Africa

Subregion

Subsaharan Africa

City

Omugo and Palorinya Refugee Settlement areas

Start Year

2017

First published

13.01.2021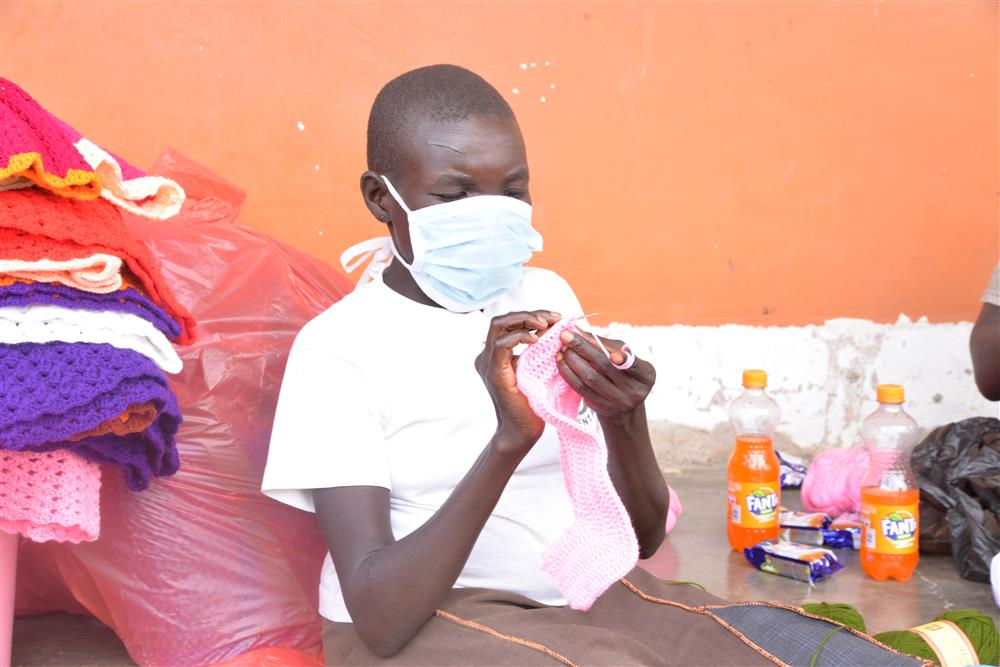 "My life has never been the same again after the training. It helped me discover my potential." Imelda Aate, 22, a refugee from South Sudan
World Vision is an international development organization based in the United States. In 2017 it added inclusive employment activities into its existing work on inclusive water, sanitation, and hygiene (WASH) interventions for refugees with disabilities. Working in Uganda's Omugo and Palorinya refugee settlement areas, it offers seeds, tools, and training to support income-generating activities such as baking and soap making. From 2017 to 2020 it has supported 3,215 persons with disabilities.
Problems Targeted
Refugees in Uganda often live in rural areas with limited access to water and few income-generating opportunities.
Solution, Innovation and Impact
World Vision's WASH interventions connect a water supply to water points that can be accessed by people with disabilities. It then provides vocational training, tools, seeds, and support to groups of people with disabilities so they can use the water in entrepreneurial activities, such as growing vegetables, liquid soap-making, and baking. It also supports other activities, such as weaving and sewing. People are mainly supported in co-operative structures and community groups, rather than working as single entrepreneurs. These groups offer peer support and increase both individual and collective agency for refugees with disability. The relevant income-generation activities are decided based on the local economy and the skills and interests of people in the group. World Vision holds quarterly review meetings with programme participants to assess the programme and identify changes. As a result of feedback, World Vision now provides assistive devices to programme participants and provides market connections for people to sell their goods.
Funding, Outlook and Transferability
The project is funded by World Vision's Finland office and the Ministry of Foreign Affairs of Finland. The income-generating activity is self-sustaining for refugees with disabilities through the goods they produce. In three years, World Vision has replicated the project in three humanitarian relief sites in Uganda. It plans to include inclusive income-generating activities in all its development programmes in Uganda, and is working on expanding the project to Rwanda and Burundi, funded by both government and private donors. It also plans a full evaluation of the project, which has been delayed due to COVID19.
Pictures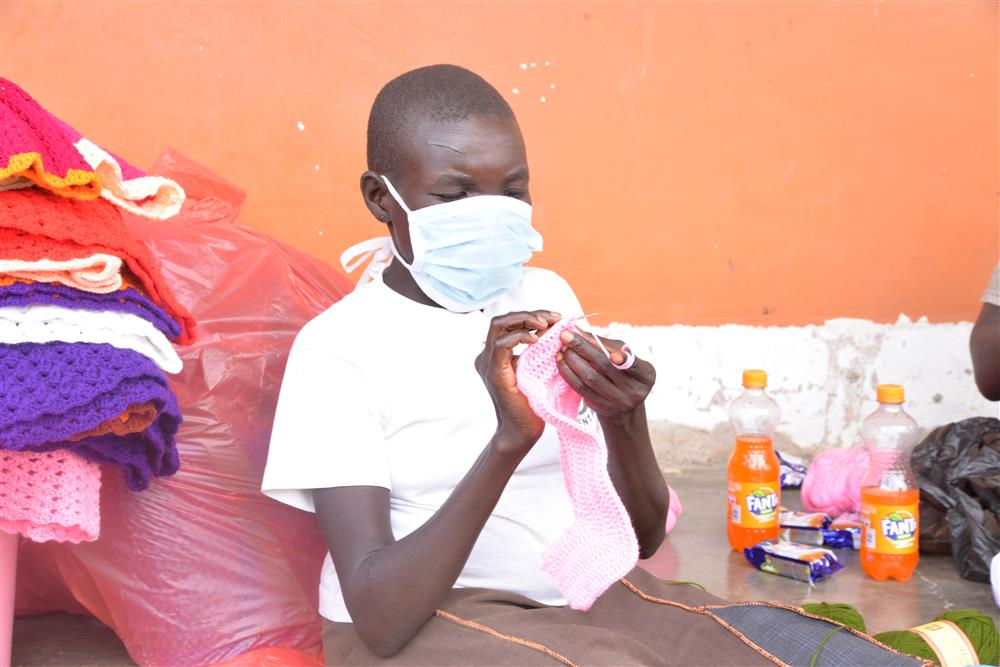 Imelda at work crocheting goods for sale
Videos
Downloads
Country of Implementation
Uganda
Region of Implementation
Africa