University-based accessible e-learning centre for students with disabilities
Solution

Inclusive University: An accessible e-resource centre in the University of Chittagong

Organization

YPSA - Young Power in Social Action

Country of Implementation

Bangladesh

Region

Asia & Pacific

Subregion

South Asia

Start Year

2019

First published

16.01.2022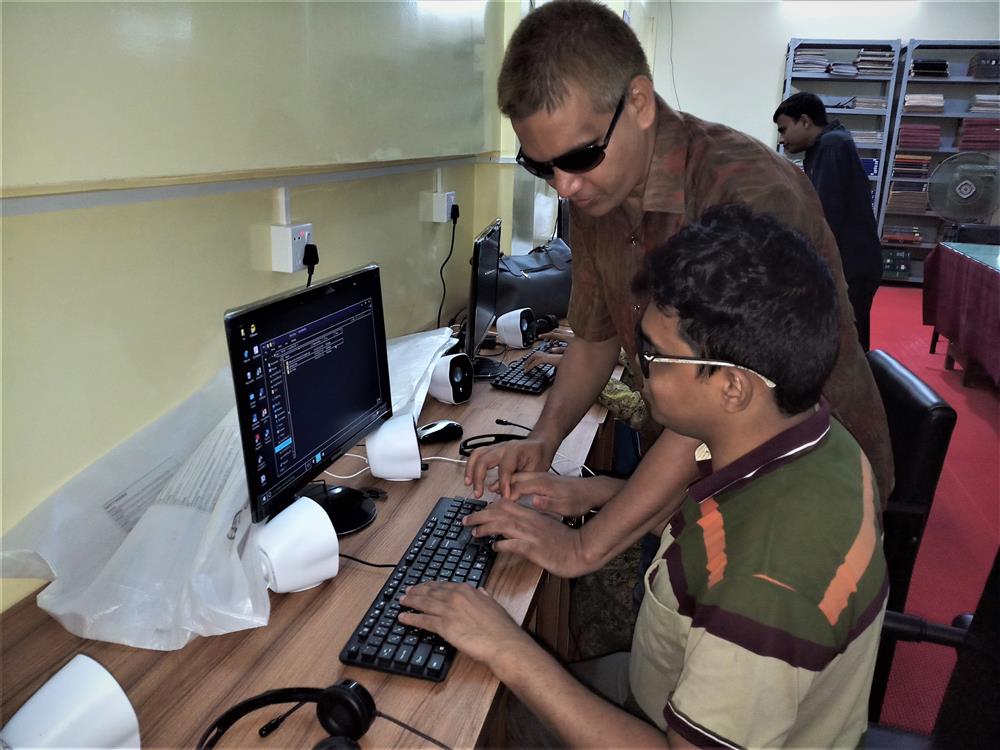 "CU e-learning centre has become the catalyst for my educational and professional skill development." Shopna Akter, Masters Student of Sociology, University of Chittagong
In 2019 Young Power in Social Action (YPSA), a national NGO, built an accessible e-learning centre for visually impaired students at the University of Chittagong to make higher education more accessible. It is equipped with accessible learning material and has two dedicated volunteer groups. While still in its pilot phase, two other universities will also be developing an inclusive e-resource centre, funded by the A K Khan Foundation, a local foundation, and in cooperation with the Bangladesh Government.
Problems Targeted
Students with visual impairments in universities across Bangladesh face challenges obtaining equitable education due to inaccessible materials and learning environments.
Solution, Innovation and Impact
In 2019, YPSA launched the Inclusive University Initiative to support the academic and upcoming professional life of students with visual impairments. Along with the A K Khan Foundation, a philanthropic arm of A.K. Khan & Company Ltd., and the Access to Information Programme (a2i) of the Government of Bangladesh, YPSA established an accessible e-learning centre at the University of Chittagong, which provides students with professional ICT development training. The centre includes software and hardware, accessible reading material, digital talking books, Braille books, and other resources. People with disabilities comprise 80 per cent of the project staff and are also involved in the production of accessible reading materials, monitoring, evaluation, and training. In 2019 Chittagong University was declared the first inclusive university of Bangladesh. From its inception until mid-2021, 60 blind students have received ICT-based skill training.
Funding, Outlook and Transferability
The total budget for the project was approximately $50,000, with $32,650 coming from the Corporate Social Responsibility arm of the A K Khan Foundation. Chittagong University provided in-kind contributions, such as space for the centre, four additional desktop computers, utility costs, and security maintenance of the e-learning centre. YPSA provided the salaries of project personnel, additional accessible publications (such as 25 Braille books), and digitally accessible books. YPSA aims to scale up the programme by replicating the model in at least five more universities and creating an online self-learning portal in the next three to five years.
Pictures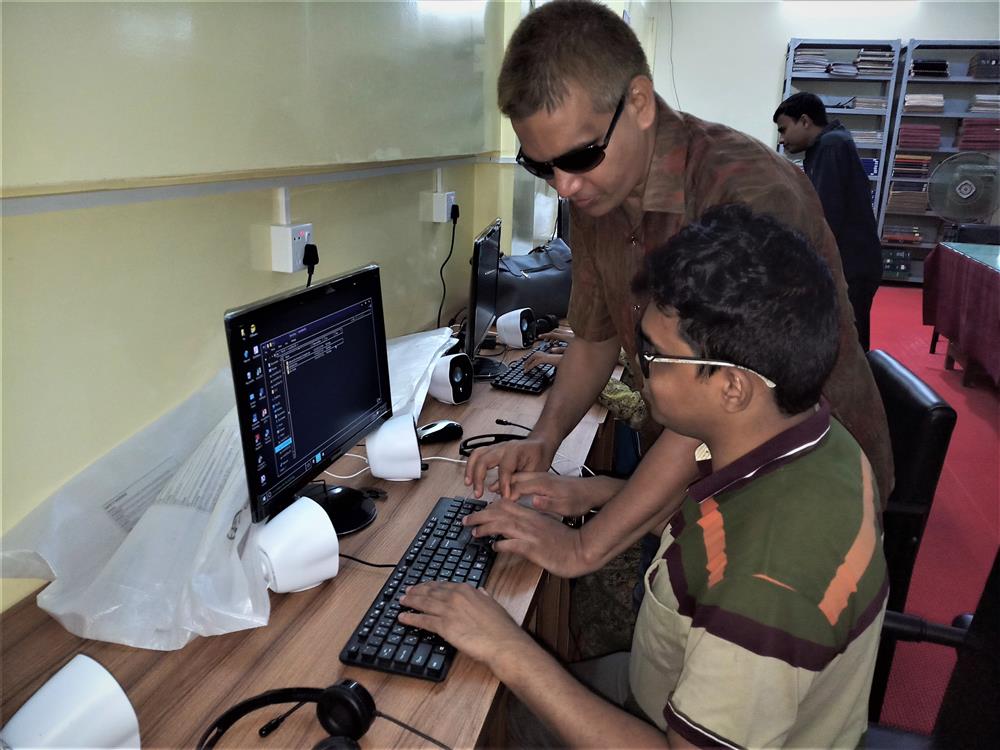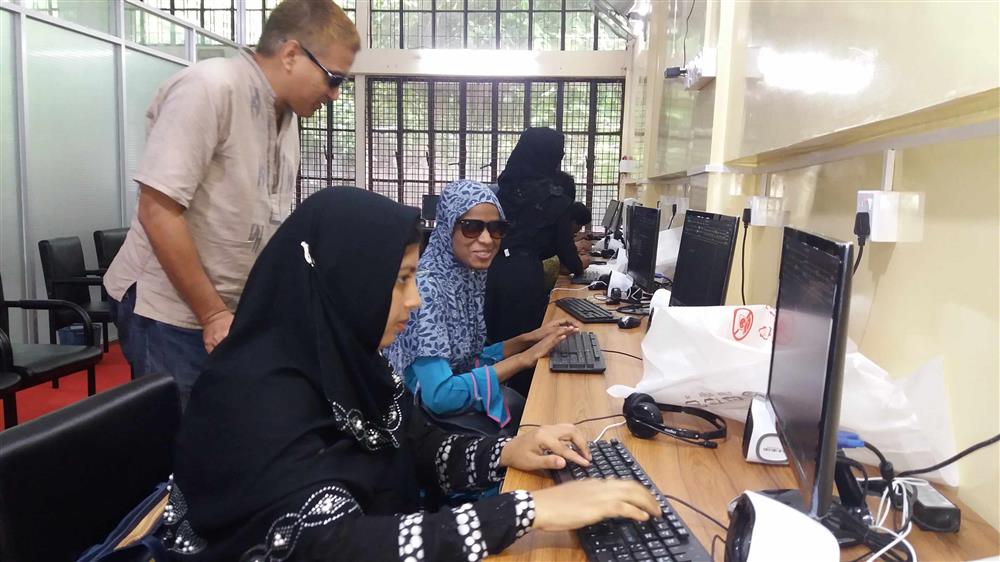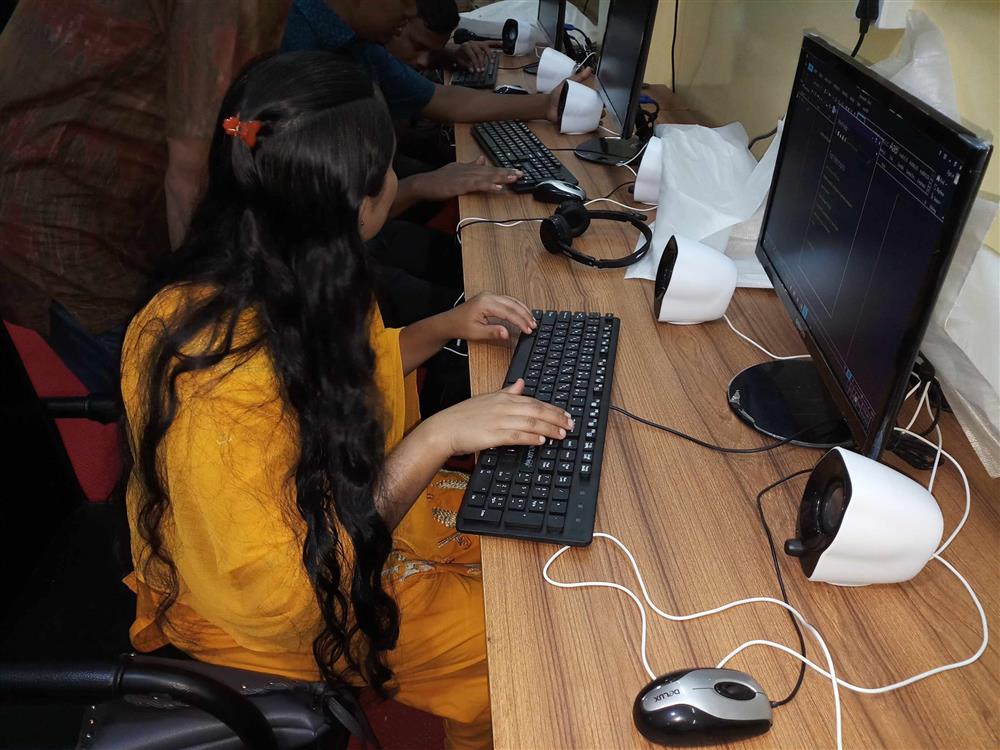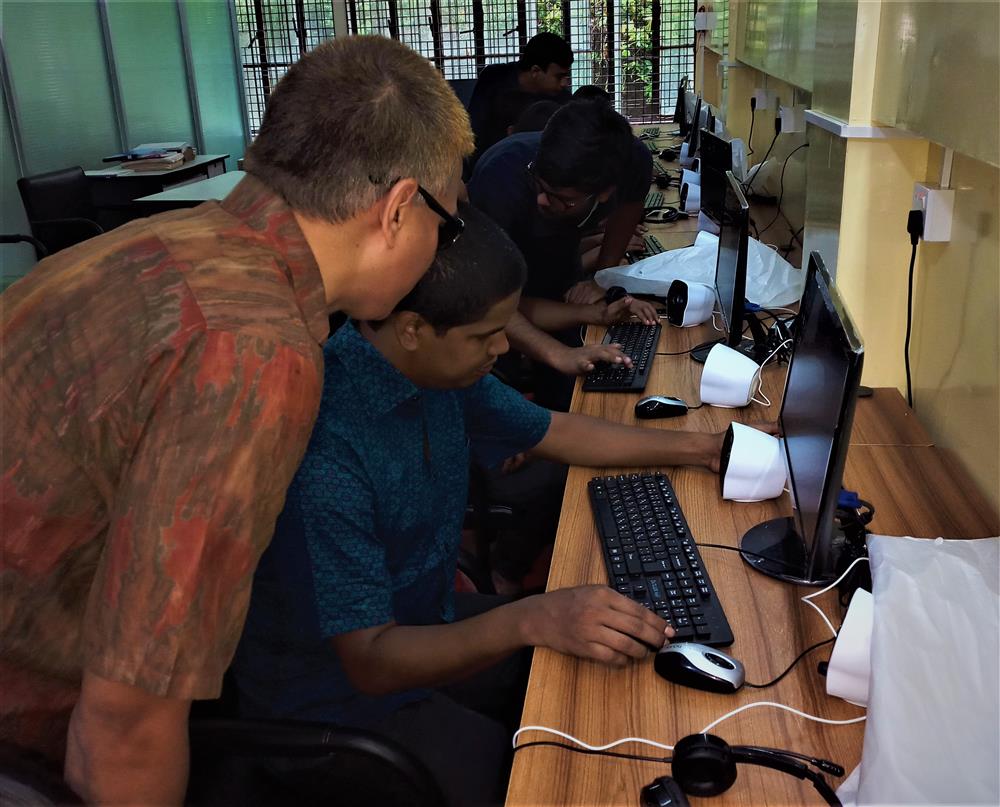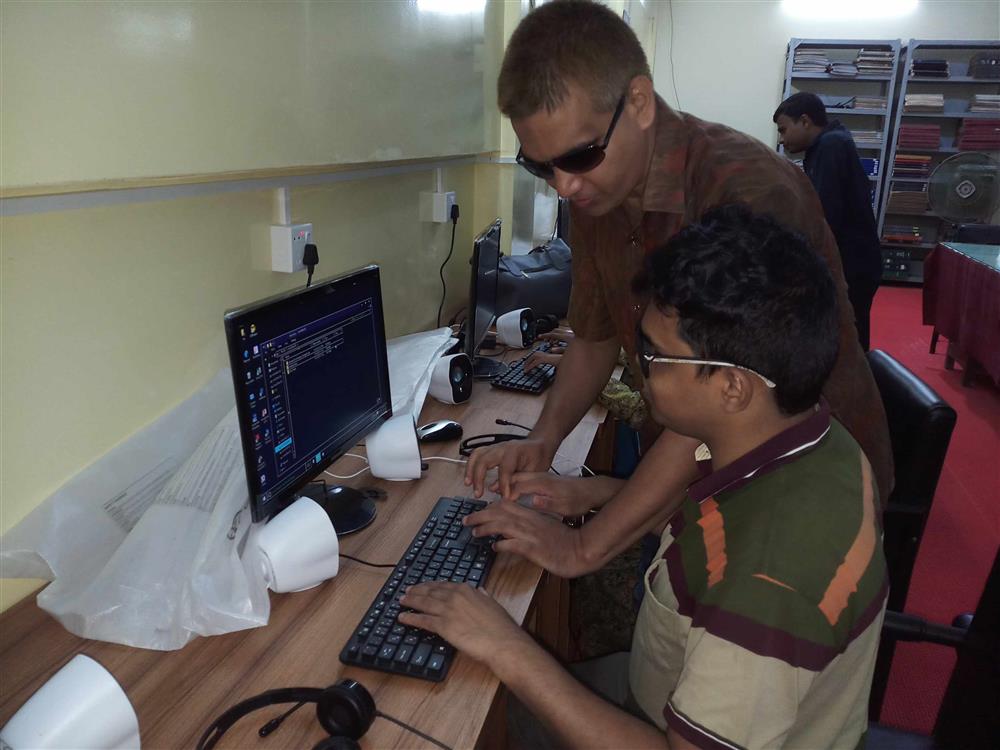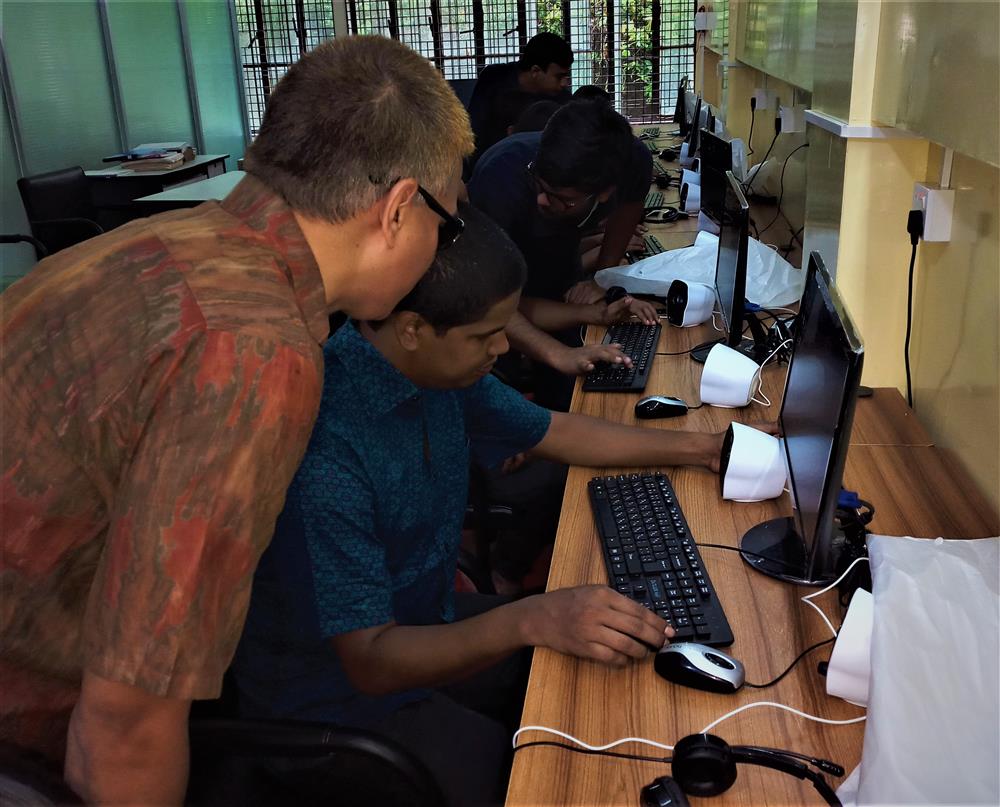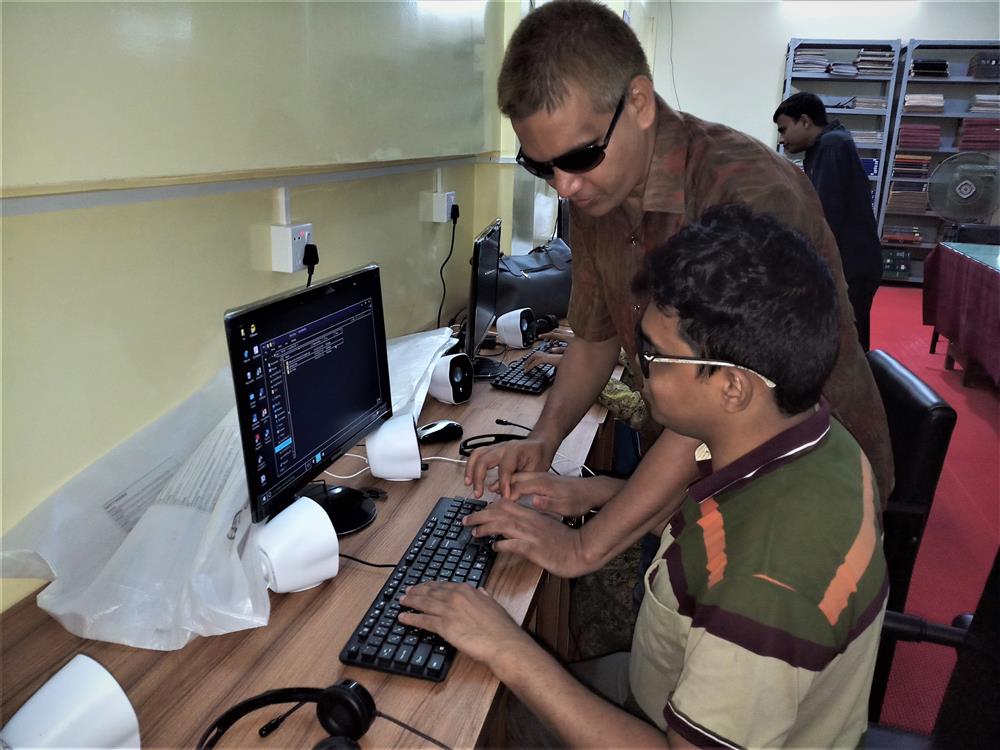 Visually impaired persons studying, building up skills and supporting each other in the e-learning center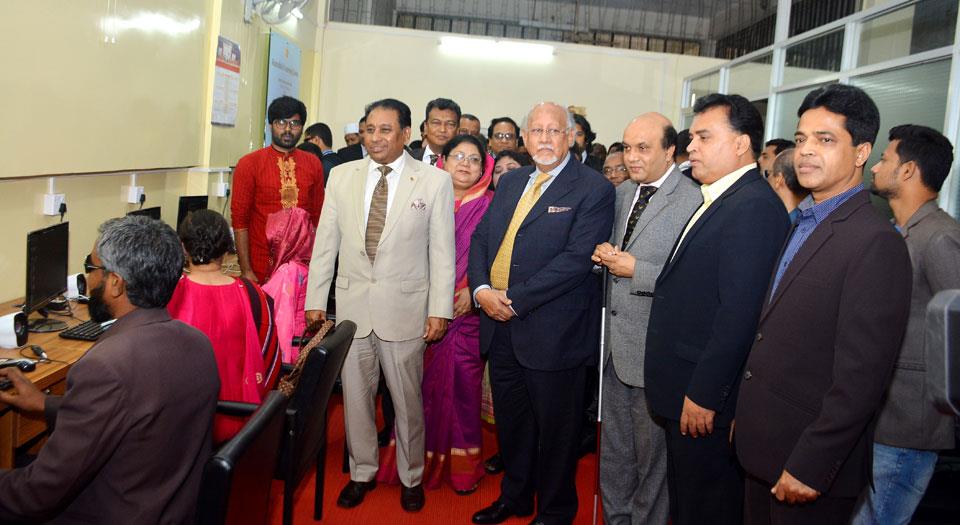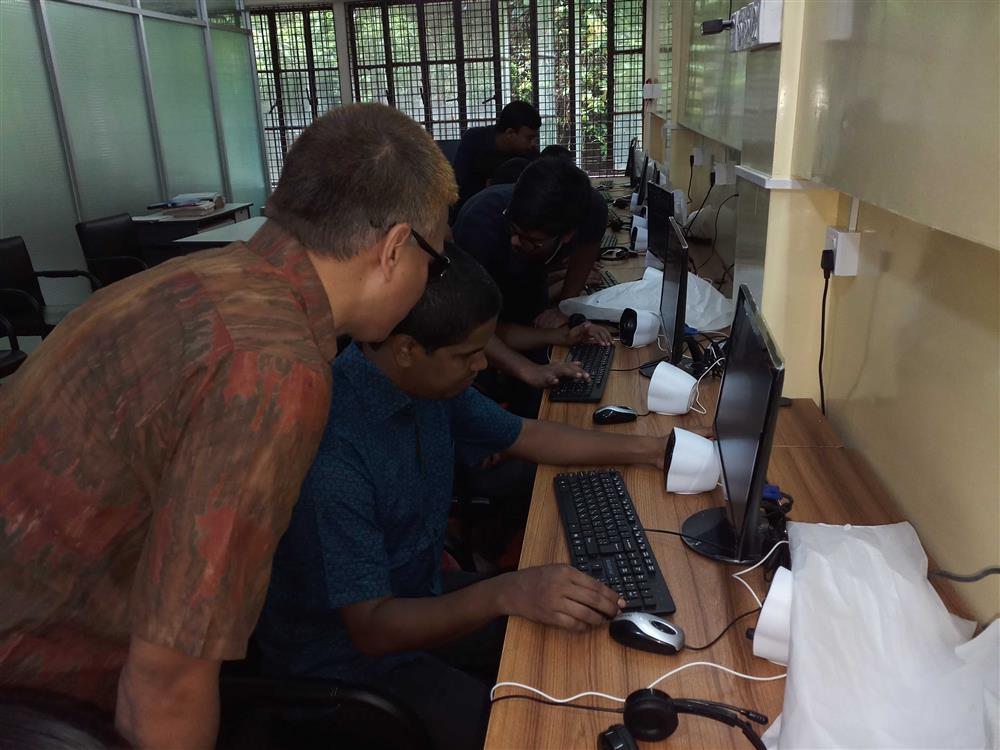 Videos
Downloads